What Are You Missing? March 6 – 19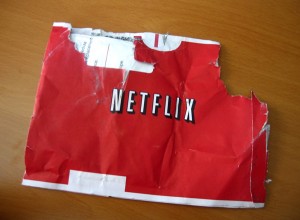 Ten (or more) media industry stories you might have missed recently:
1. There was a ton of Netflix-related news the past few weeks, the biggest being the House of Cards deal, which you can catch up on via the @N4TVM link below. Otherwise (*deep breath*): Netflix controls about 60% of the market for digital movies; digital distribution is killing DVDs, and Netflix appears to be piling on with its iPad app; consumers seem to prefer streaming rentals over download sales; Amazon is the new upstart; Facebook is also dipping a toe into this arena with some Warner Bros. rentals, but Netflix isn't scared by this, nor should it be, really, plus Netflix is even testing integration with Facebook accounts; Netflix has been hit with a class-action lawsuit involving customer privacy; Netflix has a deal with Nintendo for the 3DS; Hollywood sees Netflix largely as a disruptor and may try to destroy it (hmm…that sounds familiar to film industry historians), which makes it even more enticing that Netflix's streaming contracts with the studios expire soon, including the unique deal with Starz (and also just as Netflix's streaming costs are declining); and finally, maybe UltraViolet will be the long-term studio answer to Netflix's challenge, but in the short-term, Andrew Wallenstein recommends a premium VOD war. Last-minute bonus link: The Economist lays out all the threats to Hollywood's home-entertainment business.
2. The major Hollywood studios have had mixed profitability results over the past year (they apparently need to study our brains more). Studio profits won't be helped by state plans to heavily curb Hollywood tax credits, though some Californians are defending the economic value of theirs. AOL is trying to stay relevant by courting Hollywood, and if Huffington Post bloggers don't like working for free for AOL, they can at least be glad they're not working for the Weinstein brothers. (Special bonus link: Box Office Magazine has opened up its vast archives for free access.)
3. Christopher Dodd has been named MPAA chairman, so now he gets to tackle (ignore) the complaints (proof) that the MPAA ratings board is biased against independent producers. Beyond the US, there are a number of films dealing with content objections, including A Serbian Film (*MPAA ratings board explodes*). The British will soon get to see (allegedly) riskier films now that Robert Redford is launching a mini-Sundance festival in London. Sundance and Tribeca are also both looking online for distribution possibilities, plus there's the new website Fandor, a Netflix for indies trying to foster an online social community around independent film (MPAA ratings board members need not apply).
4. You probably heard about the House voting to defund NPR, but a closer look reveals that the bill doesn't technically defund NPR per se (NPR, the parent organization, doesn't get direct federal funding). Instead, the bill forbids NPR's member stations, such as Missouri's KCRU, from spending their federal funds on NPR's national programming and dues. But the bill is unlikely to get through the Senate anyway, so this largely boils down to politicians playing to their bases (with the pointlessness of the endeavor mocked effectively by Rep. Anthony Weiner). But while the vote indeed fell heavily along party lines, seven Republicans did vote against it, and another, Rep. Justin Amash, just voted "present" as a way to express his concern that the bill doesn't actually reduce federal spending. Plus – hold onto your hats, hipsters – Sen. Saxby Chambliss was heard defending NPR (though he said it on an NPR station, so perhaps he was just being kind to his hosts). If you need a quick primer on some of the basic arguments surrounding NPR station funding: on one side, Sen. Jim DeMint explains why he thinks public broadcasting should go private, and Rick Green argues the government shouldn't give handouts to the news media; on the other side, journalists Leonard Downie Jr. and Robert G. Kaiser argue that NPR deserves support for filling a crucial gap in local news coverage, Rep. Jim Moran says federal funding is essential for the survival of NPR's stations, and community activist Sally Kohn uses a dog as a visual aid to clarify just how much of a "budget saver" completely defunding NPR stations would be.
5. Spotify now has more subscribers than any paid music service in the world, and it's staffing up for its US launch, which, as you know from reading the previous 10 or 20 WAYM posts, is going to happen any day now. Meanwhile, Apple is working on its cloud music service, and it may also soon offer unlimited downloads of purchased music on iTunes, while the digital music service Mog wants to get into your car (it's "the Holy Grail," says Mog's founder, which makes me look at my little Ford Focus in a whole new way).
6. Ina Fried looks back on how Rovio managed to drum up $42 million in its first crack at venture funding, while the WSJ and ReadWriteWeb look ahead to the future for Rovio's Angry Birds, and Rovio's CEO predicts that console games are doomed by the dominance of social and mobile gaming. (By the way, did you get the Angry Birds St. Paddy's Day update? More pigs than ever.) But Xbox just had a great sales month thanks to strong Kinect sales, Nintendo is pushing 3-D heavily, and PlayStation is looking to the cloud.
7. Google is drawing fire for favoring the company's own sites with its search engine, discriminating against the blind with Google apps, and getting excessively favorable treatment in Britain, but it's on the other side of accusations that an online video technology it backs has been unfairly smothered by tech rivals. Within Google's corporate umbrella, YouTube is expanding its staff, and it has acquired one service that makes your videos better and another that makes better videos.
8. The Internet is up for a Nobel Peace Prize (woo The Internet!…wait, there are 241 nominations? Is LOLcats nominated too?). But don't look for The Internet to win any presidential medals, as it hasn't helped The American Economy grow as much as one would expect. You better not tell The Nobel Committee about the new .XXX domain designated for Porn Sites (or maybe that would help The Internet's chances?). And you'd best not tell Anonymous if The Internet, or also-nominated Wikileaks, doesn't win a Nobel, since The Nobel Committee is just about the only entity not under its attack yet.
9. Twitter is now five years old; Twitter Blog has some celebratory stats, and Funny or Die has a Ken Burns-style retrospective (with a bit of NSFW language). Five is the cute stage, but it's also when kids have to learn the value of sharing, and Twitter is taking some chances with not playing nice with third-party apps, even as users show a preference for them. Perhaps a time-out is called for so Twitter can think about what it's done.
10.  Some good News for TV Majors links from the past two weeks: Bachelor & Race, Netflix Deal Official, UK Retransmission, SCMS Follow-ups, BBC Analysis, News Collection, News News, Reality Beating Scripted, Japan Coverage, Hulu Originals, Aging Audience, Reference Risk, Upfronts Schedule.