Throw the Baby Out the Window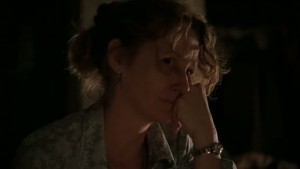 Like the Mardi Gras episode last season, and many episodes of
Treme
, cross-cutting among the ensemble cast restricts the depth of development for any single story thread, and means that every minute counts. Sometimes an episode's widely divergent storylines don't sit well with all viewers–particularly clear in the mixed reception of the way Ladonna's assault was intercut with more superficial events in the threads of Delmond and Antoine in "On Your Way Down." Although I disagree with
Salon
's
Matt Zoller Seitz
about that episode, and wholeheartedly applaud
raynola
's rebuttal at
Back of Town
, I understand why many feel that the editing and discordant tones of the various threads didn't suit that episode's trauma. Critics and commenters have been
debating
this aesthetic choice for a while, but I think it works here.
This episode skitters among the cast, giving us just enough, showing what Mardi Gras 2007 means for each character. The rapid-fire montage sketches each character just enough so that we see what she or he is up to, piquing our interest, and then moves on to the next. Enough backstory exists so that each snippet plugs into our previous knowledge of, and emotional connection to, the characters. We can be happy to see Del marching with his father, whose blue-tarp-topped Gentilly house is still gutted down to the studs but takes pride of place on Del's patch for his suit. Many viewers are even sympathizing with Nelson, Davis, and Sonny, all mighty unpopular so far. Annie's Cajun Mardi Gras, the weakest thread this week, felt too long with little development payoff and almost ethnographic, pandering to the desire for the exotic (and Cajun Mardi Gras is exotic, even for most New Orleanians). I find myself, as I often did last season, wondering what is going on with Jacques, the sweet sous-chef. The ultra-brief glimpses of Ladonna, ensconced in her comfy beige Baton Rouge sofa with her bucket-sized whiskey glass was all it took: I couldn't get her out of my mind through the rest of the episode. She replaces Creighton as the embodiment of the city's struggles this season.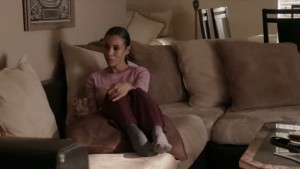 Toni's thread stands out in particular as reaching for the heights of Sirkian maternal melodrama and I mean that in a good way. She continues to allow the shards of her relationship with her daughter to lacerate her. Toni's suffering stems from her grief over Creighton and from her guilt-ridden, masochistic embrace of Sofia's (understandable) hostility. Sofia's fragility and her resilience are vying for control over her story–at this point it's neck and neck. Melissa Leo's and Khandi Alexander's faces express pain that won't be healed soon or easily, or possibly ever. The damage in the Bernette and Williams families is under the surface, but it is festering. Even the fact that both women are middle-class and probably can pay for psychiatric care doesn't mean they will have access to it in the health care wasteland of post-Katrina New Orleans.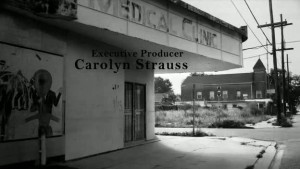 But this carnival episode, like last year's, also reminds me of the potential of every Mardi Gras to provide a transcendent collective experience. The heavily cross-cut montage creates a unity across the different stories to create a collective sense. While it's true that everyone's Mardi Gras experience is colored by his or her own emotional state at the time, as my dear friend Jolie says, there is also a group vibe. I risk repeating a cliche here because it is true: the value of carnival in my experience is the feeling that the whole city is transported together in a whimsical state of
joie de vivre
, the group high that engulfs the rich and poor, black and white, Uptown, Downtown, and back of town, the "family" fun and the more "adult" possibilities. The touristic elements of the show, as previous posts have pointed out, sometimes involve too many name-checks, too much striving to "get it right"–which, don't get me wrong, is a welcome change from the travesties of the past. But this episode shows the heart of Mardi Gras without being corny, as
virgotex argues in the Back of Town
blog. For all their immaturity, Davis and Antoine each do the right thing. The sense of community that can come from carnival won't erase the trouble in your heart, as the magical Cajun might say. But it can bring out the fellow-feeling in people and foster fleeting utopian moments. There is a sense of disaster averted–fears of violence prove unwarranted, as we see Colson's character work "to protect and serve" at Muses and finally his coiled-spring tension easing at midnight on Mardi Gras. The cooperative spirit–that even the police (at their best) convey–is what I love about the line in the song "Carnival Time" that invites the listener to join in: "if you put a nickel well now, I put a dime / We can get together and drink us some wine."