How the Categories Got Their Shapes: Eligibility & the Emmy Nominations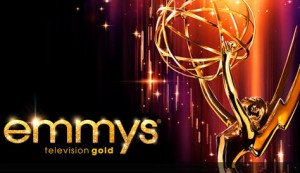 I would imagine – and have found anecdotal evidence to suggest – that there were some who scrolled through this morning's Primetime Emmy Awards nominations and felt something was missing. AMC's Breaking Bad, a nominee in the Outstanding Drama Series category just last year, was conspicuous in its absence: Bryan Cranston, who has won three straight Emmys for his portrayal of Walter White, was nowhere to be found, and the same could be said for his right-hand man Aaron Paul (who also won last year).
Those who follow the awards closely were less surprised, aware that AMC's decision to delay the start of the fourth season until this month meant that they were skipping an eligibility cycle (as this year's cycle ended in early June). While we are often quick to point out the flaws in the Emmy nomination process, lamenting the absence of our favorite programs, often the nominations are guided as much by these kinds of technicalities as by voter subjectivities.
The eligibility cycle is one of those technicalities that makes sense: it was chosen to reflect the traditional broadcast season, and was introduced in 1961 in part due to complaints in 1957 when Nanette Fabray won an award for The Sid Caesar Show despite having left the show late in its 1955-56 season. While cable scheduling complicates this structure, which results in Breaking Bad sitting out this year's awards, it remains the most logical and functional way of determining eligibility.
Not many people are aware of the rules surrounding eligibility, like what happens with a show that straddles the eligibility period, in part because they rarely ever truly matter (although, for the record, if a show airs at least six episodes before the cutoff date, the subsequent episodes can also be submitted so long as there are less than six episodes). However, a quick glance at the nominations might raise certain questions about eligibility rules, given that they appear to be somewhat askew.
Case in point: Margo Martindale, who was billed as a guest star on Justified in its second season, was nominated for Supporting Actress in a Drama Series. Meanwhile, her co-star Jeremy Davies was also billed as a guest star, but was nominated for Guest Actor in a Drama Series. Another example: Cloris Leachman, who appeared in nearly every episode of Raising Hope's first season, is nominated for Guest Actress in a Comedy Series where she competes with Kristin Chenoweth, who appeared in one episode of Glee – both were billed as guest stars.
While broad eligibility is something that the Emmys regulate, actors can submit in whatever category they would like (unless a series regular tries to submit in guest). Rob Lowe, a recent addition to the cast of Parks and Recreation, submitted as a Lead Actor largely based on his previous experience as a lead actor (or, at the very least, his previous experience pretending he was a Lead Actor on shows where he was not; see: The West Wing, where he also submitted as Lead alongside Martin Sheen).
The Emmys don't have any rules about what constitutes a Lead or a Supporting role (and eliminated their "under six episodes" rule for billed guest stars back in 2007), believing – I presume – that the nominating process will sort that out: even if Lowe had been nominated by popular vote, the jury screening his submitted episode (which happens after you're nominated) would have seen that it was a supporting performance, and chosen someone who was truly the lead in their show.
This presumes, of course, that the voters are paying attention at all. The oft-cited case of Ellen Burstyn's 2006 nomination for a 14-second performance in Mrs. Harris reveals the trend towards established stars earning nominations based solely on their name, a trend driven primarily by the fact that most Emmy voters probably don't watch everything they vote for. It's how you get nominees like Oscar-nominee and Emmy-winner Paul Giamatti, who was nominated as a Supporting Actor in a Miniseries or TV Movie for a glorified cameo (albeit one that certainly takes up more than 14 seconds of screen time, meeting the new 5% rule instated after Burstyn's nomination) in HBO's Too Big to Fail.
We can chalk up most of these acting eligibility oddities to a harmless combination of strategy and technicality, with a little bit of voter ignorance thrown in – no harm, no foul. However, a larger issue of eligibility can be chalked up to a transatlantic divide. PBS garnered nominations for both Downton Abbey and Sherlock: A Study in Pink, while BBC America found success with Luther. All three are British imports, and more importantly all three are part of what the British consider continuing series: Downtown returns for a second series in the fall, Sherlock recently finished filming a second set of three 90-minute episodes, and Luther just aired its second series this summer. By Emmy standards, however, they were considered Miniseries (or, in the case of Sherlock, a TV Movie), a fundamental shift in form allowed based on different standards (you need six episodes to be considered a series by the Emmys) and broadcast inconsistencies (with Downton Abbey's seven episodes turned into four to fit the PBS Masterpiece timeslot).
It raises some logistical questions: when Luther and Downton Abbey return to America, will PBS and BBC America have to give them new names in order to submit them again in the Miniseries categories? They submit in these categories in part because they're less competitive (none of these programs had a chance in the Drama Series categories), but how does this structural mutation affect their future chances?
While we can discuss whether the Emmys are relevant, and whether it's worth getting up in arms about this snub or that undeserved nomination, I always find myself drawn to issues like eligibility that raise questions which go beyond "What was the best?" to "How was the best defined for those who answer that question?" It is in the latter we will find answers (albeit answers sometimes lacking in logic), while the former offers only acrimony and more questions.