The Overseas Job Market and the Media Studies Academy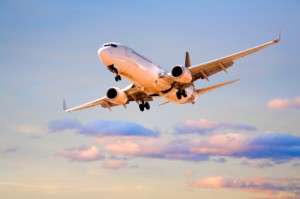 It will come as a surprise to very few for me to characterize the media studies job market now as highly globalized.  As once rather fixed national boundaries in the academy become increasingly permeable, it is a more regular occurrence for scholars trained in one national system to seek work in another and for the sake of a position to relocate to a different part of the world. Factors driving the attractiveness of overseas work for American media studies scholars include the reduced number of tenure-track posts (arguably intensified by the recent re-centering of the job market around digital media) relative to the entrenched underemployment in the discipline and continuing oversupply of well-credentialed humanists; communication innovations that lessen the distance of being "far from home" (and facilitate research without travel); the growth of programs in parts of the world where third level education is rapidly proliferating and the expansion of overseas campuses by US universities.  On the other hand the drive for greater research productivity in systems such as the UK has sometimes diversified hiring protocols that were more stodgy in the past and efforts to enforce compliance with US norms of efficiency have in certain instances brought teaching and research practice abroad closer to US-style ways of working. With these factors in mind, my purpose in this short column is to communicate some of the key differences between how humanities hiring is conducted in the US and how it is managed in the UK and Ireland.
One of the aspects of hiring in the UK and Ireland that is quite different to the US is the way that all finalists are brought in at the same time – they may meet each other at shared information sessions, go to dinner with faculty together or run into each other at the hotel where they are all staying. For most American academics this scenario strikes us as discomfiting but it carries a huge benefit to the hiring committee for it concentrates its work and enables members to get an immediate comparative perspective on candidates.  It isn't nearly as awkward as might be imagined and in fact as a candidate myself in the past I have enjoyed the process of meeting some of the other finalists, learning more about their work and having an opportunity to chat I wouldn't have had otherwise.
This way of interviewing also standardizes the hiring process and it is important to know if you interview for a job in the UK or Irish system that the job description is operationalized into precise categories and both shortlisting and the ranking of finalists is carried out on a numerical basis.  (This is one reason to scrutinize a job description very closely and to be sure that the case you are making for yourself responds directly and clearly to it).  In principle, the selection of an appointee should be a straightforward matter of finding the person with the highest score, though of course a lot of discussion accompanies this process.
The interviewing process in the UK and Ireland will strike many American applicants as highly codified and streamlined.  Less documentation is required in general; letters of reference may be slightly less important to the process than would be the case in the US and they are normally only taken up for finalists. Shortlisting is usually done quickly and arrangements for interview carried out with dispatch. Finalists' obligations may seem minimal in comparison to the US as you will be expected to give a short research talk (for senior posts this often entails sketching your "vision" for the department) and then to appear for a formal interview.  It is possible that you will spend less than two hours in total with the members of the search committee.  One "plus" of this way of working is that you don't start to sound like a broken record to yourself, avoiding the situation of meeting individually with faculty over a few days and explaining over and over what you do and how you go about it.
There may be a surprisingly high level of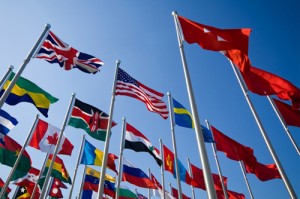 involvement in the search by faculty members who have little to no connection with media studies.  In my own institution we are obligated to give a slot on the search committee from someone outside of our college. At my previous institution the chair of the search committee was a senior faculty member from some other part of the university who I never met again although I was offered the post, accepted it and went on to work there for six years. It is not uncommon to ask colleagues from other institutions to serve on the panel; in Ireland full professorial appointments regularly entail one or more members of the hiring committee being brought in from other countries.
Institutional hospitality is generally greatly reduced in comparison to the US, with candidates often making their own travel and even accommodation arrangements and spending no "informal" time with those involved in the hiring process. About a decade ago I interviewed for a post at a well-known East Coast liberal arts college.  When I arrived in icy midwinter around eleven o'clock at night, the search committee chair collected me at the airport and although of course not openly stated, my interview really began in a dark car during an hour's drive from the airport to campus.  By contrast, when I interviewed for my current post I had no contact of any kind with any members of the department – all of my communication went through HR. There was no meal for candidates and no "walk-through" of facilities; the five finalists for the job were simply given a campus map and told where and when to appear.
For all the differences in how hiring is carried out, it is unfortunately the case that the UK and Ireland share with the US many of the same intensifications of neoliberal institutional environments and attendant austerity regimes.  Interview slots are precious and monies to bring candidates to campus are growing scarcer. Relocation money (if any) is likely to reflect a set of negotiations between a department chair and a dean. Limited term posts are becoming the norm and so candidates face a tough set of choices when contemplating international relocation for a job that may last just a few years.  Traditional "perks" like start-up packages are almost unknown now.
That is not to say that there aren't many rich rewards that come with working overseas nor is it to suggest that the ability to adjust to functioning in a very different system isn't in many ways now a requirement for all kinds of successful twenty-first century workers.  My own career has certainly benefited from such experiences and adjustments. I think the media studies academy can only be enriched by a more internationalist mindset and way of working.
I haven't mentioned yet how rapidly decisions are made in the UK and Ireland where customarily the search committee makes an offer by the end of the day and you can expect to be asked to supply a phone number at the end of the interview at which you can be immediately reached. Finally if you are offered the job you may be surprised at how quick an answer is expected of you. Arrangements are usually pinned down within days, a little longer at most.
I wish the very best of luck to all who are making applications.