Out of Time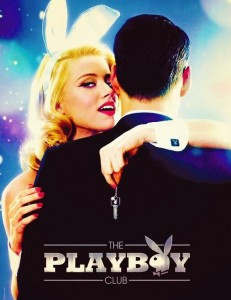 Each year, the anticipated fall premiere television season is followed by an equally exciting period: fall cancellation season. This year, the first program to be canceled was NBC's The Playboy Club, which was canceled on October 4, 2011, after its third episode. While this cancellation may seem early, it is hardly unexpected. Even before the show's premiere, the Parents Television Council was calling for its cancellation because of its supposed glamorization of pornography. Gloria Steinem, known for (among other things) her 1963 expose of the Playboy Club, similarly called for a boycott of the program. This negative press, paired with disappointingly low ratings, contributed to the show's quick death.
Its link to the Playboy franchise aside, The Playboy Club's demise is likely due to the fact that it could not fulfill its promise to deliver a period workplace drama similar in quality to AMC's Mad Men. In early press about the fall premiere season, The Playboy Club was frequently linked to ABC's Pan Am and both were pegged as Mad Men replicas. To differentiate themselves from Mad Men, both promised to highlight women's empowerment in 1960s America. To this end, NBC framed the workplace at the center of The Playboy Club as one "Where the men hold the key but the women run the show." ABC similarly suggested that the women of Pan Am "do it all and they do it at 30,000 feet." Given The Playboy Club's cancellation and Pan Am's drop in ratings, both shows' visions of "empowerment" haven't convincingly mobilized the past to capture contemporary viewers' interest.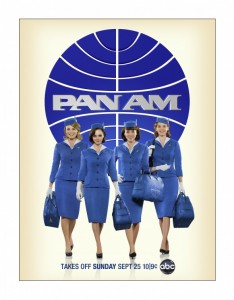 The Playboy Club and Pan Am follow the personal and professional lives of young, beautiful, (mostly) white single women who work for their financial independence and explore their sexual desires. Despite the glitz and glam of their jobs, the women in both shows work in equally regimented workplaces that use humiliating inspections to insure adherence to sexist costuming and grooming requirements. In both shows women are harassed and humiliated by male superiors, coworkers, and clients. These occurrences are difficult to watch, yet are important to the plots of programs that truly wish to explore gender roles and women's empowerment—past or present. Here's where both shows disappoint: instead of exploring how lead female characters' alliances and ambitions help them overcome their challenges, the shows' characters spend most of their time dallying in fairly traditional (and less controversial) romances and sexual exploits. As a result, it's difficult to tell if the shows' portrayals of women are empowering or demeaning.
The failures of The Playboy Club and Pan Am raise the question of why we turn to period television, especially post-Mad Men. Do we want a rose-colored view of the past? A smug assurance that we've progressed far from these times? Or do we simply wish to imagine what it was like "back then"? Mad Men's strength has been its ability to encourage us to see the links between our past and our present—something that its imitators (at least this season) failed to replicate. Without this, the copycat shows succeeded at recreating the veneer of the original, but omitted the social commentary at its core. To be fair, Mad Men's complexity developed with time and at its best delivers an audience not much bigger than The Playboy Club or Pan Am. Ironically, in all three shows time figures prominently, yet The Playboy Club and Pan Am no longer have the time necessary to develop their stories.