Crowds, Words, and the Futures of Entertainment Conference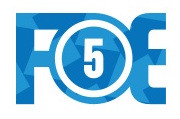 This past weekend, I attended the Futures of Entertainment conference at MIT. I've attended before and am a big fan of the endeavor. FoE brings together academics, content creators, and advertisers to discuss current and emerging trends within the media industries. As such, it's a remarkably rare space, one in which discussions are facilitated across distinct fields. I've been to other events where content creators are invited to speak at academics, but at FoE no one group is set up as knowing what's going on, the other(s) being left simply to write notes. And thus it's also an interesting, if sometimes awkward exercise in talking across paradigms, goals, and vocabulary.
Each time I go, it's the words that strike me the most. Which words are used and why they matter seem to determine and say so much about the distinct cultures that are coming together. An example from FoE5 came in a panel on "crowdsourcing." That word is buzzish and frequently used, and I never realized how much I should hate it until that panel was over. Discussion followed a disturbing pattern as the panelists began to circle around the notion that crowds needed leaders, or "benevolent dictators" as the panelists dubbed them. And thus a panel that I thought would be a bottom-up panel about audience and citizen power ended up being quite remarkably top-down in focus. This even led to Jonathan Taplin, film producer and USC prof, opening a later panel about journalism with the pronunciation that he'd never seen good art created by a crowd.
"Crowd" was the problem here. If we see audiences, agents, actors, citizens, individuals as crowds, we're per force rolling them into an undifferentiated bovine mass. Indeed, setting a crowd versus artists was a semantic trap, in some sense, since surely once a crowd develops something, we use different words to describe them. I'm sure all of Taplin's movies, for instance, were created by a crowd of people, but he and others likely called them the cast and crew. Or once voices of brilliance rise up from a crowd, we give them a new title and extract them from the crowd. Consequently, to invoke the crowd in this regard is to create the ultimate third party straw men. Why do so if not for rhetorical purposes, to reinstate the power of the individual creator, to argue for the lack of wisdom of the crowd and the need for benevolent dictators (!), and hence in some regards to circle the wagons around the author as God figure.
The crowd in crowdsourcing, therefore, might seem utopian and fuzzy at first blush, but ultimately it's doomed to bovinity by the presence of the word "crowd." If I use this example, though, it's not (just) to register my grumbles with that panel (and, to be clear, the panel had some great contributions besides the benevolent dictator stuff), but moreso to make a larger point about the value and need for meetings such as FoE in general. Since these words really matter, and a lot of them get chosen sloppily, then get reused again and again till they become gospel. Let me counter the above example, then, with one with a happier ending. Henry Jenkins, Sam Ford, Joshua Green, and others have been trying to slay the word "viral" (as in, "that video went viral") at FoE for a while now, preferring a model of "spreadability" that focuses attention on the agents at the heart of the process, not on some externalized process of biological contagion. They want us to think of why people spread things and share them, in part so as to force producers to realize that thinking, intelligent audiences (not "crowds") are needed for things to "go viral." And they've made great inroads. If anyone had "viral" on a FoE5 bingo card, they likely would have lost that game.
I'm sure that skeptics and diehard grumps would read my account of "crowds" and decide that this is why academics and producers simply can't talk with each other. Indeed, I've heard all too many sadly stupid and childishly puerile critiques of things like FoE and the Convergence Culture Consortium that romanticize living in an ivory tower to the nth degree. But instead I see these as examples of why such meetings are so vital, and why I'm so thankful that Jenkins, Ford, Green, and co. remain dedicated to making them happen. At first I thought FoE would help me learn of new gadgets and trends and such, and while it does that too, it's the chance to stop and think about the words we use to describe what's happening, which ones we should toss, and which ones we need to change that excites me the most.