Feminist Game Studies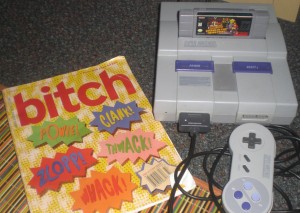 It isn't difficult to find feminist game studies, or feminist gamers. The reputation of misogyny in video game culture, lack of women and racial minorities in the industry, the perpetuation of player stereotypes in games marketing and the popular press, and the dearth of non-white, female, or queer characters in games has provided plenty of fodder for feminist analysis and criticism. But over the past five years or so, we have seen significant changes in video games, and many of the "truths" I just listed are no longer so. In light of this and prompted by Elana Levine's inaugural post for Antenna's feminist media studies series, I offer a few thoughts on what is feminist game studies.
Feminist game studies examines how gender, and its intersections with race, class, sexuality, etc., is produced, represented, consumed and practiced in and through digital games. Analyses of the representation of gender in games constitutes a significant portion of feminist work, a sub-field of which could be called Croft-studies. Like critical analysis surrounding Madonna in the 90s, Lara Croft from the hit series Tomb Raider attracted much popular and scholarly press when introduced in 1996. At the time, Tomb Raider was one among a few games featuring a lead female character. Like Madonna, Lara's 34D-cup breasts and double-fisted guns sparked a similar debate about female sexual empowerment, the male gaze and objectification.
While still under-represented in the game world, leading female characters are far more prevalent today, and offer gamers a wider variety of play experiences. Male characters are (relatively) more complex, and offer more diverse depictions of masculinity. These contemporary representations require as much feminist analysis as Croft, if not more so, because so many more people engage with and create systems of meaning for negotiating this symbolic material. Furthermore, feminist game studies can offer a corrective to the seductive discourse of postfeminism, which has often dominated critiques of gender in the post-Croft era.
The popularity of gaming on mobile and other portable devices has broadened where and when people game. It is no longer accurate (if it ever was) or useful to think of games and game spaces as primarily male domains. Those spaces are far more fluid, literally traveling between devices and between home, public, work and back again. How are gamers navigating leisure and work time when they play Words with Friends at the office on their iPhone or Uncharted 3 on their PS Vita in between child care and household chores?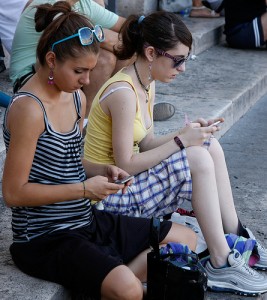 Related to the above, the rise of so-called "casual" gaming has significantly expanded both the market for games and the industrial practices of game production. During the casual games revolution, the traits associated with casual games – who played them, what constituted casual, and how the games were made – were defined against the masculine "hardcore" world of games, and thus became (like soap operas for television) the feminized version of video games. Nintendo's Wii, also a technology feminized through popular and industrial discourse, contributed to this bifurcation between hardcore and casual.
One area of feminist research I think is particularly interesting focuses on how gamer behavior online performs homophobic, sexist and racist hate speech. The virtual spaces where this behavior thrives exists on privately owned servers that operate as quasi-public social gathering spaces and are occupied by hundreds of thousands of players. How is behavior regulated (or not), what are the ethics of online spaces, and who is defining the rules of behavior in these public/private domains? How can online spaces be created that are safe and inviting for racial minorities, women, and GLBTQ gamers?
Feminist perspectives on video game production are a small, but growing area of research; most of it is focused on the lack of women in the industry. Mia Consalvo has written about the industry phenomenon "crunch time" – mandated extended workday hours for weeks or months on end. Through interviews with women game designers, Consalvo provides a rare look at quality of life issues that deter many women from staying in or even entering the industry. Crunch time controversies like the Rockstar and EA Spouse incidents, expose the quality of life issues vexing the industry and how these industrial practices affect the familial sphere. Feminist production and organizational ethnographies can shed light on these internal dynamics, providing strategies and policies for creating family-friendly workplaces and healthy work-life balance.
Thus far the small amount of production studies has focused on North American, white-collar creative labor, and further investigation is needed there in order to deepen our understanding of how gender, race and sexuality, etc. are produced, marketed and distributed via games. But other, less glamorous areas of labor should not be ignored, such as the hardware manufacturing and assembly of the platforms and peripherals upon which games are played. Feminist game studies scholars can build upon existing feminist perspectives about ICTs, particularly in the global South, where the majority of video game hardware is manufactured, in order to understand the role of globalization in production.
These musings are far from a comprehensive collection of all the past and current work in feminist game studies. There is much happening and much to be done, some of which you can hear at the various games studies panels on the program at SCMS this week. I hope that the feminist media studies series at Antenna is a place where we can continue to find and encourage feminist game studies as well.