Save "Their" Show: Public Appeals of Studio Campaigning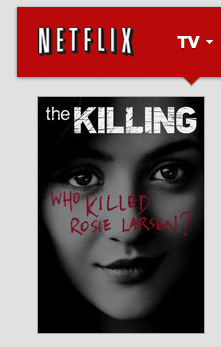 We generally perceive "Save our Show" campaigns as the ultimate example of the active audience, the ideal circumstance in which viewers express their agency by lobbying a network threatening to cancel their favorite show and–in rare circumstances like Chuck or Jericho–emerge victorious with another season.
However, I propose a change in our blanket definition of what "Save Our Show" means. While "Our" has typically stood for the collective of fans hopeful to see their favorite show continue, the expanding options for distribution in the post-network era have reordered the dynamic of these campaigns. As DirecTV, Netflix, Hulu, and Amazon emerge as players in content distribution, we are seeing evidence of active campaigning not only by fans of particular programs, but also by production studios seeking a new home for their canceled shows; while this search mostly takes place behind closed doors, recent developments suggest it has moved into a more public discourse.
Last week, TVLine's Michael Ausiello reported that DirecTV and Netflix were in talks to rescue The Killing, which was canceled by AMC earlier this summer after dwindling ratings and a marked decrease in critical attention in its second season. However, there has been no significant fan campaign organized around the show's renewal, with a petition at SaveTheKilling.com drawing under 500 signatures. Although Ausiello's post directly addresses the show's viewers through a poll asking if they would watch a third season through these outlets, the story speaks to an imagined community of The Killing fans as opposed to an organized constituency.
Traditionally, we have seen this kind of reporting as a "next step" in fan campaigns, with reporters like Ausiello and critics like Alan Sepinwall lending credibility to fans by giving them more mainstream visibility compared to the message boards or blogs where they originated. Recently, however, this kind of reporting has emerged regardless of the existence of grassroots efforts, with Amazon potentially picking up ABC's Pan Am and Netflix considering resurrecting FOX's Terra Nova despite a distinct lack of pilot wings and dinosaur eggs being sent to involved parties.
It is possible to view these stories as a reflection of the expanding influence of streaming services and other emerging distribution models, with new options for shows that were already canceled (Arrested Development's return on Netflix) or compromises that may allow a show to stay on the air longer (like DirecTV's adoption of Friday Night Lights). However, while the existence of these networks and these precedents provide the conditions necessary for these stories to emerge, the stories instead reflect the increased agency and the increased activity of production studios within this new television economy: as opposed to fans seeking legitimation through news coverage, it is now studios working to gain visibility through their relationship with journalists.
Fox Television Studios was clear from the beginning that they intended on finding a new home for The Killing. After AMC canceled the series, they sent reporters a press release to announce they would "proceed to try to find another home for the show." Ausiello's report has largely been received as a sign of Fox TV Studios' success in their efforts, with most entertainment news outlets picking up the story, but I find this reading unconvincing: although Ausiello refers to multiple sources, "early talks" could mean a brief phone conversation, while Netflix offered no comment and DirecTV only suggested "we do take a look at everything available." While I don't doubt that the parties have had conversations about a potential renewal, nothing here suggests anything more than the earliest stage of the search Fox TV Studios embarked upon.
While acknowledging this depends on a degree of educated speculation, I want to instead read the report as a calculated effort by Fox TV Studios to influence nascent negotiations with Netflix and DirecTV by drawing media attention and audience support. In the absence of any real grassroots campaign, leaking the potential for the show's return provides substantial visibility and could even inspire more organized fan activity, which could in turn offer them greater leverage in conversations with new distribution partners.
The studios even seem to have collaborated on who to leak the information to: the previous three examples of this type of reporting all originated with Nellie Andreeva at TVLine's sister site Deadline Hollywood. All three exclusive reports refer to "talks" in the same vague terms, and all three even seem to form an argument in favor of the deal in question: Andreeva outlines ratings data—including Live+7 DVR numbers—for Terra Nova and The River to highlight the potential audience not reflected by traditional Nielsen metrics, while she makes an even more elaborate case for Pan Am, outlining how, "because it ran on ABC only for a brief time and because Amazon already airs Pan Am's produced episodes, the streaming service can embrace the series and brand it as its own."[1]
If my speculation is correct, and these reports are the direct result of leaks from production studios to journalists at Deadline/TVLine, it raises questions about the sites' willingness to facilitate litmus tests for ongoing negotiations—however, as it is only speculation, those questions shall remain hypothetical.
However, regardless of the circumstances involved, I highlight the role of production studios here to work against the perception that these stories indicate increased interest in canceled series among new distribution outlets. While precedents exist, DirecTV has suggested they would rather focus on original programming than on acquisitions, while I would argue Netflix's resurrection of the beloved Arrested Development is not comparable to picking up another network's "sloppy seconds" soon after cancellation. What these precedents offer, however, is a new distribution culture for production studios to leverage, leverage they appear to be searching for in the same space where fans have sought similar legitimation in the past.
---
[1] Andreeva's close relationship with Sony Television Studios, who produces Pan Am, has previously been called into question related to her exclusive and extensive reporting on the studio's efforts to strike a deal with Fox on a second season of comedy series Breaking In.