Managing the Academic Job Market: How Not to Lose Your Mind
It is job season again, y'all! Let the obsessive scanning of job postings begin. In recent years, I have watched my cohort and colleagues struggle with the highs and lows of this wholly bizarre process. You send materials to dozens of departments, which may send you the dreaded "thanks but no thanks" letter 6+ months later. We've screamed, cried, raged, drank, and started again. Some were the lucky ones and others picked themselves up and kept trying. The reality is competitive (note comparisons to Game of Thrones). (Full disclosure: I spent two years on the market and just started a tenure-track position. I am fully aware my case does not represent the severe blowback from the recession most applicants' experience.)
There are a multitude of resources available for CV formats, interview tips, and fashion advice. Saving strategy sessions for those more qualified, I am concerned with your sanity. The academic job market takes an immense emotional, mental, economic, and physical toll on everyone. Many times, especially as an ABD, you feel powerless. You have the right to guard your emotional well-being. There are ways to manage the isolating and often unspoken struggles being on "the market." Here are seven (not exclusive) ideas to start the conversation.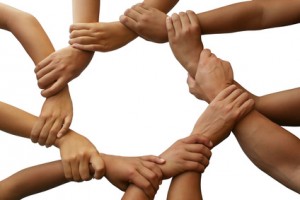 1) Find a support system:
Talk to your partner, friends, family, therapist, etc. Communicate with your advisers and don't be afraid to ask for help. Spend time with people who care about you. Create a support group in your cohort and complain about the market over happy hour or coffee dates. I had a weekly date with a close friend from my program. We drank cava and encouraged each other to keep going. Make friends with people outside of your department at conferences and check in frequently. These are the people who understand the rollercoaster you are riding. Don't be embarrassed to reveal your insecurities. We have all been in your position and want to see you succeed.
Family and friends outside of academia will not get it. Best scenario: they are super encouraging but still confused. Worst scenario: they don't understand why you can't get a job and are living on student loans. My amazingly supportive husband and I practiced canned answers for family functions. He graciously fielded "Why can't you get a job in Texas?" "Can't you just apply anywhere?" In turn, I reassured people (and myself) I am okay and it will take time.
2) Don't worry about anyone else:
Brazilians have a wonderful expression that loosely translates to "Every monkey on their own branch." The job market is an individualized process. Focus on your materials, progress, and worries inside your head (then tell them to shut up). My lovely friend Kristen Warner always said: "Run your own race." If this is a marathon, concentrate on your pace and ignore others. Trust me, you don't want to go down that road. Don't get caught up in who is applying where or landed interviews. If you start comparing yourself to others, you will go crazy. Also, ignore anyone who is braggadocious about their application process (and be sensitive when blasting your success everywhere). To quote my dear friend Racquel Gates: "In the long run, collegiality is better for your soul than competitiveness."
3) Step away from the AcaWiki!:
This is a toxic space. Trust me, this is for you own good.
4) Don't take it personally:
I know. This is so much easier said then done. If you don't move forward, this is not about you nor a reflection of your scholarly potential. Instead, know the quirks of a search committee are driving this train. Don't try to read their minds. Every department has a different idiosyncratic dynamic. They are looking for a particular research, teaching, and personality "fit." Be careful hanging all of your self-esteem on whether or not Southern College requests more materials. Many of you have spent money and at least a decade in school to obtain the PhD. This is a hard one. As Conan O'Brien reminds us: "No specific job or career defines me and it should not define you." Remember you are multi-dimensional person and be careful defining your worth solely through academia.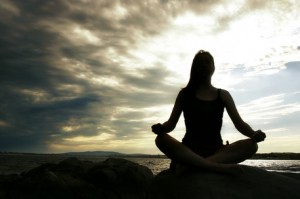 5) Find your release:
Leave your office and do something you enjoy. This will be different for everyone. For many in my cohort, yoga and running helped us relax and get grounded. Living in Austin, I went to live shows. Music became a therapeutic release resulting in my own ATX-themed playlists (see: here, here, and here). Not only did this take my mind off the uncertainty, it helped me stay present and enjoy my current city (and worry about where you will be next year). For you, it might be baking, gaming, shopping, playing with your kiddo, cleaning, etc.
6) Give yourself a break:
This is a universally stressful process. You may be tired or emotional all of the time. You may cry at inappropriate moments (raises hand). You may be grumpy with your roommate or partner. You may sit around and watch multiple seasons of Misfits or Vampire Diaries (raises hand again). This is a normal side effect of the market and that is okay. You don't have to be strong all of the time or pretend you are not struggling. Own your emotions and be kind to yourself.
7) Keep a routine and then let it go:
A friend told me he only worked on job materials one day a week. After starting this routine, I found myself able to relax and focus on finishing my dissertation, conference papers, etc. Checking your email 30 times a day will not make a committee's email magically appear (goodness knows, I tried). My parents have a motto (thanks, Teddy Roosevelt): "Do what you can, with what you have, wherever you are." Know what you can control on your end and then let it go. You will be a happier person for it.
A huge thanks to Racquel Gates, Hollis Griffin, Kevin Sanson, and Kristen Warner for their sharing their experiences with me for this post.