What Are You Missing? Sept 2-15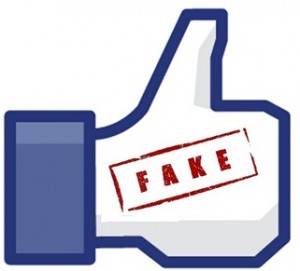 Ten (or more) media industry news items you might have missed recently:
1. Twitter has Facebook beat on mobile ad dollars, but Mark Zuckerberg plans to change that. Facebook is also developing new strategies for web ads, including sponsored search results. And in an effort to maintain the integrity of perceived value, Facebook is cracking down on fake "likes."
2. USA Today has completed a web-inspired redesign, but newspapers are still mired in a world where they're getting only $1 in digital ad revenue for every $25 they lose in print ad revenue. The Village Voice seems in dire shape, and entertainment industry trades are fighting to stay relevant. Maybe they all need to look at Reddit.
3. The most interesting conversations in the wake of Amazon unveiling its new Kindles involve debates about Amazon's stated strategy to go for slim profit margins on hardware and reap bigger rewards on the digital goods people purchase to use on that hardware, which is counter to the Apple model. Though early reviews of the new Kindles don't indicate that it's an iPad killer, some think Google should at least be worried.
4. The new Wii U console will be available in the US on November 18 (though don't bother checking Amazon for a pre-order), in Europe a few weeks later, and in Japan in early December. Its price has proved to be controversial, though a price cut will likely come later, and we may even be treated to a console price war over the holidays.
5. Even with the profitability of music streaming still in question, Nokia has launched a free streaming music service for smartphones, and Apple has a streaming radio service in the works that would use your iTunes history to select songs. This would pose a challenge Pandora, which saw its stock plunge on the news. Meanwhile, Spotify is making some changes, with a browser-based version coming soon.
6. After 20 months of investigating and over a million warning letters sent, a French anti-piracy agency now has a conviction to point to under its "three strikes and you're fined" law: $200 is the price to be paid for two pirated Rihanna songs. In the US, a music-sharer has seen her fine reimposed: $220,000 for 24 songs. And Pirate Bay's co-founder has been arrested; the penalty he faces is a little bigger.
7. Film (as a format) is dying, with Fuji as the latest abandoner, and studios are trying to adapt, with Warner Bros. especially devoting considerable attention to developing digital media options. Warners hopes that its Flixster and UltraViolet combo will encourage people to buy movies rather than rent, and Fox has similar motivation behind its plans to release digital versions of films before disc versions. A new digital storefront could help UltraViolet, while Amazon Prime Instant Video has gotten a boost from a film deal with Epix.
8. The Telluride Film Festival  marked the start of Oscar bait season, and Ben Affleck's Argo and the documentary The Gatekeepers left with the most buzz. Meanwhile, the frenzied Toronto International Film Festival saw very active sales, with Lionsgate being an especially aggressive buyer, while Sony Pictures Classics, The Gatekeepers' distributor, was busy showing off its wares, and documentaries grabbed a lot of attention.
9. The acquisition of AMC theaters by Chinese mogul Dalian Wanda is officially complete, and Wanda is now eyeing other US entertainment purchases. Back in China, the film industry is booming, but tensions with Hollywood are increasing due to import restrictions. China at least wants some Hollywood imports, though, especially those films they've got product placements in.
10. Some of the finer News for TV Majors posts from the past few weeks: CBS Threatens Dish, Hurry-Up Problems, NBC is NBCU's Priority, CBS Adjusts Schedule, Over-the-Top Increases, Netflix Good & Bad, Breaking Bad Story Sync, Colbert & Religion, No New Apple TV Products, Gilligan Interviews, Fall Schedule.