[Updated] Premiere Week 2012: ABC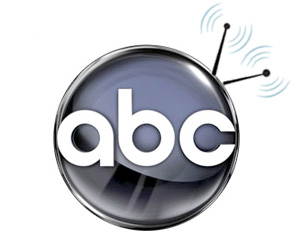 ABC had a number of success stories last season, and this fall is about putting them to the test. Revenge, Once Upon a Time, and Suburgatory were all unqualified hits, but ABC now has to build a new schedule around them with Desperate Housewives gone and Grey's Anatomy aging considerably. With their new series, ABC is in search of the next generation of dramas to help solidify their reputation with young adults, and the next comedies that will probably raise more questions than answers regarding Paul Lee's taste levels. The end result is, if ABC gets their wish, a lineup that can offer something more than a stopgap solution to the end of the Lost/Grey's Anatomy/Desperate Housewives era, a fresh start for a network that's been on the verge of one for quite some time.
Nashville (Premiered 10/10/2012)
When faced with the proposition to co-headline, veteran country songbird Rayna James (Connie Britton) and crossover starlet Juliette Barnes (Hayden Panettiere) should form a sisterhood. They'd see through a braindead music industry's patriarchal machinations to gin up rivalry and drive the tour bus off of a cliff. Created by Thelma and Louise screenwriter Callie Khouri ABC's Nashville is a musical melodrama about negotiating power. [Alyxandra Vesey]
Lindsay Giggey – University of California – Los Angeles

Nashville takes on the familiar trope of a fading female icon whose reign is threatened by a less talented ingénue.  As a fan of female driven drama and country music, I'm most impressed by how Nashville uses music to define its central characters.
Superstar and superwoman Rayna (Connie Britton) represents authenticity inherent in traditional country music.  Rayna's journey to maintain her integrity as both a singer and a matriarch is the narrative's driving force.  She stands by her craft and by the end of the episode, takes on a new role, as she stands by her husband in his mayoral bid.  From her performance on the Opry stage to her rehearsal with her band, the music flows from and through Rayna.
Juliette (Hayden Panettiere), adorned in a sparkly dress and matching microphone, is quickly established as pop music and celebrity's influence on, and threat to, the genre.  All flash and no substance, her sound is constructed and auto-tuned by men in the sound booth.  However, Juliette is an active player in her stardom from choosing the bottles for her perfume to repeatedly playing upon her sexuality and preying upon men, including Rayna's producer and later Rayna's bandleader, to advance her career.
Finally, we meet Scarlett (Clare Bowen)–waitress, poet, and Rayna fan.  Scarlett is mousey throughout the episode, but propels the show forward when she reluctantly opens her mouth to sing the closing number.  Whereas we repeatedly saw Rayna's disdain for Juliette's music throughout the episode, Rayna instantly connects when she hears Scarlett's performance.  Scarlett is musically positioned as the rightful heir to Rayna's country reign.
Although responses to the quality of the original songs may vary, I found them to be catchy, character appropriate, and suggestive of country music's wide range.  I'm intrigued by the relationships between these women as Rayna and Scarlett will seemingly enter a mentoring relationship while Juliette threatens to undermine country music's strong female tradition.  However, hopefully the show will complicate its dynamics so Rayna is not too good and/or strong to fail, Scarlett has more agency in using her voice, and Juliette is more than a power hungry vixen.  Moreover, hopefully Nashville continues to indulge in country music's wide-ranging sounds in order to blur the distinctions.
Reece Peck – University of California – San Diego
As first glance, the premiere of ABC's Nashville seems to be a standard soap opera about fabulous rich people but with southern accents. From the outset, the show reproduces Dynasty-esque tropes and archetypes: the power-hungry industrialist father, the love triangles, the false paternities, etc… However, the relationships and characters of Nashville are given greater meaning as they are tied to the contradictions of the country music industry. Like the opening shots, which give the viewer an aerial tour of the Nashville skyline, this first episode guides us through the different sectors of the country music artworld, sectors that are embodied by the cast of characters. The central plot tells a story about a beloved but aging country superstar Rayna James whose title as the queen of country is threatened by a younger, more pop-oriented Juliette Barnes (à la the real life dust up between Faith Hill and Carrie Underwood a few years back). Characters like Rayna and the fictional Opry legend Watty White are positioned against Juliette, her auto-tune-friendly producers, and shrewd label executives. Like White and Rayna, band member (and former lover) Deacon represents country's soul within the Nashville machine and shuttles between the corporate world and the authentic world of the famed Blue Bird Café. Deacon's niece Scarlett represents pure, unincorporated and uncommodifed country when she hesitantly decides to sing a Carter-Family-esque country blues song during an open mic in the final scenes.  Even Alt Country is represented by Scarlett's "not-to-be-trusted" hipster boyfriend.
The dichotomies of commercialization and authenticity, pop and tradition have been central to the development of country music since the industry first consolidated sixty years ago in Nashville.  The promise of the series Nashville is if the show can continue to personalize these tensions through the main characters and use melodramatic narratives to probe the paradoxes that arise when a business attempts to monetize sincerity and professionalize countriness.
Alyxandra Vesey – University of Wisconsin-Madison
Though Rayna James (Connie Britton) and Juliette Barnes' (Hayden Panettiere) drama takes center stage in Nashville, their lives are bound up in musicians struggling for a bit of the spotlight. Lead guitarist Deacon Clayborne (Charles Esten) is a guitarist caught between his past with James, his precarious future with Barnes, and his frustration that his own songwriting efforts will never be recognized outside of the local cantinas. Scarlett O'Connor (Clare Bowen) is an aspiring songwriter in a love triangle with heartbreaker boyfriend Avery Barkley (Jonathan Jackson) and would-be suitor Gunnar Scott (Sam Palladio), a sweet boy with a demo tape in his pocket.
Part of Nashville's success will be determined by its ability to situate reinterpreted and original material within its generic milieu—a standard by which NBC mid-season replacement Smash was also measured. I particularly liked O'Connor's interpretation of the Civil Wars' "If I Didn't Know Better." Barnes' songs believably cloak mass appeal pop hits in country drawl drag.
Nashville also focuses on how politics and family influence country music and the city. Barnes' ruthlessness is contextualized by her desire to escape her drug addict mother Jolene (Sylvia Jefferies). James is the headstrong daughter of corrupt politician Lamar Wyatt (Powers Boothe). He's responsible for marrying James off to Teddy Conrad (Eric Close) in order to hide her previous indiscretions. Wyatt has engineered Conrad's mayoral campaign against Coleman Carlisle (Robert Wisdom). James plays the politician's wife, but the twinkle in her eye comes from hearing one of O'Connor's songs over the phone. It sounds like a hit and she has every intention to claim it for herself. I'll be tuning in next week to find out what she does with it.
The Neighbors (Premiered 09/26/2012)
The Neighbors sees the Weaver family move into Hidden Hills, New Jersey, only to find that their neighbors are aliens stuck on Earth and waiting to return home. James Hibberd of EW christens this "WTF sitcom" holder of the award for this year's one show "that critics start piling on long before it premieres." Lenny Venito and Jamie Gertz star, meaning both will likely be available for new shows in production for next year. ABC had originally intended to give the show the coveted post-Modern Family time slot before backing away from this and scheduling it in the Hidden Hills, New Jersey of timeslots, after The Middle. [Jonathan Gray]
Jonathan Gray – University of Wisconsin-Madison
Most of the pilot of this odd new addition to ABC's lineup just cruises along in a low gear of offensiveness. Its gender politics are pretty miserable, uniting two planets in which men tell women what to do and they learn to damn well like it, or complain about it while washing dishes. But most of the humor is based around "Funny Jokes." Like when the eight (?) year-old announces he knows weird because he goes to public school. Or the Oh So Funny act of naming all the aliens after pro sports players. Or their power source being called the Poo Pa (?). And the subsequent, inevitable "Hey Perhaps You Didn't Get Our Awesome Joke About Poop" reference, when the kid refers to their "poopie." Or, when the aliens don't eat at dinner because they claim they nourish themselves with their eyes and mind instead, and Marty whispers to his wife that this is "a European thing." Surrender your Emmy, Louis C.K., 'cause you ain't gonna win Best Comedy Writing two years in a row now that The Neighbors are on the block.
That said, it was bad enough to be vaguely amusing as a result (and maybe even funny if you were stoned?). But then the episode ended with a joke about beating the crap out of your wife.
You can tell a lot about a sitcom from its choice in final jokes. Seinfeld, most famously, often spent an entire episode setting up that last joke. The Simpsons regularly ends with the back-and-forth of something sweet and something cynical, showing its two dominant, co-mingling energies. Community announced its awesomeness early with the sublime Troy and Abed bits. And The Neighbors? After realizing that different species can bond over their mutual desire to dominate their female partners, "Larry Bird" and Marty Weaver's discussion about how exactly to announce this supremacy ominously closes with Marty's concern that Larry has either disposed of his wife or beaten her senseless. Who the heck is writing this crap? Todd Akin?
So, to summarize, at best, the show is silly in a way that might have your eight year old son snorting his root beer through his nose when it makes its fifth poop joke in two minutes; at worst, it's actively offensive.
Myles McNutt – University of Wisconsin-Madison
Earlier this semester, we were looking for an ideal clip to demonstrate the potential pitfalls of the television development system. In the Spring, we used a clip from ABC's midseason disaster Work It, and so it seemed natural to go to The Neighbors to see if we could update our clip selection for a new development season.
The consensus was ultimately to remain with Work It, which I suppose is a compliment to The Neighbors, although not much of one. It's still not a good show by any stretch of the imagination, but The Neighbors is less innately terrible. As silly as the show might be, it's—mostly—harmless family-friendly sitcom fare that doesn't insult my intelligence so much as it doesn't bother to engage with it.
The problem is that there's nothing to suggest this would change in future episodes. Although I suppose—and my cable listings confirm—that they'll be sending the kids to school and further integrating the aliens into the larger community, the chances of the show breaking out of the premise's limitations are slim. Whereas "Living with Aliens" feels like it should have endless potential, the pilot relies on the basest of observations regarding the "Suburbanites as Aliens" metaphor, observations that give no indication of an interesting or distinctive show to emerge from this scenario.
As noted above, ABC still isn't sure what they want to do with the show, debuting it after Modern Family but quietly shuffling it into the 8:30/7:30c slot and putting their muscle behind sophomore Suburgatory instead. That show, while relying on similar interests in suburban living, felt like it had an upside; I cannot say the same for a show with Dick Butkus jokes.
Last Resort (Premiered 09/27/2012)
When the captain of the most advanced U.S. submarine (Andre Braugher) refuses a mysterious order to launch nuclear missiles at Pakistan, the submarine and its crew are declared rogue and fired upon by their own country's ships. Taking refuge at the island of Sainte Marina and protected by the threat of mutually assured destruction, the crew members work to prove their innocence and discover who is behind this conspiracy. [Tony Tran]
Mobina Hashmi – CUNY-Brooklyn College
Probably the most ambitious series of the new season, Last Resort signals right from the first shot of a Navy SEAL team speeding through the wide-open ocean that it is willing to operate on a cinematic scale both visually and in the scope of its narrative. So, it's not surprising that the pilot shows a nuclear attack (there goes my hometown!) that is actually set within a real-world context (a TV first?). Producers Shawn Ryan and Karl Gajdusek are familiar with the challenges of managing dense multi-layered narratives and the pilot demonstrates their confidence in their storytelling abilities that was sorely lacking from NBC's Revolution, the other high-concept show this season.
It's always a pleasure to watch Andre Braugher, and Scott Speedman (XO Sam Kendal) is as inoffensively charming as he was in Felicity. Along with Robert Patrick as the crusty, sexist Chief and relative newcomer Daisy Betts as the only female officer on the submarine, the core cast seems to have good chemistry. The pilot stays focused on the submarine as Chaplin and Kendal plot their course to a détente with their own government which appears to have used them to begin a nuclear war. Brief scenes set in Washington introduce a sexy high-tech military supplier (played by O.C. alum Autumn Reeser) and promise a juicy conspiracy storyline. Without being too obvious about it, the pilot sets up a number of intriguing narrative questions and organically lays the groundwork for key relationships including possible alliances and tensions that are sure to erupt in future episodes. Through Chaplin, Last Resort makes a vague political statement about loss of faith in government and a desire to escape from the messiness of politics. But, Chaplin also demonstrates the same ruthlessness shown by the U.S. government when he retaliates to threats against the submarine by firing a missile at D.C. Hopefully, future episodes will retain this moral ambiguity rather than settling into a simple hero/villain dichotomy.
Jonathan Gray – University of Wisconsin-Madison
Last Resort was an utterly compelling pilot, and the first of this season's batch to make me excited to watch more. A lot happens in the first episode, but since we're all (characters and audience) meant to be asking what the heck is going on, the resulting confusion helps set the mood and tone nicely. My daughter was doing her best to cut the tension by babbling up a storm, yet it was still remarkably gripping. This is helped along by a decent performance by Scott Speedman, and a riveting one by Andre Braugher.
Indeed, if this is, as some have called it, "Hunt for Red October meets Lost," Braugher is set up to be John Locke and Ben Linus rolled into one. His recorded message to the US Government is delivered with great skill, and like his crew, I was left wondering just how messed up or not this guy is, and with a sense of how much will rely on the answer. The show promises to offer a see-saw of who we trust, in good Locke/Linus fashion, though given the military setting and seeded questions about who knows what and who is in on it, perhaps it's more Battlestar Galactica than Lost? Or with all that questioning of the government and its actions, it's more 24? (Though its women seem poorly written – witness the introduction of Autumn Reeser – so Lost seems operative as intertext once more). Okay, it's not so original in its construction, but it at least promises it will go somewhere more starkly original. And for now that's good enough for me.
I worry, though, about its ability to make good on that promise. The set-up allows for all the intrigue and major plot developments to happen back in DC, leaving a rather tepid Swiss Army Robinson scenario on the island, with occasional firefights with incursionary forces, flushings-out of moles, and a boring to-and-fro with the local crimelord needing to do the weekly work of carrying the show. None of which seems too appealing. To invoke Lost's multiple worlds, therefore, I see one version of Last Resort's future in which Braugher gets Emmys, and I have a much-needed new serial love affair, another one in which three weeks from now I think the show really sucks, and another in which its ho-hum ratings sink the sub before I even have a chance to like or dislike it.
666 Park Avenue (Premiered 09/30/2012)
When they land a dream job managing The Drake, one of the most luxurious apartment buildings in New York City, Jane (Rachael Taylor) and Henry (Dave Annable) cannot believe their luck. However, as the naïve couple soon discovers, the building and its owners (Terry O'Quinn and Vanessa Williams) are possessed by strange and demonic supernatural forces and Jane, Henry, and the 80 residents of The Drake may have just signed a contract with the Devil. [Tony Tran]
Myles McNutt – University of Wisconsin-Madison
Watching 666 Park Avenue, I was struck with the sense that this show could run for years. The choice to set the series within a single building, and to follow a collection of residents, means that you could bring in new characters regularly, refreshing the cast and allowing Terry O'Quinn and Vanessa Williams—both good here—to terrorize a new group of innocent people who turn to them for help in their darkest moments.
After thinking about this, though, I realized that this is actually an indictment of 666 Park Avenue in its current form, as it suggests I find the characters it has completely expendable. I actually more or less enjoyed the pilot, but I definitely saw the various characters as conduits through which we could learn more about the setting as opposed to people to become emotionally invested in. The performances are generally solid, and it's necessary to have outlets through which exposition can be introduced, but the high body count in the premiere made me realize that I wouldn't mind this show functioning as an anthology at the end of the day.
That won't happen, as broadcast remains invested in having marketable—read: young and attractive—faces as a point of continuity, and Rachael Taylor and Dave Annable provide just that. As I watch, though, I'll be interested if the writers prove any more interested in their character arcs as I was, or whether the allure of the Drake Hotel's dark history leads them in a different direction. The worst fate for the show, honestly, is if it gets stuck inbetween: a show that wants to be about characters but doesn't care enough about them to make that feasible.
Bill Kirkpatrick – Denison University
Finally, a factual and honest documentary about New York landlords.
Actually, it's an intertextual smorgasbord, and part of the fun of 666 Park Avenue is playing "spot the influences," from Faust and Mephisto to Sixth Sense and American Horror, with a little Selling New York thrown in for good measure. The direction and visual style are equally indebted to lots of things you've seen before, but somehow it actually coheres as an enjoyable and occasionally thrilling ride so far, just smart and spooky enough for a Sunday night.  This effect is helped immeasurably by the intertextual masterstroke of casting Lost's Terry O'Quinn as the villain, his eyes crinkling in twenty different emotional registers.
Myles McNutt has already asked some important questions of structure and character that keep our hopes for the show in check; mine revolve around the landlords' weaknesses.  If they don't have any, and O'Quinn and Williams get to make all the written, unwritten, and rewritten rules, the show will be tedious by week three–a cat batting around a fatally injured bird.  If, however, the hinted-at depths pan out to deliver temporal, spiritual, and ethical complexity–and if the characters prove to be more than cardboard Yuppie stereotypes–then the elements are in place for 666 Park to break the curse of puzzle shows and become truly compelling television.