NYFF 2012: History Has Many Cunning Passages [Part Three]

This post is part of a new, ongoing partnership between the University of Wisconsin-Madison's Antenna: Responses to Media & Culture and the Society for Cinema & Media Studies' Cinema Journal.
…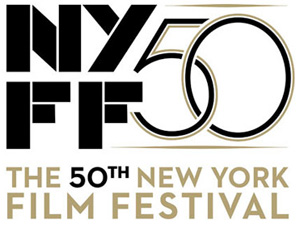 Study history, we are told, and avoid pitfalls. Easier said than done; its blind alleys are legion. At the New York Film Festival 2012, Pablo Larrain's NO; Sally Potter's Ginger and Rosa; and David Chase's Not Fade Away each suggests that our best option is to see the world in a grain of sand, the macroscopic in the microscopic.
NO, Larrain's third film about the Chilean dictatorship of Augusto Pinochet, like its predecessors Tony Manero and Post-Mortem, chooses the Chilean in the streets rather than the obvious power brokers to reveal the tenor of troubled times. Tony Manero evokes the brutality of Pinochet's government through an anonymous psychopath; Post-Mortem views Pinochet's coup from inside the morgue to which Salvador Allende's corpse was delivered; and, on a brighter note, NO traces the end of the dictatorship through the transformation of the apolitical Rene Saavedra (Gael Garcia Bernal), a young advertising executive. But Saavedra's conversion is not the occasion for a feelgood populist potboiler.
In 1988, under international pressure to prove his legitimacy, Pinochet reluctantly permitted a national "Si or No" referendum on his regime, believing he could control the results, as did most Chileans, including Saavedra. NO begins with Saavedra pitching a jazzy Cola commercial and touting its originality, lost in triviality as his country approaches a turning point. When Pinochet's vulnerabilities become visible, Saavedra switches his loyalties to the "No" coalition, and it prospers. Rejecting the preference of the Communist Party faithful for a serious discussion of Pinochet's deadly politics, he rocks Chile with rainbow logos and light-hearted singing/dancing commercials predicting happy times through a "No" vote. The popular response is so overwhelming that the military deserts Pinochet as the "No" responses roll in. And Saavedra exults? No. While the country celebrates, clutching his son's hand, he walks dazedly through the streets.
Saavedra has helped to oust a dictator; however for Larrain, despite its heroism, "the [manipulative] 'No' campaign is the first step toward the consolidation of capitalism as the only viable system in Chile." Case in point: Lucho Guzman (Alfredo Castro), Saavedra's boss, who initially opposes Saavedra's activism, ultimately claims credit for his success. The film ends the same way it began, with Saavedra pitching a new, inane commercial for Guzman's agency. What has been won? What lost?
Sally Potter's Ginger and Rosa too, is a bittersweet snapshot of an era through one life. It's 1962; feminism is preparing for its second wave; and British teenager Ginger (Elle Fanning) is determined to avoid the domesticity that has crippled her mother's ambitions. Her journey brings her in range of police brutality at a peaceful anti-war demonstration and her best friend Rosa's (Alice Englert) hypocritical religiosity, finally forcing her discovery that her charming father, Roland (Alessandro Nivola), while right about his social beliefs, is wrong almost every time he acts. Prattling about social justice, he cravenly betrays his gorgeous wife Natalie (Christina Hendricks) and breaks his daughter's heart by plunging into an affair with fourteen-year-old Rosa instead of dealing maturely with his impulses.
The plot is familiar, but Ginger and Rosa takes its melodrama up a notch through Potter's brilliant creation of onscreen intimacy. While Roland is all about words, Potter is about silences, treating us to numerous glorious explorations of faces, feelingly lit and framed, that reveal everything the dialogue frequently conceals in order to set the stage for the film's final moments, when Ginger is visited by the spirit of forgiveness behind the letter of both religion and philosophy, perhaps a hopeful omen in a dark present.
David Chase chronicles the same period in Not Fade Away through an unexceptional New Jersey suburb, as it is buffeted by sharply contrasting emancipatory and annihilating historical forces. Some years ago, he told me he thought the two greatest American contributions to the twentieth century were rock and roll and nuclear technology, and his movie begins with a television screen that sets up this dichotomy: a rock-and-roll number is interrupted by a "test of the emergency broadcast system," Cold War code for hysteria about a potential nuclear attack. Thus, while the plot of Not Fade Away follows the attempts of four boys to form a rock-and-roll band, and to break the mold of their parents' lives, it's the counterpoint between the exhilarating influence of rock and roll and the nuclear threat that frames the film. The power of music over the lives of Douglas (John Megaro), the film's hero, his close friends, and his preternaturally lovely and self-assured girlfriend Grace (Bella Heathcote) gets the lion's share of screen time, but music is not a cure-all. Douglas ultimately fulfills his father Pat's (James Gandolfini) repressed dreams, and Grace transcends her father's abusive, albeit darkly comic, treatment of his daughters' aspirations. But Grace's sister collapses into druggy oblivion, the band falls apart, and, after Douglas and Grace make their freedom trek to Los Angeles, at a party in a Hollywood mansion, Grace disappears mysteriously.
At this point, liberation becomes slippery, and the new America spawned by the 60s fades into an unrealized dream. When Douglas, now on his own, tries to hitch a ride home from the party, an old jalopy stops to pick him up. He is invited in by an eerie girl whose face is painted with black tear drops, while, beyond her, a sinister, partly visible driver looks on. Douglas wavers between the seductions of the abyss and a powerful sense of foreboding–and walks. As he leaves the screen, Douglas's sister appears surreally, and explicitly asks whether the nuclear option or rock will determine the future. There's a rush of galvanizing music, but that's not an answer. Rather, a hope? Or a heartfelt exclamation? We don't know.
In the poem "Gerontion," T. S. Eliot invokes history as the cemetery of human striving through a desiccated character who has rejected life, as inevitably "adulterated." Also recognizing the alloyed nature of reality, Larrain, Potter, and Chase do not do likewise, but, rather, imaginatively appraise imperfect options and elusive ideals.
Stay tuned, as Part Four of this series about the New York Film Festival is on the way.