What Are You Missing? Nov 25 – Dec 8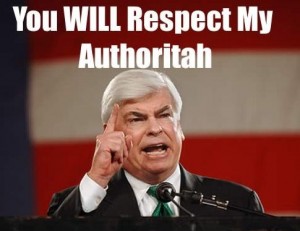 Ten (or more) media industry news items you might have missed recently:
1. The MPAA is touting findings that the shutdown of Megaupload was a huge blow to piracy while battling against research claims that box office revenues have been negatively impacted by Megaupload's disappearance. Such anti-piracy rhetoric will step up a notch in January, thanks to a new initiative with internet service providers, and MPAA head Chris Dodd is turning to Silicon Valley for more help along those lines.
2. While plenty of Oscar bait is still coming down the pike, we now have the shortlists for live-action shorts and documentary nominations. Of the shortlisted docs, Searching for Sugar Man is gaining some early awards momentum. Among scripted films, Beasts of the Southern Wild impressed in Indie Spirit Award noms, Zero Dark Thirty turned on the National Board of Review, and the Gotham Awards rewarded Moonrise Kingdom.
3. Tax credits are again in the news, with New York job numbers showing a boost from production tax breaks and one small Georgia town experiencing revitalization thanks to production credits. However, one Michigan city is now on the ropes due to banking on tax incentives that the state subsequently eliminated. Back in Hollywood, LA production might be slowly on the rise.
4. Disney preceded its big Netflix deal with the announcement that it is shuttering its online movie service, offering a blow to transactional VOD prospects. It does seem like subscription streaming is coming to dominate, and along those lines, details are emerging about Verizon and Redbox's upcoming Instant service, though we won't see it until next year. Meanwhile, good old Blockbuster will now start selling mobile phones, because it has just about nothing else going on.
5. Internet ad spending will soon surpass ad spending in all newspapers and magazines, and a striking chart shows that the decline of newspaper ad revenue has outpaced the growth of Google's ad revenues. That would be why the New York Times is trimming staff, as not even a paywall is making up the difference. A UK study says journalists are keeping their chins up, though.
6. With the death of The Daily, it's clear that magazine apps are struggling. Will Richmond sees video as key for the future of magazines, while Jeff John Roberts thinks BuzzFeed might point the way toward a viable business model, with BuzzFeed's CEO touting the value of social advertising over banner ads and hoping that branded content experiments will work.
7. YouTube is aiming for professional standards in everything from its new production facilities to its interface redesign, which enhances the focus on channels, along with funding channel marketing efforts and expanding onto airplanes and into Japan. This is working well enough that big media companies are seeking ways to get on board. (And pardon the plug, but some of us wrote here on Antenna recently about the new YouTube production facility.)
8. MySpace is planning to relaunch (again) and take on Spotify; well, it has to do something, right? iTunes just continues to expand, now reaching into 56 new countries (a Coalition of the Willing?). And Google just bought access to a mother lode of European music to boost its international Google Play and better compete with Apple and Amazon.
9. Nielsen has released a big state of social media report, which offers more data showing that people love to hang out on Facebook, while Pinterest has quickly become one to keep an eye on. And while it's fashionable to make fun of Google+, it's actually growing just fine. What's sad is how Google derailed Reader while building Google+.
10. Some of the finer News for TV Majors posts from the past few weeks: Funding Gender Analysis, Freaks & Geeks Oral History, Netflix-Disney Deal, DVR That Watches You, Ownership Vote Delayed, TV is Exhausting, Twitter & TV Growth, TWC Threat, Walking Dead Ratings, CBS Research View, Spanish-Language Rebranding, Plot & Character in Homeland, Sports Costs,  Zucker Reaction, NBC Signs Fellowes, Local Time Shifting Soaring.