Phishing in Open Access Waters
1. "As an American academic publishing group, we wish to become your friends"
Today, I received one email which claimed that the university administrator had suspended my email and that I needed to click on a dodgy looking link to reset my account, and another email which invited me to publish in Journalism and Mass Communication. I quote:
This is Journalism and Mass Communication (ISSN 2160-6579), an academic journal published across the United States by David Publishing Company, 9460 Telstar Ave Suite 5, EL Monte, CA 91731, USA.

We have learnt your paper "Conjuring Aura in the Age of Digital Reproduction: The Discursive Work of DVD Bonus Materials" in Society For Cinema and Media conference 2010 .

We are very interested in your paper and would like to publish your paper in Journalism and Mass Communication. If you have the idea of making our journal a vehicle for your research interests, please send electronic version of your papers or books (MS Word Format and APA Style) to us via email. Attachment is the sample of the journal. More detailed information, please visit at http://www.davidpublishing.com/journals_info.asp?jId=418

Hope that we can keep in touch by email and publish some papers or books for you and your friends. As an American academic publishing group, we wish to become your friends. If you are interested in our journal, we also want to invite you to be our reviewers or editorial board members.
Both, of course, are phishing. The grammar in the first email was even better than in the one supposedly from a comm scholar. I followed the link, and it looks to be a journal, to be clear, but many of the titles have bad grammar, its board members include grad students, and the abstracts mostly fall into the category of papers I'd reject on contact.
Welcome to the world of predatory open access.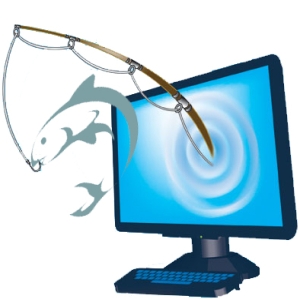 To be clear, I have no beef with open access (OA) in and of itself. Many smart people have put a lot of careful thought into how to make OA work ethically, and how it could beat our current system (see here for a great resource). But a lot of unscrupulous people have also put careful thought into how to exploit OA and the sentiment and concerns that led to it. As the wave of OA and the rhetoric of it being the ultimate Good Thing in publishing – a wonderful new monetary structure that will save academia, finally allow non-academics to read my much-anticipated latest paper on paratexts, and bring balance to the Force – rises, it's worth stopping to think about the dangers in these waters. (Others have done this better than I — see the links above — but not in Antenna).
~
2. "the authors should pay some fee to us"
As I play the role of Roy Scheider in Jaws, let me offer a few thoughts along these lines, most of which are directed at predatory OA (POA?), but that apply to OA in general:
First, let's be clear that journals needn't cost much money. Editors don't get paid much. Nobody who writes for journals gets paid to do so. Nobody who reviews for them gets paid. And if the journal is online-only, its only real costs are servers, and perhaps proofing and typesetting. So any model that requires big dollars coming from anyone is one of which we should be intensely suspicious, and one away from which we should be moving. We may not like to see universities charged crazy sums, but nor should we accept any model that simply shifts those crazy sums to others: if a corner store charged $1000 for a stick of gum, the problem wouldn't be solved simply by finding someone else to pay the $1000. "Green" OA journals such as International Journal of Communication are much closer to the answer: largely clean-running journals that pay little but cost little.
Any monetary structure that charges article writers worries me. A lot. Maybe I don't deserve to be paid for my work, but it strikes me as absolutely illogical that I should be the one needing to pay. It's deficit financing in a world without reruns, a model that would rightfully be scoffed at by any other content industry (we may not like to think of ourselves as a content industry, but that just makes us even more naïve marks for the likes of David Publishing Company and its friends). Hopefully I could get UW to defray those costs. But (a) why should they? and (b) how about academics who don't have grants or research funds to pay these (aka those in the humanities)? And when many of those who most need to publish are getting paid a pittance, if at all, charging them is simply wrong (the submission fee at many places is approximately a month's salary for some lecturers or adjuncts, and more for grad students, who you can bet aren't being paid by their unis to publish).
It's also worth slowing down to analyze whether OA journals even are "open" to all. I would love for my work to be more accessible to anyone. But building an open access structure and imagining that this is enough, that the readers will come, is naïve. Kevin Costner was wrong. Take Antenna as an example: we're free, we're available to all, and we're even written more accessibly than most journal articles, but most of the readership still comes from academia. We'd need to put a lot more work into making this truly bridge an academic-lay divide. (But we're all busy, and that's why we don't, alas). So too with many OA journals – when I hear the excited rhetoric about making everything accessible, I worry that too many people are patting themselves on the back for building baseball diamonds in Iowa, but when many publishers are profiting immensely from selling us the sod to build these diamonds, we should be sure they're for more than just ghosts.
Finally, if somewhat an aside, it's worth nothing that in media studies, much of our work is already accessible. Much of the best work in our field is in books. There are some wonderful edited collections out there, filled with material that is every bit as rigorous, every bit as cutting-edge, as that which you find in journals. So in our field, as part of the OA movement, I'd like to see a concerted push to respect edited collections and chapters in them, and then see those books as the vanguard of open access. Make sure Personnel and Tenure committees hear this. Make sure hiring committees hear it.
To reiterate, I'm not opposed to OA, but if emails like the one above are a sign of the open access waters ahead, clearly we need continual scanning of these waters before swimming in them.