What Are You Missing? Feb 3-Feb 16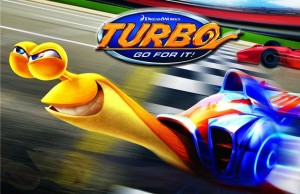 10 media news items you might have missed recently:
1) Not as many people tuned into the Super Bowl on February 3rd as the previous 2 years, but it still managed to be the 3rd most watched game despite the 34 minute blackout during the game, which some brands used to their advantage.  The game also failed to boost ratings for the CBS Monday lineup. Many viewed the Super Bowl ads as disappointing and not reflexive of the interests of younger generations.  However, the game set a record for the most social media interactions connected to an event.  Some campaigns used social media prior to the game, for example Budweiser's campaign to get people to offer suggestions and vote on the name of the baby Clydesdale used in their ad this year (They chose Hope).  The FCC decided to ignore Joe Flacco's swearing at the end of the game, which has sparked very little backlash.
2) Netflix released all 13 episodes of House of Cards, its original series, on Feb. 1st.  While Netflix execs have been reluctant to release viewer statistics, general buzz suggests that the show's premiere was a success, and it has been generating a lot of talk about what this means for both Netflix and the future of TV viewing.  Netflix plans to continue creating original programming, both another season of House of Cards and a children's show, Turbo, in conjunction with DreamWorks.  Netflix was also facing a court case from shareholders who felt that the company misled them by inflating its share price, but the case was thrown out.
3) Network and cable TV have been dealing with their own issues, such as a big ratings slump for NBC that might cause some mid-season shifts in the schedule.  Comcast purchased the remaining shares of NBC from its former parent company GE.  As a side note, in an unusual bid for Oscar attention, Warner Brothers bought 30 minutes of prime time on NBC to promote Argo.   CBS tried to use online extras to generate excitement for the Grammy awards.  CBS also acquired a share in AXS TV in exchange for programming and marketing.  Time Warner is increasing original programming on TNT and TBS, and FX continues to use dark, risque material to draw fans and create a niche for themselves.
4)  xbox remains the top selling gaming system for the 25th month in a row, selling over 281 thousand units in January.  But could it be that in the future Apple will overtake the gaming system market?
5) Some news on film distribution around the globe: European TV stations are not acquiring as many art cinema films, leaving even successful distributors in a difficult situation when trying to find an audience for these films.  In Japan, hulu.jp is experimenting with allowing a limited number of people to stream a film, Sougen no isu, for free before it is released theatrically.
6) Barnes and Noble had another disappointing quarter.  Book sales are not in trouble everywhere though, India's publishing industry is showing steady growth despite the decrease in global markets.  Amazon is attempting to break into the ebook market in China, but is facing several obstacles including the lack of available kindles for purchase and piracy issues.  Apple's ibookstore highlights self-published books, perhaps another sign of the changing print industry landscape.
7) The house subcommittee met to talk about preserving global internet freedom from government control.  On other internet news, AOL had surprisingly good 4th quarter revenues.  They have also re-branded their advertising.com group as AOL Networks, to emphasize the link with its parent company.
8) The Grammy awards took place on February 10th, setting the second largest record for social media interactions.  The awards led to an increase in album sales from the previous week, although the numbers are down from where they were at this time last year.  In other music news, Lady Gaga's tour has been cancelled due to a hip injury, and approximately 200 thousand tickets will have to be refunded.
9) Dell Inc. goes private in a $24 billion leveraged buyout, in an attempt to rework the company to provide a wide range of products for corporations.  In other buyout news, John Malone's Liberty Global acquired UK's Virgin Media, putting him in position to compete in the UK's pay TV market.
10) Some fun things to end with: Remember tamagotchi keychain pets?  Well now there's an app for that.  Currently only available for Android devices, it should be available for Apple in the near future.  For those fans of the Alamo Draft House in Austin, they announced plans to open a second location in Kalamazoo, Michigan.  And this week's newest internet sensation… Doing the Harlem Shake (and thinking about how to get the most out of it)