What Are You Missing? May 26 – June 9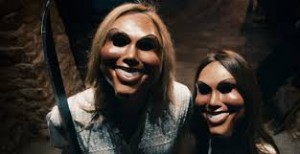 Ten (or more) media industry news items you might have missed recently.
1. Low-budget horror film The Purge is expected to come away with a $35 million opening weekend, more than ten times the film's production budget of $3 million. The Purge grossed $17 million on Friday and was #1 at the box office this weekend. Joss Whedon's Much Ado About Nothing opened strong as well, grossing more than any limited release since The Place Beyond the Pines.  Much Ado About Nothing is one of several recent films, including Noah Baumbach's Frances Ha and Alexander Payne's Nebraska, shot in black-and-white.
2. News reports this week have revealed that the U.S.'s National Security Agency has been data mining from major internet and social media companies, in addition to monitoring Verizon phone records of U.S. citizens. So far, nine media companies are alleged to have cooperated in the PRISM program: Microsoft, Yahoo, Google, Facebook, PalTalk, YouTube, Skype, AOL, and Apple. Many have denied having any knowledge of PRISM .
3. AT&T joins DirecTV, Time Warner Cable, Guggenheim Partners, Yahoo and a handful of other entities as potential bidders for ownership of Hulu. Reports suggest that AT&T may join with former News Corp. head Peter Chernin's Chernin Group to purchase the company together. Bids for Hulu have reportedly ranged from $500 million to $1 billion depending on stipulations regarding content deals with the present owners of the company, Disney/ABC and News Corp.
4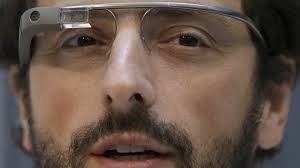 . A company named MiKandi produced the first pornographic app designed for Google Glass. Google responded by banning pornographic apps, defined by the company as "Glassware content that contains nudity, graphic sex acts or sexually explicit material." On a related note, fearing that the head-mounted display technology would enable cheating and card-counting, New Jersey casinos have banned the use of Google Glass. Somewhat ironically, use of Google Glass was also restricted from a recent Google shareholders meeting.
5. A new study by the Council for Research Excellence and financed by Nielsen reveals that online streaming services like Netflix and Hulu provide the majority of mobile television consumption on smartphones and tablets. Netflix and Hulu accounted for 64% of TV watched on smartphones and 54% on tablets, while broadcast and cable network's websites or online applications accounted for only 26% of mobile TV watching.
6. On June 6th, American film actress Esther Williams passed away at the age of 91 in Beverly Hills. Williams was a competitive swimmer who became a MGM contract star in the 1940s. According to The New York Times, Williams was one of the top 10 box-office Hollywood stars in 1949 and 1950. Her films at MGM often involved spectacular swimming sequences, many choreographed by Busby Berkeley.
7. At Cannes, Abdellatif Kechiche's Blue is the Warmest Color (La Vie d'Adele – chapitre 1 & 2) won the Palme D'Or by a unanimous vote from a jury headed by Steven Spielberg. Though critics have generally responded favorably to the film, some prominent voices have criticized the film's graphic sex scenes for reproducing, or being constructed according to, a hetero-normative male gaze. Manohla Dargis and Julie Maroh, author of the graphic novel on which the film is based, have both voiced opposition to the film's sexual representation of the lesbian couple.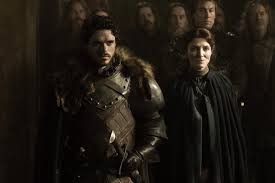 8. The penultimate episode of season 3 of Game of Thrones, "Rains of Castamere," shocked fans and resulted in a flurry of press about the episode's graphic violence. Popular news outlets weighed in on the episode as one of the most violent in TV history. Author George Martin explained his reasoning behind writing the "Red Wedding" chapter in interviews.
9. Amazon Studios announced that they would produce five original series available exclusively on Amazon Prime. These include, 'Alpha House,' a political satire created by Garry Trudeau, starring John Goodman, and 'Betas,' a comedy about "young entrepreneurs attempting to make it big in techland."
10. In Netflix-related news, the trailer for Netflix's newest original series, 'Orange is the New Black,' is now available online. The series, which is about a bourgeois Brooklyn woman's stint in a female prison, will debut on July 11 with all 13 episodes available to stream. Netflix also recently did not renew their licensing agreement with Viacom, leaving Netflix subscribers bereft of kid-friendly programs like 'Dora the Explorer' and 'Spongebob Squarepants.'  In response, Amazon struck a licensing deal with Viacom for Prime Instant Video. In addition to the kid-friendly fare, Amazon also plans to make available other Viacom titles like 'Workaholics' and MTV's 'Awkward' on Instant.