What Are You Missing? July 8 – July 21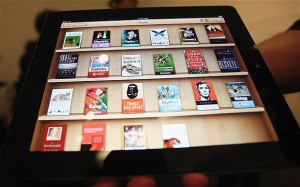 Ten (or more) media industry news items you might have missed recently.
1) Apple has lost an antitrust lawsuit brought by the Department of Justice in a ruling that found Apple to have colluded with five major book publishers in an effort to raise e-book prices. To summarize Apple's actions, they helped push the e-book publishing market from a "wholesale" model to an "agency" model, "where publishers set the price and Apple got a fixed percentage of the sale price." This was all part of Apple's attempts at undercutting Amazon, who have dominated the e-book sales, having once held 90% of the market. A hearing has been set for August 9 to discuss remedies/damages, but Apple says it is already planning an appeal.
2) Just what is happening at Hulu? After weeks of buyer speculation, with recent reports claiming a final group of four buyers (including DirecTV and Time Warner) were making moves to finalize a deal, the sale was called off entirely. The current owners, 21st Century Fox, NBCUniversal, and Disney, claimed the final offers didn't meet their expectations and have come to a unified strategy. However, reports claim the three owners are considered bringing in more partners, with Time Warner Cable being a potential front runner. Who knows what will happen, as Hulu has been placed on and taken off the auction block before.
3) Speaking of Time Warner, they have some bigger issues at hand as their deal with CBS for retransmission ended in June, and the #1 network is asking for a huge increase in fees. The behind-the-scenes negotiations have spilled out into public threats by CBS to pull the plug, using the threat of blackouts to pressure Time Warner into giving in, claiming in a new ad blitz that Time Warner is, "threatening to hold your favorite TV shows hostage and drop CBS." While currently nothing has been done, public outcry of blocking a free-to-broadcast channel could lead to FCC or Congressional action.
4) After recently deciding to cut ties with Warner Bros. after eight years, Legendary Pictures has come to a new distribution (and co-financing/marketing) deal with NBCUniversal. The new five-year deal will begin in 2014, following Legendary's focus on tentpole action films which they hope to leverage with Universal's theme parks and other cross-promotional opportunities.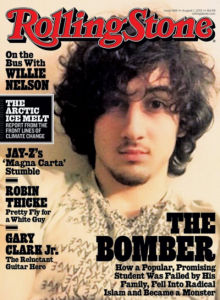 5) The announcement and reveal of Rolling Stone's August issue generated massive controversy, as the cover depicts alleged Boston Marathon Bombing suspect Dzhokhar Tsarnaev and has drawn comparisons to the similar style of framing as their celebrity-laden covers. The cover and the surrounding controversy has led to multiple retailers refusing to carry the issue including Kmart, CVS, Walgreens, Rite Aid and some 7-Eleven stores. The city of Boston has responded as well, with college bookstores taking varying degrees of bans/display and mayor Thomas Menino writing to Rolling Stone's publisher bemoaning the cover that "rewards a terrorist with celebrity treatment" rather than focus on the survivors.
6) Following last week's news of the departure of President of Interactive Entertainment Don Mattrick, Microsoft has now detailed a organizational realignment which sees Julie Larson-Green, formerly the head of Windows, becoming the head of a new entertainment-focused group that includes all hardware development, games, music, and video. This shift comes at a crucial time for Microsoft with the release of the XBox One later this year, stuttering Surface tablet sales, and the PR snafu of the new XBox policies and their subsequent reversal.
7) Following the lead of News Corp. and Time Warner, Tribune has announced plans to separate its publishing and broadcasting divisions that will see the Tribune Publishing Co. take control of its eight newspaper holdings, while Tribune Co. will retain the local TV stations, WGN America, and stakes in Food Network, digital and real estate assets. The spin off is meant to allow both companies to retain greater focus and tailor operational strategies to better suit their mediums. Some are wondering if this means a potential selling of either new company in the future, as Tribune is not publicly traded.
8) Although Google, Microsoft, Yahoo, AOL, and other advertising network managers recently unveiled a set of voluntary "best practices" to help fight copyright infringement, the Motion Picture Association of America (MPAA) does not think it is enough. The anti-piracy plan calls for the networks to respond to copyright holder complaints with a dedicated contact person. The ad network would then lead an investigation to decide whether to contact the site, deny ad placement, or simply remove the site from the network. MPAA chairman Chris Dodd claims this only addresses a small part of the problem while placing too much burden on the rights holders… like the people in the MPAA.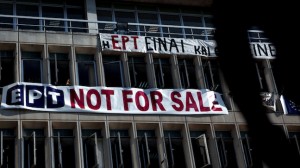 9) In a follow-up to reports a few weeks back regarding the shutting down and then reopening (a less-staffed) Greece public broadcasting station, the Greek government has now launched a new network, Greek Public Television (EDT), to take over for the Hellenic Broadcasting Corporation (ERT). ERT's staff is now opposing the new channel, demanding a re-opening of the original broadcaster.
10) Aereo has won again at the courts, as a U.S. appeals court has declined to rehear the case brought by major broadcasters like Disney's ABC and Comcast's NBC. The broadcasters claim Aereo (an online television start-up that retransmits over-the-air networks) infringes copyright, but courts refused to shut down Aereo at a hearing back in April. The larger cases (CBS Broadcasting Inc et al v. AEREO Inc and WNET et al v. AEREO Inc) are still being decided, but for now, Aereo will stay on the… online.