Enough Said? Beasts of the Southern Wild, SharkNado, and Extreme Weather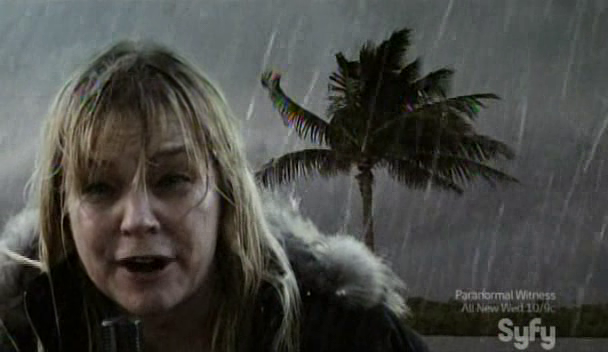 In this short post I'd like to juxtapose an unlikely pair of films in order to push harder at the taken-for-granted mythologies of extreme weather: reading acclaimed 2012 indie film Beasts of the Southern Wild ($1.8 million budget; 16-week shoot) alongside SyFy's widely-discussed (if hardly acclaimed) July 11 SharkNado ($1 million budget; three-week shoot) produces a unique opportunity to (temporarily) disregard distinctions of taste that would assign them to separate categories, while also calling attention to unexamined assumptions about appropriate affective responses to the recycling of familiar generic clichés in these vastly different texts. Ironically, although the art-house aura of Beasts marks it out for a more educated audience, the consciously trashy SharkNado acknowledges climate change as a cause of extreme weather, couched in a preposterous B-movie context. Yet both movies foster affective responses that allow us to discount the extreme weather that provides their central crises, using the catastrophe as a proving ground for paternal love.
Though Beasts features offensive, retrograde race, gender, and class politics, it has elicited deferential online discussions that rarely voice any critique (although bell hooks and some bloggers call out its flaws). Perhaps its poetic sheen, with lots of lens flares and handheld jiggling, has inoculated the film from political analysis, despite the fact that it portrays poor, rural, African American people speaking minstrel-show English, with lines like "they be talkin' in codes" explaining how the six-year-old protagonist can hear animals speak. Along with a few drunk, dirty, working-class whites, heroine Hushpuppy and her father Wink live in filth and disarray, yet the film proffers them as an idealized utopian community. Beasts trucks in the recirculation of all-too-familiar clichés about people of color and the working class: closer to nature ("we's who the earth's for," Hushpuppy tells us), working roots and shooting gators (Louisiana—exotic!), fiercely loyal, and explosively violent. Wink's open-handed slap knocks Hushpuppy to the ground, yet because he later expresses his love for her on his deathbed, many viewers forgive his abusiveness.

Hushpuppy narrates in voiceover the tumultuous period in her life when Wink falls ill and a hurricane floods their rural community, The Bathtub, outside the south Louisiana levees. But the post-Katrina context in Beasts is submerged in the miasma of magical realism, which mystifies the extreme weather events in the film. We see many Bathtub denizens evacuating before the storm, but Hushpuppy and drunk Wink hunker down to ride it out. The threat to the Bathtub is ascribed vaguely to climate change, as Hushpuppy's teacher explains: "the fabric of the universe is coming unraveled" which means "the ice caps gonna melt, water's gonna rise, and everything south of the levee is going under." Waters rise, not due to any human causation, but a mystical rupture in the universe. Redeemed father Wink watches approvingly as Hushpuppy faces down prehistoric aurochs, loosed by the melting ice.
Given this mystification of climate change and environmental degradation through noble savage primitivism, the movie is astonishingly popular. The Beasts Facebook page has over 76,000 likes, with posts touting a live performance of the film's score in Brooklyn's Prospect Park and wishing readers "Happy Earth Day from the Bathtub!" The movie has inspired a Twitter hashtag #BEASTit, mainly used as encouragement in sporting and racing events; its @BeastsTheMovie twitter handle has over 3600 followers. On the official Beasts website, we can read about its four Oscar nominations and see animations of review snippets: A.O. Scott's "a blast of sheer, improbable joy," Bryan Alexander's "spellbinding," and Manohla Dargis's "hauntingly beautiful." Along the sidebar scrolls a procession of tweets, mostly expressing fans' hyperbolic praise: "this movie has inspired me and changed my life" says jessicamartinez.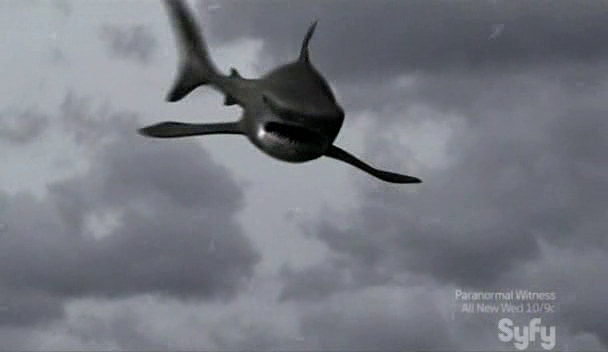 Unlike Beasts, nobody sees SharkNado as life-changing. Likewise, it cannot be mistaken for an art film—it positions itself consciously in the tradition of B-movies, in a line of SyFy made-for-basic-cable schlockfests such as SharkTopus and Chupacabra vs. The Alamo. Special effects hearken back to Bride of the Monster's Bela Lugosi wrestling a plastic octopus, the tornadoes are CGI, with scripting and acting to match—but SharkNado's genius lies in catering to fans of B-movies (tagline: Enough said.) Such fans (and others, presumably) went online en masse via Twitter during the premiere broadcast, peaking at 5000 #SharkNado tweets per minute, which Twitter ranks among the biggest trend surges in its history. Although video on demand is touted as the wave of the future, the simultaneity of watching a show as it airs along with millions of other viewers remains a strong component of viewer pleasure.
I'm not so sure about the science in this movie you guys. #SharkNado

— Wil Wheaton (@wilw) July 12, 2013
Wil Wheaton's (@wilw) popular tweet, "I'm not so sure about the science in this movie you guys. #SharkNado,"  encapsulates the sarcastic, Mystery Science 3000 tone of the TweetNado. Unlike the storm in Beasts, which hazily alludes to Katrina, the extreme weather event in SharkNado is never credible. Nevertheless, it ably conforms to weather disaster movie conventions such as shots of bending palm trees and driving rain, and the reconstituted family unit at the end: hero-dad Fin gets back together with his ex-wife after rescuing her and their daughter along with lots of other people (although his ex's husband is conveniently eaten). We even get the added pleasure of seeing the reporter eaten by a wind-propelled shark. Before she dies, we learn that sharks from the Gulf of Mexico have migrated into the unusually warm Pacific, where Hurricane David is now driving them up the California coast and "experts are saying global warming is the reason for this unprecedented event."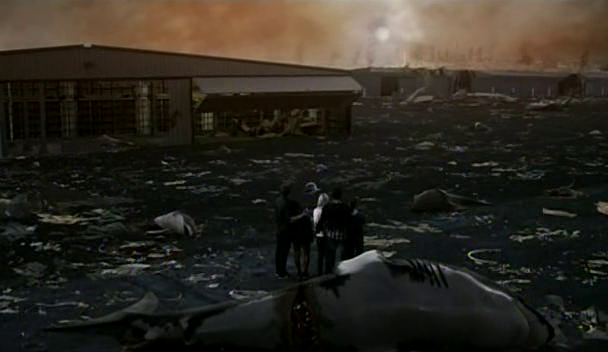 SharkNado's knowing nods to the pleasures of bad movies, as well as its many allusions to Jaws and other classics, suggest a target audience of savvy, sophisticated viewers, a group that may overlap with Beasts's demographic. But the affect SharkNado generates is less serious, less misty-eyed, and dedicated to the fun of hurling ridicule at a B-movie. With its spoofing tone, SharkNado produces a sharper, more critical mode of viewing than the art film, though it doesn't pretend to Beasts's intellectual depths. Both fantastical films employ extreme weather as a backdrop for adventure and heroism, including rejuvenating the father as the patriarch of the family; both the derision heaped on SharkNado and the precious sentimentality of Beasts operate to sideline any engagement with extreme weather beyond a staging ground for cliché.