What Are You Missing? Aug 19 – Sept 1
Ten (or more) media industry news items you might have missed recently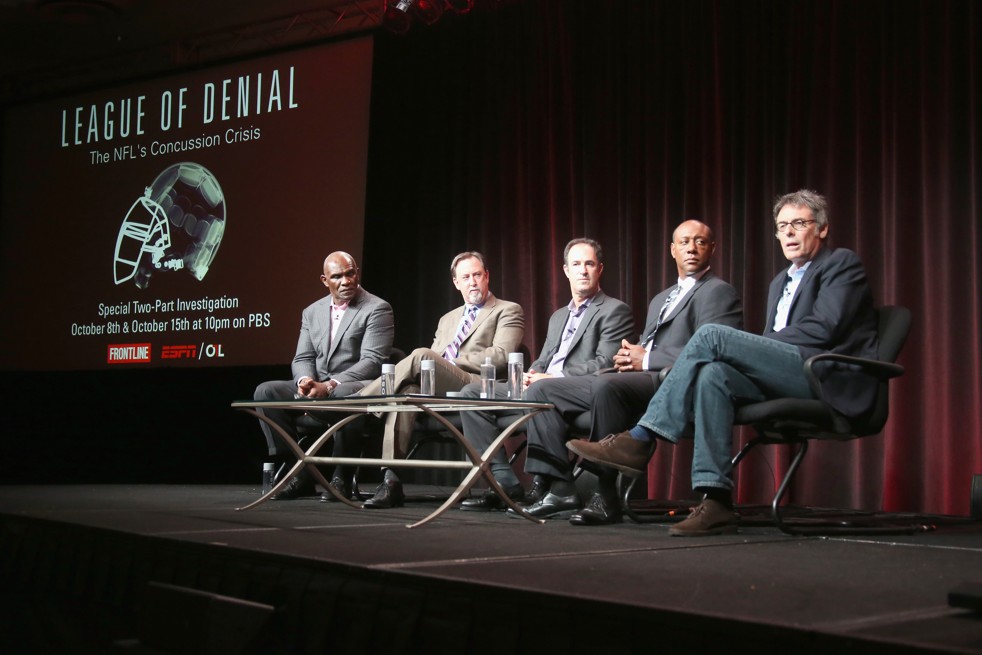 1) The NFL season kicks off this week, but the organization has been in the news for less-positive reasons as of late. First, ESPN cut ties on an upcoming collaboration with PBS' Frontline for a special investigating concussions ("League of Denial: The NFL's Concussion Crisis") after allegedly bowing to pressure from the NFL, an accusation ESPN denies. The special was meant to include ESPN images and logos in a co-branded production. While it is not clear exactly why ESPN pulled out, though ESPN president John Skipper claims his viewing of a promotional trailer that appeared "sensational" made him turn sour on the deal. PBS plans to move forward with the special, condensing the two-part series into a single broadcast backed by a massive media blitz. While the NFL can deny involvement in ESPN's decision, they cannot deny the recent $765 million settlement to thousands of former players over long-lasting injuries (including Alzheimer's, dementia, and encephalopathy) caused by concussions. The agreement avoids the hassle of addressing all the individual claims, but may set a wide-reaching precedent for future lawsuits against them or in other sports.
2) Turning to what I'm calling the "Story of the Summer," Time Warner and CBS are still fighting over retransmission fees, with the CBS blackout in three major markets lasting over a month hurting consumer perception of both brands. In the meantime, CBS has extended its deal with Verizon's FiOS, with CBS CEO Les Moonves claiming Time Warner Cable has been offered and rejected a similar deal. There was a brief détente when Time Warner agreed to suspend the blackout in New York City for the airing of two high-profile political debates, making this the biggest news a comptroller debate has ever made (Thanks, Spitzer!). Both sides have taken strides to curry favor, with Time Warner offering a free preview of the Tennis Channel during the U.S. Open as well as offering free antennas, as well as providing a $20 credit through Best Buy to buy their own. CBS, on the other hand, has begun airing ads in the three major markets featuring NFL stars Peyton and Eli Manning emphasizing the lack of NFL coverage should the blackout continue. And if you are wondering what the FCC is doing, they have finally stepped up to help end the dispute in a limited capacity.
3) From the "Story of the Summer" to the unofficial "Song of the Summer" (though I give it to Daft Punk if only for the Stephen Colbert clip), Robin Thicke's "Blurred Lines" has come under attack from the estate of Marvin Gaye over the song's similarities to "Got to Give it Up" and Funkadelic's "Sexy Ways," leading the song's producers (Thicke, Pharrell, and T.I.) to file a pre-emptive lawsuit. Thicke's side offered a six-figure settlement, which Gaye's family allegedly declined. You can judge for yourself, with this YouTube mashup featuring a guy's cat playing with fish:
4) Speaking of YouTube and copyright infringement, Lawrence Lessig has filed a lawsuit against Liberation Music Pty Ltd after a video of a lecture of his featuring a set of clips to the song "Lisztomania" by Phoenix was taken down from YouTube with the claim it violated Viacom's license. The founder of Creative Commons is now fighting for the very thing his organization strives for: more open creative uses of licensed content.
5) Ok, one more music-based lawsuit. Satellite radio powerhouse SiriusXM is being sued for compensatory damages by SoundExchange (a nonprofit music royalty collector), alleging SiriusXM has been underpaying copyright owners, especially those from pre-1972 recordings. The suit claims between $50 million and $100 million in back payments. In a hilarious quote from SoundExchange's attorney, he states, "This is serious. Pardon the pun."
6) Another large lawsuit just ended, with the MPAA winning its copyright infringement case against cyberlocker Hotfile, a site that allows for the uploading, storing, and then downloading by other parties of copyrighted material. This looks to be a landmark case, as it is the first time a US court has held a cyberlocker like this accountable for copyright infringement.
7) In an update on the Fox Searchlight/intern lawsuit from a few months back, in which interns on the film Black Swan filed a class action suit for fair labor, Fox Searchlight has won the next battle, with the judge granting a limit on the time period others can join the suit, limiting the scale Fox will have to deal with and possibly pay/settle.
8) One last lawsuit, I swear. In this one the newly launched Al-Jazeera America is suing AT&T for not carrying the network for its U-Verse subscribers. Al-Jazeera America is claiming AT&T wrongfully terminated an existing contract that existed prior to Al-Jazeera's purchase of Current TV possibly for religious reasons, with the high number of U-Verse subscribers in conservatives states in the South.
Because it is a slow news time, here are two silly stories to lighten the mood as summer unfortunately comes to an end.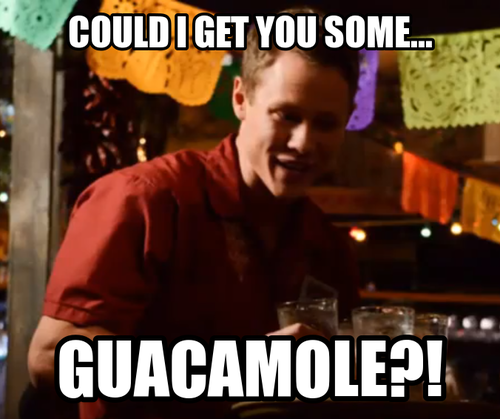 9) Hopefully you have been following Jason Mittell's weekly feature here on Antenna, Breaking Bad Breakdown. If so, you'd be happy to hear that after last week's episode, the Mexican restaurant featured prominently in one scene (Garduno's Dip) reports a surge in orders for table-side guacamole (It's made in front of you!), due in no doubt to the server in the episode's insistence upon its deliciousness.
10) In an update to our last edition's story of Michael Jackson's glove, which the US is currently suing for against the son of the dictator of Equitorial Guinea, I am pleased to report that while the case is far from over, the US will get to retain the glove during the trials proceedings. U.S.A! U.S.A! U.S.A!