Fall Premieres 2013: Fox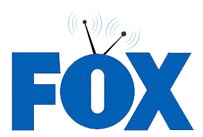 A year after losing their 18-49 demographic crown to CBS in a rather ignominious defeat given the Eye network's reputation for skewing old, Fox finds itself picking up the pieces. Its new lineup finds them mostly putting pieces back in the same place: the Tuesday comedy block remains its top priority (even if Dads suggests otherwise), it continues to rely on the weak X Factor to sustain the network until the fading American Idol returns in January, and its two new drama series for the fall see the network testing the continued viability of genre series as Fringe leaves the air and we celebrate the 20th anniversary of The X-Files. Whether the ratings are out there alongside the truth, however, remains to be seen.
Almost Human [Premiered 11/17/2013]
Karl Urban stars as John Kennex, a no-nonsense cop in a future where every cop is paired with an android partner. Re-entering the force after a personal tragedy, he's paired with Dorian (Michael Ealy), a rejected android model whose emotional capacities are heightened. They form an uneasy partnership to confront a corrupt world, one case at a time.
Kit Hughes [University of Wisconsin-Madison]
This is a show that wants its viewers to ask, "ah, but which one of them is 'almost human'?"
I have other questions.
Why should we care about anything in this future, which seems to be populated only by abusive cops, robots with weird cheekbones, and crime/"the syndicate"?

Is it because there are allegedly some good noodles places and that one pale, creepy science guy who's in every procedural (you know, to shore up the masculinity of the protagonist) still listens to Depeche Mode?
How do we distinguish allusion from cliché writing?

Fake epithets ("synthetics") and underground medicine ("Recollectionists"); seriously?
Is AH's characterization of its villains lazier for ripping off the masks in V for Vendetta or for simply calling them "the syndicate"?
Why can't people leave Blade Runner alone?
Could this show actually have something interesting to say about the monstrosity of bureaucratic records-keeping systems, data collection, and the politics of access?

Could it move past its gleeful focus on surveillance?
Why was their evidence locker so bright? Doesn't the future care about preservation storage conditions?
Will any show ever recapture the delightful chemistry of Perfect Strangers?
Jenna Stoeber [University of Wisconsin-Madison]
A set up so classic it seems like something from a satire; technology/crime/drugs are out of control. John (Karl Urban), a renegade human police officer with a mysteriously disappeared ex-girlfriend, memory problems, a pill addiction, and a synthetic leg, loses his partner in a tragic-heroic accident. The majority of the episode takes place post-recovery, when he is partnered up with Dorian (Michael Ealy), an emotional, buggy android. The set-up is a classic buddy-cop odd-couple formula.
Like much cyberpunk media, it features a vaguely pan-Asian design-skin that looks like it was ripped from Blade Runner. The morality and characters are pure I, Robot, and there's even a dash of the Saw franchise mixed in for flavor; The whole episode has a cinematic feel to it, perhaps due to the high production value and well executed design. And yet, there's something distinctly uncomfortable with watching Urban rampage through the episode, alternatively harassing and assaulting people, and being generally unbearably unpleasant. I suppose his aggressive interactions with Ealy are meant to be read as social commentary, but lack the follow through to be anything other than bizarrely offensive. Luckily, after roughly 20 minutes of being partners, they bond over synthetic body parts, and, gee, discrimination is solved!
Brooklyn Nine-Nine [Premiere 09/17/2013]
A workplace comedy that happens to be set at a police station, Andy Samberg stars as a typically immature—for Samberg—detective, Jake Peralta, whose ecosystem is threatened by the presence of new chief Ray Holt, played by Andre Braugher. Surrounded by supporting players not dissimilar to those found on co-creator Mike Schur's Parks and Recreation, including Melissa Fumero's eager detective who looks to Holt as a mentor figure, the two cops must balance their respective career goals with the new comic situation in front of them.
Alyx Vesey [University of Wisconsin-Madison]
Brooklyn Nine-Nine brings law enforcement back to the workplace sitcom. But it's also a comment on the buddy cop genre. Molly Eichel signposted the Beastie Boys' "Sabotage" video. I'd add The Heat, which referenced Lethal Weapon to foreground women's professional friendships. This parallels Andy Samberg's roast of James Franco, which mocked the "tradition" of capitulating to racist, sexist, and homophobic insult humor. Jake Peralta riffs on an archetype, trading Martin Riggs' self-destruction for arrested development.
What is most promising about the pilot's commentary on heteromasculinity is its pervasiveness. Take Andre Braugher's authoritative performance as Ray Holt, precinct 99's new no-nonsense commanding officer. Toward the end of the pilot, Holt reveals that it took so long to become captain because the NYPD was uncomfortable with his homosexuality. I like Melissa Fumero as Detective Amy Santiago, a focused, unsentimental woman who won't back down from a challenge, even if she's dousing sandwiches in hot sauce. I appreciated the wink to Cagney and Lacey, after whom Sergeant Terry Jeffords (Terry Crews) named his daughters. I'm also intrigued by the tentative connection between detective Rose Diaz (Stephanie Beatriz), detective Charles Boyle (Joe Lo Truglio) and administrator Gina Linetti (Chelsea Peretti), as I'd like to see gifted physical comedian Lo Truglio (the muffin scene!) play romance.
Some jokes rubbed me the wrong way. Peralta and Santiago compete to see who can arrest more people because filtering citizens through the prison industrial complex is hilarious? The Disco Strangler brandished a yo-yo, ha? But the runner of older women going about their day while the team nabs criminals tickled me. I'll take another coffee break with this crew.
Evan Elkins [University of Wisconsin-Madison]
Newsradio remains the gold standard against which I judge all ensemble television comedies. This is patently unfair, but it's how my brain works. To my mind, the flawless cast (yes, even Joe Rogan. But seriously, take another look at that Newsradio cast) and ingenious, multi-cam-meets-Jacques-Tati staging still haven't been matched. There are other contenders, some of which can be traced back through the lineage of Brooklyn Nine-Nine co-creator Michael Schur, but it's Newsradio that, above all others, shows me the heights that the ensemble comedy genre can reach.
One episode in, Brooklyn Nine-Nine doesn't wither under my harsh, Newsradio-comparing gaze as much as most programs do. In fact, it might be the funniest cop-comedy pilot since Poochinski. While it's nothing special formally—it sticks to a now-familiar, unremarkable single-cam format, in part to half-heartedly invoke the look of a cop drama when it needs to—the cast is pretty terrific. In particular, I'm always happy to encounter Jo Lo Truglio, who can play a middle-aged sad sack better than anyone at this point (though I imagine his character's quirks will be significantly less weird than they wound up being in the second season of Burning Love.)
Anyway, once it finds its footing—and it's already quite a bit further along than most comedy pilots—it could contribute to a pretty solid Fox Tuesday night lineup. Just pretend Dads doesn't exist.
Jennifer Smith [Independent Scholar]
"The only puzzle he hasn't solved is how to grow up." This description of protagonist Jake Peralta (at the conclusion of an awkwardly expository list of character summaries delivered by the squad's captain early in the pilot) perfectly summarizes the central problem with Brooklyn Nine-Nine: Andy Samberg's man-child persona. In a cast as diverse as this one, the central focus on one of the only straight white men – and a petulant, obnoxious one at that – is disappointing, if sadly unsurprising.
Creator Michael Schur's Parks and Recreation works so well because Leslie Knope, overwhelming as she may sometimes be, is both inherently likable and unique in the current television landscape. But here, in a world (a police precinct) where the stakes are high and the supporting cast is full of complex, interesting individuals, the focus rests on the same irritating, immature, sexually-harassing schlub found at the center of any Chuck Lorre sitcom.
I'd love to keep watching for the sake of the other characters, especially the brilliant Andre Braugher's older, gay, black police captain (the polar opposite of a stock character). But unless Peralta quickly solves the aforementioned puzzle, I'm not sure how long I can stick around.
Anne Gilbert [Rutgers University]
Brooklyn Nine-Nine has a lot going for it from the start – the writers crib effectively from police procedurals to shorthand all the crime solving, the cast has an easy sense of camaraderie, and Andre Braugher's knowing, poker-faced delivery is comedy gold. But before I can get on board, the show needs to get to know its tone; the pilot is balancing in a no man's land between "quirky" and "downright absurd."
There will be inevitable comparisons to Scrubs, which juggled a similar serious content/wacky delivery approach, but Brooklyn Nine-Nine hasn't yet made the commitment to a similar level of weird. Instead, it has a pervasive wry and offbeat tone that genuinely works, but gets thrown off-kilter with, for instance, the flashback of the Disco Strangler going after a victim with a blinking yo-yo, or Samberg's Detective Peralta sporting a garish Speedo swimsuit in an attempt to prove a point – or, honestly, every attempt to tell me, again and again, that Peralta is actually meant to be a good detective.
As of now, it's a fun show that, if it is able to find its feet and develop its characters, could eventually be really funny.
~ ~ ~
Sleepy Hollow [Premiered 09/16/2013]
A time-traveling Ichabod Crane (Tom Mison) wakes up in modern day Sleepy Hollow to discover his nemesis the Headless Horseman is still wreaking havoc; he also informs the Sheriff's deputy who discovers him (Nicole Beharie) that the Headless Horseman is actually one of the Four Horsemen of the Apocalypse, Death. Death also has a machine gun. And he wants his head back. Thus begins a journey into a mythology rife with presidential bibles, witches, and fated connections between an odd-couple male/female pairing from the minds of Phillip Iscove and producers Alex Kurtzman, Roberto Orci, and director Len Wiseman.
William Proctor [University of Sunderland]
The synopsis of Sleepy Hollow sounds deliciously absurd: take the principle character of the Washington Irving novel, Ichabod Crane, and his nemesis, the Headless Horseman, throw in a dose of temporal mayhem and, like other contemporary myth translations, bring it kicking and screaming – and slicing – into the 21st century. The pilot episode begins to develop the show's mythos and world-building with economy and panache. There is plenty of potential here and, despite the derivative nature of the narrative – it could be a season-long arc of Supernatural, for instance – the chemistry between protagonists Ichabod and his cop side-kick is satisfying enough to warrant interest. One gets the feeling that the writers have their tongue firmly rooted in their cheek and set out to have fun. Clancy Brown, who played the Kurgan in 1980s cult classic Highlander with demonic delight, provides a cameo and is summarily decapitated early in the episode – the irony of which will not be lost on avid connoisseurs of pop culture and fans of Highlander (remember the tag-line and accompanying Queen song? 'Don't lose your head'). Some of the humour is in bad taste (asking a black police officer if she is 'emancipated from slavery' misses the mark somewhat), but the overall tone of the show is breezy and full of joie de vivre, a palliative to the sombre atmosphere of this post-Dark Knight world.
Taylor Cole Miller [University of Wisconsin-Madison]
Last week before class, I showed my students some trailers for fall premieres, among them FOX's Sleepy Hollow. While I introduced the title, a few scooted up in their seats, excitedly anticipating what might've been Downton Abbey meets American Horror Story–a period scare-piece to relish in the ever-earlier, ever-colder Wisconsin darkness. After a few scenes, though, most lost interest, preferring instead to relish their last few minutes of cellular freedom. If a 1790s Sleepy Hollow was too boring for Hollywood, a 2013 "modern-day retelling" with guns was too boring for them–and for me, too.
I hesitate to be so cynical, especially because Sleepy Hollow is really more like the homely lovechild of two very capable parents: The X Files and Hocus Pocus. Perhaps I'd be quick to forgive, then, because I really want to love it. But the pilot is burdened by the weight of a new mythology that it data-dumps on us while confronting its ancient protagonist with his "enlightened" racism ("Nay, I do not support slavery!"), baffling technology, a gun-wielding redcoat, and a George-Washington Jesus.
But ultimately, I AM pessimistic. The pilot isn't even fully invested in itself–the humor is as tentative as the horror. I'll be unlikely to follow Sleepy Hollow as it stomps around searching for purpose–sometimes for humor, sometimes for pity–not all together unlike its infamous headless horseman himself.
C. Lee Harrington [Miami University]
Me likey! With "Sympathy for the Devil" and two beheadings in the first ten minutes, count me in. I don't remember enough about the original story to be bothered by inconsistencies so this was pure fun: respectable acting, nice atmospheric touches, acceptable evocation of the supernatural (excepting the horse's eyes, whaaat?), packed full of backstory, a bit of humor, and pretty much what a premiere should be.
I didn't much go for the romantic subtext between Abby and Ichabod given everything the characters had gone through but I understand the point from a production perspective. And I didn't much go for Ichabod's ease with finding himself in the 21st century: he never asks what year it is, is more bemused over a car's power windows than freaked out that something like cars even exist, and finds the trappings of mass commercial culture only mildly interesting.
The premiere sets up interesting questions for the series as a whole: What does Andy know and how does he know it? For that matter, what did George Washington know and how did he know it? Who all is part of the coven? What's with that bird?  I'll definitely watch next week.
Jenna Stoeber (University of Wisconsin – Madison)
The series premiere of Sleepy Hollow starts out with a rough recounting of Washington Irving's famous story; it has to start this way, otherwise the audience would spend the rest of the episode struggling to connect the premise of the show with the legend. The plot seems to be taking a something-for-everyone approach, offering up magic, historical fantasy, biblical prophecy, hints of an Illuminati conspiracy theory, and a guest appearance by George Washington. However, this is a minor complaint. Aside from the scattershot of plot threads and the heaps of exposition, very little about the episode feels like a premiere – in a good way. The story doesn't dwell on the mundane aspects of the urban fantasy genre, namely the laborious magic-is-real coping that often drags down such shows. The writing is clever and entertaining, and the plot moves along at a brisk pace. Nicole Beharie, playing lieutenant Abbie Mills, performs her role like she's been doing it for years, and the interactions between her and Tom Mison, playing Ichabod Crane, are captivating. The episode wasn't without cheesiness – the image of the headless horseman with a bandolier and a shotgun is certainly a wake-up call – but the absurdity is grounded in Beharie's exceptional performance. I look forward to seeing which plot threads they pick up in next week's episode.
MasterChef Junior [Premiered 09/27/2013]
In this spinoff, Chef Gordon Ramsay invites us to remember American Juniors with a pint-size take on his successful MasterChef series, toning down the vindictive to walk talented young chefs through the competition.
R. Colin Tait [Texas Christian University]
With Friday's release of his sixth show for the FOX network, super-chef Gordon Ramsay scores a homerun with the junior version of MasterChef. By tweaking the formula so that restaurateur Joe Bastianich and celebrity chef Gordon Eliot can praise, rather than cut down, the contestants, the creative team has created a rarity on TV – a reality show that concentrates on celebrating and supporting its competitors, rather than berating them for their lack of talent. Of course, it helps that these contestants are adorable and precocious children.
By focusing on children rather than adults, the show stacks the equation for audiences too, making it nearly impossible not to root for them, especially when they collapse into tears of joy or sadness, as they often do. These would-be chefs also bring out the soft side in the normally abrasive hosts, who are not only on their best behavior here, but whose personas actually seem charming in comparison to the adult version of the show. This is especially true of Ramsay and co-host Bastianich, whose sunny dispositions are a welcome change.
My only complaint is that these would-be-amateurs seem to come exclusively from society's upper crust and come complete with refined palettes of the cultural elite. But, otherwise, this show is guaranteed to please parents and their children alike.
Karen Petruska [University of California – Santa Barbara]
The main reasons to watch MasterChef—both the grown-up version and the new tiny human spinoff featuring kids 8-13 years old—are the charming and charismatic chef judges (fathers all), from Gordon Ramsay of Hell's Kitchen fame, Graham Elliot as the "nice" judge, and my personal favorite culinary crush, Joe Bastianich, know for his steely stare and for smelling food before tasting it. While this version of the program sticks closely to the tested formula established by the adult version, the series nevertheless continues to find success in mining for food-oriented tension. It also features some pretty cute kids who reveal a remarkable level of self-possession and self-confidence.
They prepare dishes from French macaroons to homemade pasta, and the judges agree that every single dish is very good, even though a few kids receive gentle critiques about dry shortcake or overcooked pasta. Ramsay is best known for his cursing, but what he really does well (especially on Hell's Kitchen) is teach. So far it seems we won't get contestant cattiness, always an element of the adult version, but I will be interested to see if the kids form friendships and if the program lets us see them suffer inevitable disappointment (their parents, off on the sidelines, never speak but are there to offer a hug for those who do not advance). If the program maintains its current tone of constant, consistent inspiration for the love of food, it is something I'd encourage my own nieces to watch. Maybe they'll be inspired, too.