Is Orange the New Television?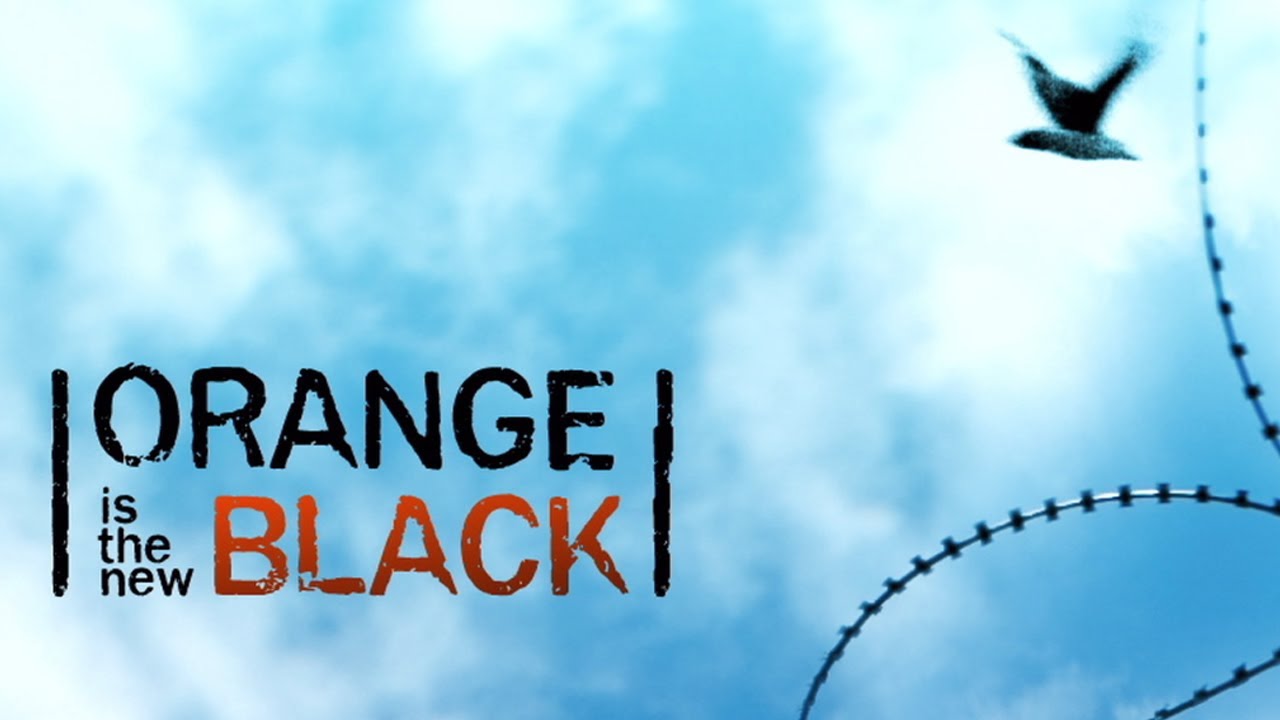 In The Television Will Be Revolutionized, Amanda Lotz argues that in the transition from the network to the post-network era, "the increasing multiplicity of ways of paying for and circulating programs have substantially expanded the range of programming that can be produced within the dictates of a commercial media system" (p. 149). Lotz asserts that new possibilities for distribution, like VOD, DVRs, and the Internet, will diversify television programming from scheduling to target audience to content. Netflix's recent foray into original programming is a prime example of the changes Lotz discusses. Netflix—which has over 40 million global users, about 10 million more than HBO—claims primarily to be producing original programming to retain viewers, but its recent groundbreaking nod from the Academy of Television Arts & Sciences, which nominated House of Cards in nine Emmy categories, suggests that Netflix is in fact telling new kinds of television stories.
Netflix's July 2013 release of Jenji Kohan's Orange Is the New Black is representative of the innovations in content made possible by independent distribution. There is little public information about why Showtime, home to Kohan's Weeds, passed on Orange, but Kohan has discussed enthusiasm for the freedom working with Netflix gave her:
"the greatest thing about going to Netflix was that I pitched it in the room, and they ordered 13 episodes without a pilot. … That is every showrunner's dream, to just 'go to series' and have that faith put in your work. … They were new, they were streamlined, they were lovely, they were enthusiastic about it. And I love being on the new frontier."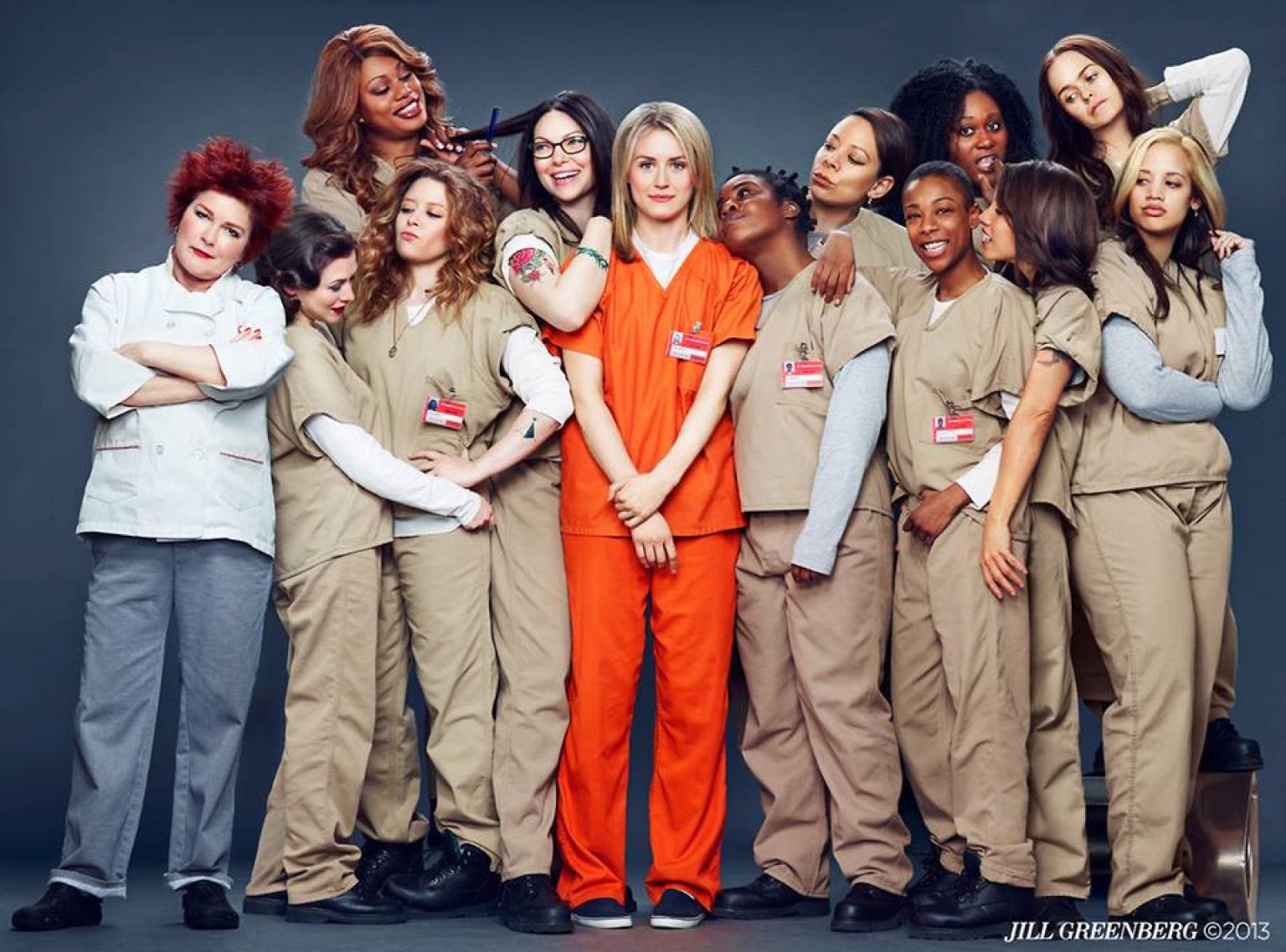 One of the freedoms Kohan has enjoyed is writing a complex story about women for a diverse female ensemble cast. The complexity of Orange's three-dimensional characters has been both praised for "exhibit[ing] the sort of real talk about race, gender, and identity usually limited to college seminars" and critiqued for repeating familiar stereotypes of race and class. Although many critics agree that the series is "a showcase for a large group of black and Latino actresses who for the most part have not had regular roles in series before this," it is Orange's representations of gender and sexuality diversity that have brought it nearly unanimous praise. The New Yorker, for instance, proclaimed, "There are more lesbians here—butch and femme and of every ethnicity—than in any other series on television." The show also blurs the lines between lesbian and straight with characters like Piper Chapman, who finds herself caught between her former lover (a woman) and her fiancé (a man), and Lorna Morello, a "temporary lesbian" who has sex with Nicky Nichols until she feels it is a violation of her commitment to her male fiancé. But by far, the most interesting, compelling, and groundbreaking character on Orange is the prison's hairdresser, Sophia Burset, who, in addition to being an inmate, is African American and transgender.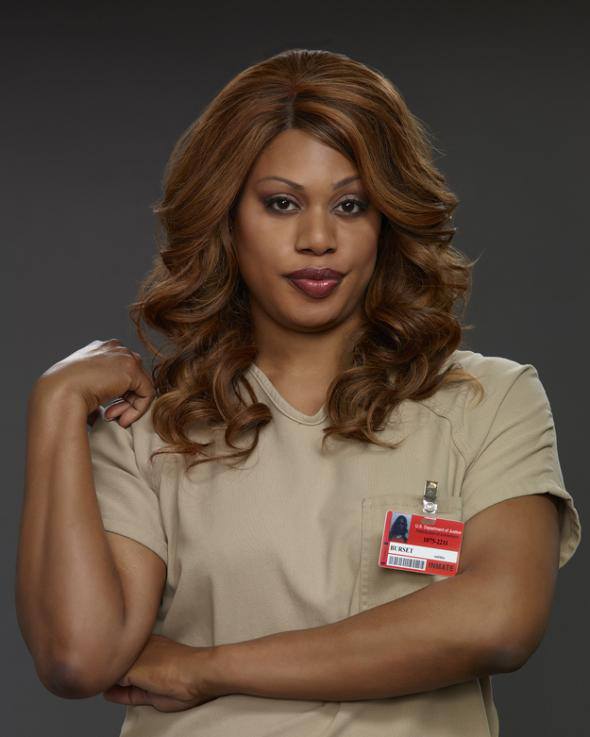 Laverne Cox, also a transgender woman, plays Sophia, and her presence in Orange marks the first time in history that an African American trans woman has held a substantive role on television. And unlike the two-dimensional and stereotypical transgender characters who came before Sophia—like Dirty Sexy Money's Carmelita Rainer, a mistress whose life ends tragically, and Nip/Tuck's Ava Moore, a sexual predator who transitioned to woo a love interest—Sophia's character is a thoughtful portrayal of transition and transgender identity. Laverne Cox told Time, "There's a lot of the same trans stories being repeated over and over again. Orange breaks that in a lot of wonderful ways."
Though she does not have an abundance of screen time in each episode, we learn a lot about Sophia's life in season one, much of it in an episode-long showcase on her history, her transition (Cox's real-life twin brother plays Sophia pre-transition), and the credit card fraud that landed her in prison. We also meet her wife and son, which allows the show to explore the complexities of transitioning in midlife. But Sophia's most compelling storyline involves her struggle to receive her hormone pills in prison after a budget cut takes them away (they are eventually restored). Through it all, Orange portrays Sophia as a transgender woman who made some bad choices, but who refuses to be a victim or a stereotype—she is a loving spouse, parent, friend, confidant, and hairdresser extraordinaire.
With its multifaceted portrayals of women, gender, and sexuality, it is easy to see why Orange is being hailed as Netflix's best program—even better than Emmy-nominated House of Cards. And when you look at the new fall offerings from the broadcast and cable networks, Orange looks downright avant-garde. In many ways it is disappointing that Orange seems so extraordinary in 2013, but as Bitch Flicks argues, "It is still revolutionary and fresh merely for there to be a show mostly about women, much less one like OitNB that does its best to reflect womanhood as anything but monolithic and directly addresses race, class and sexuality." While it is not possible to know the number of viewers who have viewed Orange, the buzz the show has generated says something about our culture's readiness for complex, sexually diverse female characters. Hopefully its success will convince television producers and networks to be ready, too.