Les Brown: Thinking Inside the Box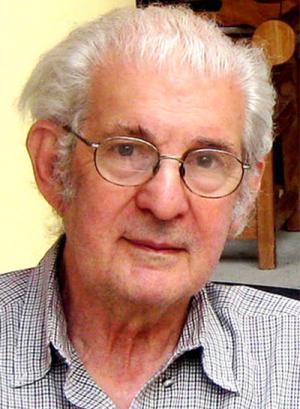 By the time Les Brown published his first Encyclopedia of Television in 1978, he was already worthy of an entry of his own.
Brown, who died Nov. 4 at the age of 84, was still an editor at Variety, the show business daily, when he published Televi$ion: The Business Behind the Box in 1971. Coverage of TV at that time was largely a matter of day-after reviews, programming announcements and celebrity puff pieces. Television was treated as something magical and mysterious, as if those "free" programs just appeared out of thin air like electronic manna.
Expanding on his nearly two decades covering radio and TV for the trade publication, Brown lifted the veil on network television, using a watershed year in the life of CBS's programming division to illuminate the scheduling chess game and the astounding amounts of money involved.
"The business of television," Brown wrote, "is to deliver audiences to advertisers."
The observation may seem obvious today, but at the time the notion that programs weren't television's products but rather its lures, was a revelation to the millions watching the "big three" networks every day.
Along with Horace Newcomb's 1974 TV: The Most Popular Art, which dared to take entertainment programming seriously, The Business Behind the Box became an inspiration and essential guide for a new generation of television critics and reporters that asked tougher questions about the medium's impact and social responsibility.
Brown's encyclopedias provided succinct, clear explanations of the networks' histories, key players, technical terms and slang, and became a crucial reference for reporters covering the TV beat, for scholars and for any couch potato who was curious about how and why the television industry worked as it did.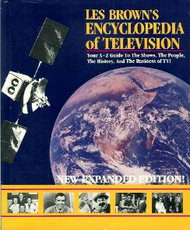 Ron Simon, a curator at the Paley Center for Media in New York, called Brown a pioneering television scholar.
"The several editions of his Encyclopedia of Television were essential reading to understand the sweep of media history," Simon said. "His Channels magazine charted the impact of the cable revolution, showing all the forces at work creating a new type of TV. Les Brown, as well as any media historian, documented all the forces at work that resulted in our TV programming: creative, business, and regulatory. He shared his wisdom at many conferences around the world, especially the Paley Center."
In 1982, Brown launched the magazine Channels of Communication (later just Channels). Unlike TV Guide, which served mainly as a program guide, and Broadcasting, which was more concerned with hirings, firings and bottom lines, Channels took an analytical approach to broadcast television's strategies, trends, profitability and ethics.
Brown served as a Peabody Awards board member from 1982 to 1988. Newcomb, whose board tenure overlapped Brown's by a year, recalled that he "made everyone think twice — or more — about their judgments of the media, and Peabody was strengthened by his own strong arguments."
Newcomb, who retired last summer as Peabody director, also called Brown "a giant among television commentators in the formative years of the medium.  He was a fierce critic in the best sense of the term, always concerned with what television meant for the society at large."
In later years, Brown taught at Yale, Columbia and Fordham universities. But his lasting legacy is the approach to reporting and critiquing television that his books exemplified.
As Variety co-editor-in-chief Cynthia Littleton tweeted upon hearing of Brown's passing, Televi$ion: The Business Behind the Box "remains required reading."