Accessing Beyoncé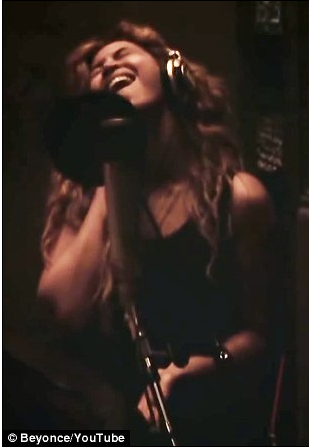 "Why does music have to be the center of the thing? What can't lifestyle be the center and music be part of the presentation?"
Brian Eno raised these questions in an interview for Time-Life's 1995 documentary series The History of Rock and Roll. In the final installment, "Up From the Underground," Eno's comment is framed as a defense of Madonna, who was criticized for prioritizing image over music as though they were mutually exclusive. Eno, like Madonna, recognized music video's potential for creative expression and refused to dismiss it as a commercial, artistically craven medium.
I remembered Eno's comment upon viewing Beyoncé's self-titled fifth album for a few reasons. First, much like History, I anticipate media scholars clipping Mrs. Carter's video album for lecture. While watching "Pretty Hurts," directed by long-time collaborator Melina Matsoukas, I imagined how its images of competitive female beauty would be used to illustrate concepts like ideology, semiotics, intersectionality, appropriation, and post-feminism. But after reflecting upon the album and the endless discourse it provoked, I was also surprised by how, in some ways, Beyoncé felt like a media product from an earlier time.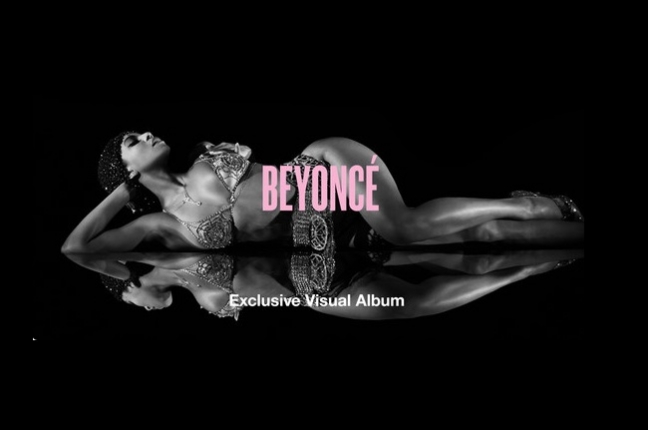 The video album takes its name from two culturally obsolescent formats. It harkens back to the late 80s and early 90s, when videogenic pop acts released compilations to curry favor with the home video market and rental chains. The video album transferred to CD-ROM and DVD. However, by the second half of the 2000s, streaming sites like YouTube and Vimeo contributed to the video album's ossification. In 2011, British recording artist PJ Harvey released a DVD of short films Seamus Murphy directed to accompany Let England Shake. Videos for the album's twelve songs can also be viewed on YouTube.
I don't bring this up to suggest that Beyoncé is out of touch any more than I intend to follow Camille Paglia's example and unfavorably compare a younger female pop star of color against the Material Girl. Rather, I find it fascinating that Beyoncé harnessed the commercial and cultural potential of a largely abandoned format. First, I'm compelled by Beyoncé's control over access to the album. Because I am so accustomed to using YouTube, I assumed I would be able to watch all of the clips through the artist's VEVO channel upon its mid-December release. Only "Drunk in Love" and "XO" were available on YouTube three days after Beyoncé's debut. Beyoncé's control aligns with reports that she meticulously archives photographs of herself and scholarly interpretation of the artist's curated Tumblr presence. I would have to buy the album on iTunes—a service to which I don't currently subscribe—in order to get the full experience. Luckily, a friend in the field invited me over for a laptop screening during a holiday trip to Chicago.
But prior to my December 23 viewing of Beyoncé—ten days upon its release and therefore a lifetime ago on the Internet—I was already well-acquainted with the album. Certainly, there was quite a bit of trade discourse and political commentary documenting the album's distribution through iTunes and Wal-Mart, as well as lively debate about power, cultural hybridity, feminism's racial politics, and black radicalism. I also saw several GIFs and memes built from or referencing individual scenes. After its release, I chatted with fellow contributor Myles McNutt, who argued that a video album allowed Beyoncé to circumvent radio airplay with an album, like its predecessor 4, that is musically adventurous but bereft of obvious hits. While this raises the question as to whether GIFs equate with singles rotation and chart rankings, Beyoncé can now afford to wave away such metrics.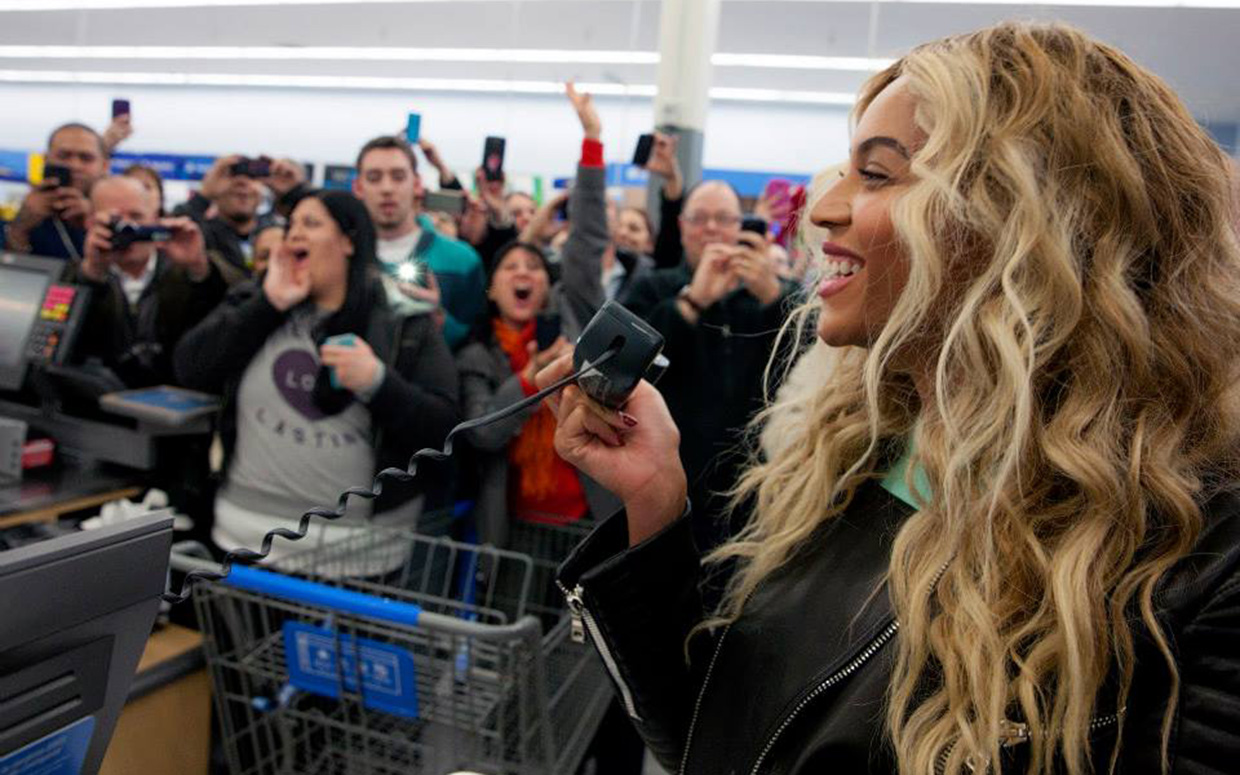 I've avoided addressing the album's content by focusing on its distribution model. But the visual elements and the collaborations between singer and directors allow the album to cohere. Beyoncé is an artist who fixates on the gendered and racialized contradictions embedded in the labor of beauty, pleasure, marriage, and autonomy. "Pretty Hurts" is as much a thesis statement for Beyoncé as it is for the singer's career. I'm partial to the red-light disco of "Blow". "XO" is undeniable, with a chorus that my screening companion said was designed for Olympics promos. I'm curious about her co-optation of Houston's Third Ward in "Pretty Hurts" and "No Angel," as I associate her more closely with Bellaire. "Haunted" simultaneously recalls videos for Madonna's "Justify My Love" and Massive Attack's "Karmacoma", while several others fondly reminded me of America's Next Top Model challenges. I'm intrigued by how the singer was able to integrate video shoots into her touring schedule. I'm fascinated by "Flawless," a track that fashions a song out of a trap beat, post-feminist swagger, and sampled work from Nigerian poet Chimamanda Ngozi Adichie.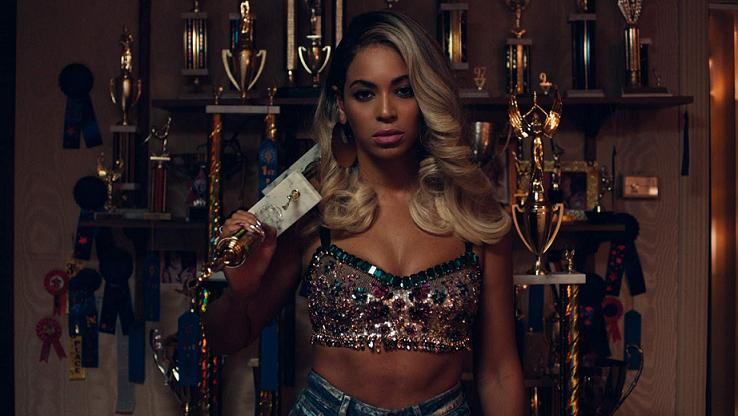 Beyoncé's dominant narrative is that she doesn't make mistakes. She can withstand blame over the Super Bowl power outage, accusation over lip syncing, and offense over sampling footage from the Challenger disaster. She was able to drop an album without it getting leaked or scooped. This is nearly impossible, yet consistent with a pop star who simultaneously wants us to focus on her work but make it all look effortless. Earlier this year HBO released her documentary, Life Is But a Dream. I was most intrigued when the film allowed us a brief glimpse into her process, including tense backstage moments between Beyoncé's creative director Frank Gatson Jr. and her dancers.
But this was also a year when footage surfaced of the singer enduring harassment from male fans at concerts, which is an intersectional concern. Miley Cyrus got to slap burlesque dancer Amazon Ashley's backside at the VMAs. Beyoncé got her bottom slapped by an audience member at a show in Denmark, even though she had the authority to eject him. Beyoncé situates itself at the intersection of various overlapping, contradictory, constructed, hybrid identities and visualizes them through collaboration. Perhaps it was initially met with surprise, but I anticipate we'll return to these themes with Beyoncé, regardless of how she chooses to package and distribute them.