MTV Shows Its Seams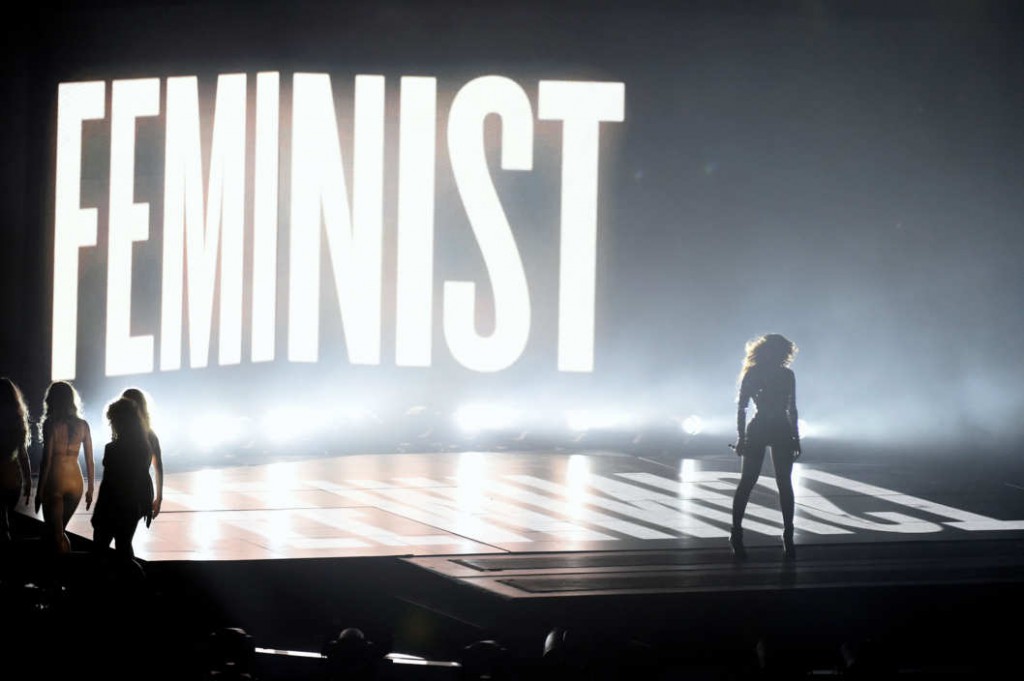 Early into last night's MTV Video Music Awards, which was held at the Forum following a massive renovation project for the Inglewood venue, No Doubt front woman Gwen Stefani presented the ceremony's first award, "Best Female Video" with rapper Snoop Dogg. Of her he said "'you're not just a girl,' you're L.A.'s finest girl." Of him she said, "'Inglewood up to no good.' I remember the first time [Dr.] Dre unleashed you onto the world and I heard that song." Stefani actually quoted a Tupac line (sloppy writing), yet the pairing nodded to a 90s revival that the channel helped facilitate. Over the summer, Nicki Minaj sampled Sir Mix-A-Lot, Meghan Trainor channeled Sublime's Bradley Nowell, Ariana Grande conjured Mariah Carey, Lorde revised girl power, Five Seconds of Summer closed the gap between boy bands and emo, and the cable channel rebooted House of Style with Iggy Azalea, who dressed as Cher Horowitz for her mainstream debut.
MTV dropped "music television" from its logo back in 2010, but hagiography continues to be a big part of the brand. The ceremony's red carpet coverage prioritized Amber Rose's sartorial tribute to the "naked" dress Rose McGowan wore to the 1998 ceremony and reclaimed Katy Perry and Riff Raff's Britney-and-Justin denim ensemble from the 2001 AMAs as a VMA moment. Female empowerment emerged as a dominant narrative for last night's ceremony. The show set this agenda early in the broadcast by giving out "Best Female Video" first, a point co-presenter Stefani emphasized by stating "this year, the ladies are taking over." But astute viewers remember that Madonna gave herself away at the ceremony's first performance in 1984, in the process setting a standard for broadcast-friendly performances of women's sexualized self-exploitation for generations.
However, it makes sense that Stefani presented the night's first award to Katy Perry's "Dark Horse," which relied upon a trap beat, a culturally insensitive video, and Juicy J for mainstream success. The Material Girl created a template for the music industry's blonde ambition, particularly its twin impulses to objectify and appropriate for professional gain. But Madonna studied genre at a time when coherent album-length statements still mattered. She was a confessional balladeer one minute, Breathless Mahoney the next. Stefani layered generic signifiers during the time of singles' resurgence, approaching genre through the lens of hybridity. In 2002, Gayle Wald summarized the consequence of Stefani's influence thusly: "In focusing attention on gender performance as a privileged site and source of political oppositionality . . . critical questions of national, cultural, and racial appropriation can be made to disappear under the sign of transgressive gender performance" (194-195). As a result, Stefani's reckless play with signifiers as a result of her white female privilege helped advance the "post" approach to feminism, race, genre, and identity that many contemporary female pop stars continue to follow. Why not reverse engineer a KROQ playlist from rap, reggae, trip-hop, new wave, and industrial's disparate formal elements for "Hella Good" and "Hollaback Girl"? Why not set off baggy jeans and a retro up-do with a bindhi while you're at it?
Yet the VMAs seemed to demur from racial controversy. Perhaps MTV is still reeling from Miley Cyrus' apocalyptic minstrelsy. Perhaps it's because, as Common's moment of silence for Mike Brown suggested, the stakes are too high. But it was a messy year for the VMAs. The night's dominant narrative might have been "girls rule," as women took home ten of the ceremony's 16 awards. But the victories weren't won without a few split seams which drew attention to how the rhetoric of female empowerment relies upon the unstable relationship between unruliness and restraint. Nicki Minaj had a wardrobe malfunction during the ceremony's opening medley because she wasn't given enough time to change. Taylor Swift and Ariana Grande struggled with their songs' vocal demands. Lorde didn't know what camera to address during her acceptance speech for Best Rock Video. Cyrus ceded her acceptance speech for Video of the Year to a young man who spoke as an advocate for homeless youth. Beyoncé concluded the night with a brief acceptance speech for the Michael Jackson Video Vanguard award as an afterthought to her sixteen-minute medley performance.
Historically, the Video Vanguard award includes a montage that reinforces the recipient's innovative contributions to the medium. Last night, the segment included no videos from either Destiny's Child or Beyoncé's solo career. This absence seemed strange, not only because her surprise fifth album provided corresponding videos for each song, but because Beyoncé was a throwback to blockbuster major label releases from videogenic stars like Madonna and Jackson. This indicates MTV's programming decision to hand music videos over, first to MTV2 and then to YouTube. It gestures to award shows' prioritization of live musical performance that can easily be digested into GIFs, #hashtags, and clickbait. It also doubled as a preview for On the Run, her concert film with Jay-Z that will premiere on HBO next month.
Beyoncé's closing medley was the night's rare polished performance. It began with a cryptic non-address to those divorce rumors, ended with the singer in an embrace with her family, and went off ***flawlessly. It demonstrated Beyoncé's industrial power; even MTV couldn't shake her. It made me wonder what future generations of female performers will learn from her when they reach for the Moon Man. Perhaps they would demand perfection of their stage performances. It also made me imagine what the broadcast would be like if more of Swift and Lorde's conspiratorial attitude as friends and fellow nominees made it into the ceremony. We're getting closer with collaborations from Iggy Azalea and Rita Ora, as well as Minaj, Grande, and Jessie J. But "Bang Bang" was so rushed that Minaj distractedly muttered her verse while holding her dress together. Minaj helped breathe new life into "Flawless" this summer. The stage, like feminism, is big enough for Beyoncé to share with her too.