Populist or Prestige? Amazon's Attempts to Brand Pilot Season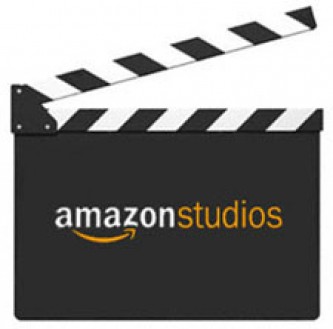 This week, Amazon Studios debuted the third round of its "Pilot Season," an online showcase for its original scripted series. The key hook of Pilot Season is that the studio posts pilot episodes of its nascent projects not just for free viewing, but also so anyone can offer their feedback on the episodes. Even further, Amazon Studios and its chief Roy Price assert that this "transparent" feedback system—one mostly driven by brief surveys and a version of the traditional Amazon customer feedback form—influences what pilots become full series. The tagline for Pilot Season summarizes this process very succinctly: "Watch. Rate. Review. Watch the Shows. Call the Shots."
Amazon Studios's ardent encouragement of viewer feedback raises any number of questions about participation, crowdsourcing, and exploitation. The surveys that viewers are asked to fill out are generally simple and full of best-to-worst-style prompts. And unsurprisingly, the studio publicly valorizes both the importance and impact of public opinion but then chooses not to reveal exactly what role the feedback plays in its final decisions on series development, or what it does with the massive amounts of data it mines from the surveys and reviews. To Amazon Studios, the feedback is "very influential" yet not "as simple as American Idol." The studio essentially lures viewers in to "Watch. Rate. Review." (and "Share" should be the fourth pillar of that tagline given the constant call to share feedback on social media) and takes advantage of their labor, all under the guise of agency and democratic choice.
However, while these are important issues to consider, they are far from new; Hollywood has been inviting us behind the curtain with promises of influence for a long time. So with the acknowledgement that Amazon Studios's practices are a form of manipulative crowdsourcing, I'd like to turn my attention to what it intends to achieve with this strategy.
The streaming video market has suddenly grown crowded. Netflix and Hulu subscriptions are still on the rise, Yahoo's Screen made waves by reviving Community, and Sony's Crackle continues to randomly appear in conversations about originals and revivals. Dropping a reported nine figures to become the streaming home of HBO's library is a start, but Amazon needs to develop a reason for us to sign up for Prime Instant Video other than "Oh yeah, this comes with my awesome two-day shipping."
Consequently, Pilot Season represents the studio's attempts to frame itself as a "disruption" of both the traditional Hollywood development system and Netflix's production of prestige television. Early on, the promotional discourses for Pilot Season emphasized a kind of viewer-driven populism mentioned above. In an early 2013 interview with TV Guide, Price said, "The traditional process relies heavily on gut instinct. There's something to that, but if you could really get all your pilots out in front of all your customers, that would give you the best answer. Often real game-changing shows defy conventional wisdom." Similarly, Jill Soloway, writer/director of Transparent, called the process "kind of relieving," and noted, "In the past, when I've made pilots, there's always this phantom testing. This is really a way for people to see it and decide if they like it for themselves."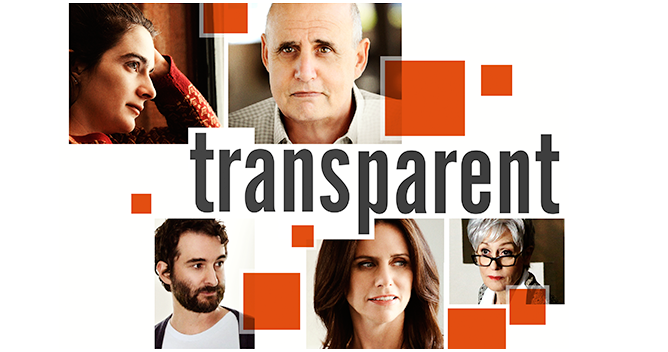 Without explicitly excoriating other studios, Price and Soloway signaled that the "traditional process" doesn't always work, and certainly doesn't include the voice of the people enough as it should. This chatter about viewer choice was obviously intended to bring as many people to the Prime service, but it also contrasted with Netflix's approach to original series—most notably its willingness to spend large sums of money to attract big stars and make programs that look like they could have just as easily aired on HBO. As a studio that started—and failed—in film development, Amazon first branded itself as more populist both because it fit as a competitive strategy against Netflix and because the studio lacked the full infrastructure to develop prestige programming. Pilot Season was thus explicitly not NBC or CBS, but also more implicitly not Netflix as well.
However, there's been a subtle, but notable shift in the studio's publicity approach in 2014. The first Pilot Season gained attention from the trade press, but the pilots themselves—all comedies, many directed at children, and some of them very, very rough—were not well-received. February's second round of pilots featured more famous names, bigger budgets, and more attention paid to drama series. The response? Much better. Instead of talking about the participatory nature of viewer feedback, Price's comments in the most recent round of press have touched on the studio's $100 million commitment to original programming production in just the third quarter alone. And at a recent TCA presentation, countless actors and writers underscored that Amazon is making good TV, that it gives artists freedom, and that working there is as good or better than anywhere else in the industry.
Amazon Studios hasn't entirely ditched the populist side of Pilot Season, but it has seemingly found that appealing to more traditional signifiers of prestige and quality improves a reputation and awareness much faster. What that means for the open feedback system is unknown, but it illustrates that all disruptors are just waiting for their opportunity to be more traditional.