WWE Network's 1-Year Anniversary: A Conversation (Part 1)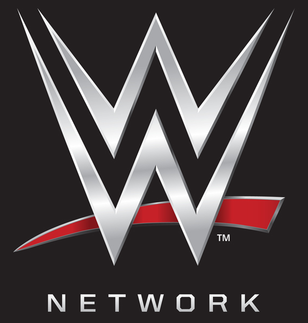 On February 24, 2014, WWE launched the WWE Network, an over-the-top (OTT) Internet-only channel that included a continuous stream of programming as well as on-demand content. For the Network's 1-year anniversary, Cory Barker & Drew Zolides reflect on the Network and what it means for the OTT landscape of tomorrow. In part one Cory and Drew discuss the Network's impact on WWE's storytelling and its financials.
CORY: With the introduction of Sling TV and CBS's All-Access and HBO's solo version of Go on the way, OTT services are likely the future of television. But one of the world's largest entertainment companies was ahead of this curve: WWE. With the sports entertainment goliath's WWE Network about to enter its second year of operations, there's no better time to assess how Vince McMahon's latest pet project has fared, and to consider how other companies can learn from the Network.
For the uninitiated, the Network gives fans access to WWE's immense content library, including hundreds of PPV events and old episodes of various TV programs, as well as live streaming of current PPVs, all for $9.99 a month. For long-time wrestling fans like us, the Network often feels like a dream come true and for younger members of WWE's audience, it's a great opportunity to learn the history of the business—or at least WWE's version of it. But this first year hasn't simply been pure euphoria. Drew, what's been the most surprising and/or the most disappointing thing about the Network thus far?
DREW: Although original content was a major part of the original announcement of the WWE Network at CES 2014, WWE has since emphasized two major selling points in their marketing: cheaper PPVs and nostalgia programming. WrestleMania 30 may have been the first PPV to appear on the Network that April, but the Network truly seemed revolutionary when it aired its first live wrestling special just three days after launch: NXT Arrival.
Despite being WWE's developmental brand and producing from a 400-person 'arena' at Full Sail University in Orlando, FL, NXT is an exciting, progressive, and I'd argue better wrestling product that has emerged as a compliment and an alternative to the 'main roster' shows. NXT has yet to put on a bad special (aired every 2-4 months) and is the most complete program WWE produces. In fact some critics argue NXT has made 'main brand' WWE programming look worse in comparison, an unexpected detriment of the Network. NXT and new original shows are rarely pushed as selling points yet seem much more necessary to retain long-term subscribers who may quickly lose interest in or simply exhaust the historical library (like Netflix & Amazon's pushes for original content).
Looking back at that initial announcement makes me wonder just how much the Network altered WWE's business practices as well as its current narratives. How has the Network changed your understanding of WWE programming, both creatively and economically?
CORY: It's funny that you ask that, because a year in, I'm not sure WWE understands exactly how the Network has changed its storytelling. While giving away all the PPVs as part of the monthly subscription is a great deal for fans, WWE now treats its less essential PPVs as less essential. WWE storytelling is built on the foundation of the monthly calendar: three to five weeks of TV that builds to a PPV event, rinse, and repeat. But most PPVs now feel like episodes of Monday Night Raw—itself now stretched to 3 hours a week—in that they're full of comedy spots, rudderless match-ups, and a lack of forward momentum.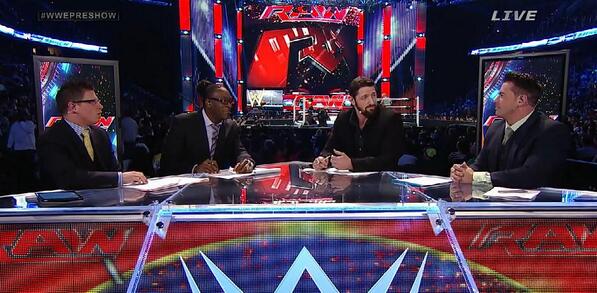 Meanwhile, the 'new' elements introduced into WWE's stories with the Network haven't paid dividends either. TV and PPV events are now bracketed with Sportscenter-like pre- and post-shows, except for when they're randomly not. Occasional 'breaking news' segments further blur the lines between reality and 'reality', but are few and far between, despite the fact that WWE spent millions building a TV studio for such telecasts.
Of course, these creative issues aren't just symptomatic of the Network's rise; they stem from WWE's overextended nature that sees them produce seven hours of TV each week, along with various web shows, and an E! reality show. Unlike Amazon and Netflix, who learned that the best way to succeed today is in a building small but dedicated fan base, the Network further signals that WWE is trying too hard to be something to everyone. Do you have a more positive outlook on the company's recent creative output?
DREW: Although playing the face to your heel would make better use of our conversation format, I'm afraid I cannot disagree (beyond the aforementioned NXT). Over-exhaustion and 'broadcasting' seem to be the primary issues. WWE simply isn't big enough to produce the variety of original content a network requires, hence the reliance on cheap studio shows and repackaged library content—Countdown, Rivalries, Monday Night Wars. The Network's original slate is basically the same historical 'moments' reframed over and over again. WWE Groundhog Day.
While creative exhaustion is reason for fans to be concerned, it is the economic impact on WWE and its performers that seems more up-in-the-air. WWE introduced the Network with incredibly high goals that were not met, hurting their stock profile as well as their renegotiations with cable channels for Raw and Smackdown. It wasn't until this past month—after expanding to both Canada and the UK—that WWE was able to hit the precious 1 million subscriber count. That news boosted stocks, but the WWE performers might not be fairing as well. It is unclear how they are being compensated for a loss of PPV bonuses usually paid out based on PPV buys (at the significantly higher rate). Uncertainty over the Network played a role in star CM Punk's notable departure early last year while talent cuts last summer seemed a direct response to low-subscriber counts and fledgling stock performance.
The conversation continues in Part 2 where Cory & Drew talk about the Network's future and influence on other OTT services.