The Importance of Being SIG'd: Scholarly Interest Groups and Their Role at SCMS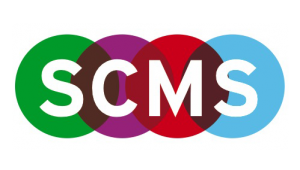 Let's be frank. The Society for Cinema and Media Studies' annual conference is massive. This year's annual conference in Montreal hosted 1,952 registered participants and 485 scheduled sessions. Over a span of five days, this breaks down to roughly 24 sessions every two hours with 15 minute breaks in between, at which time we dash to the restroom and grab a cup of coffee before we head to our next stop.
The magnitude of our annual meeting resembles a force of nature. Every March, as the tide of SCMS rises, we scurry to finish our papers and pack our bags. We arrive to the airport in droves and board buses to the conference hotel, mounting a peaceful but impressive take-over of the conference city. This year, one customs official looked over my shoulder at the line behind me with some wonderment, asking, "How many of there are you?" My favorite tweet of the conference came from Daniel Grinberg, who posted this exchange at the airport: "Customs guard: How much money are you carrying on you? Me: $10 to $15? Customs guard: Oh, are you here for the film conference?"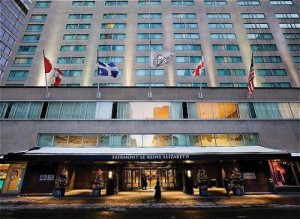 At the conference hotel, we squeeze into elevators, dash from panel to panel, converse in hallways, and, later, drain the liquor supply, a sea of name badges dotting the hotel bar in bursts of red and black. Anticipating our whirlwind conference schedule, we plan dinners and drinks with publishers, colleagues, and fellow panelists weeks in advance, and still somehow miss seeing some of our friends, hence texts sent like, "Hope you're having a good SCMS. I'm here, too. Miss you." Finally, we return home, exhausted but exhilarated, already contemplating what panel we may propose for next year's conference.
Ultimately, SCMS's large conference size marks an advantage for all its members, offering a diverse and stimulating meeting and increasing our odds of getting papers accepted, a factor we all deeply appreciate. The spring gathering provides a central, one-time-a-year gathering point for film and media scholars in all of our various interests, which allows us to more accurately trace shifts in our fields, as well as to engage in truly interdisciplinary scholarship.
Yet, for those conference attendees who seek a stronger network in their field or who feel lost in the crowd, allow me to pass along some good advice that I took this year: join a Scholarly Interest Group. While this is especially important for those film and media scholars who are still in the process of making professional connections, such as graduate students and junior faculty, it holds true for any SCMS members who wish to make meaningful, professional contacts.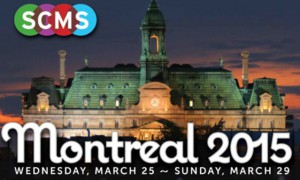 There are now 27 Scholarly Interest Groups in SCMS, ranging from Animated Media to Radio Studies to Scandinavian Studies.
These groups provide a meeting point and a forum to share ideas for scholars who share particular interests in sub-fields within film and media studies. However, SIGs can also provide the much-needed service of reducing the enormous scope of SCMS to a manageable and productive size. Thus, SIGs function like a home base, a site where fellowship, mentorship, and scholarship can ignite and flourish under the umbrella of a shared concern/passion.
This year, I joined the War and Media Studies SIG, a newly-formed organization devoted to studying war and militarism in film, television, radio, and an array of new media formats. Exploring the history and culture of warfare, the War and Media Studies group will be highly interdisciplinary, intersecting such varied fields as rhetoric, history, political science, sociology, trauma studies, gender/race/sexuality studies, surveillance studies, cultural studies and peace studies. At the inaugural meeting, the range of scholars (grad students to full profs) and approaches to studying war and its representations impressed all of us. This was also reflected in the conference program, which listed several sessions that spoke to the theme of war and militarism in some form or fashion. I found the "Teaching 9/11" workshop, for example, to be especially thought-provoking and relevant, not only in terms of how we can address the subject of 9/11, and war in general, in our classrooms, but also how we can face the challenges of teaching in post-secondary institutions that are increasingly under threat of severe cutbacks and censorship. In other words, SIGs and their related sessions—especially workshops—bridge scholarship and pedagogy and provide a forum for larger professional concerns to be discussed openly.
The War and Media Studies SIG, of course, is only one of many. The list of SIGs grows each year. Scholarly Interest Groups are poised to provide support, fellowship, and mentoring for their members. When they do, SIGs help balance the scale of SCMS, making it navigable, while also allowing us to mine the riches of the vast conference.