Honoring Hilmes: Days Well Spent
Post by Michael Curtin, University of California Santa Barbara
This is the eighth post in our "Honoring Hilmes" series, celebrating the career and legacy of Michele Hilmes on the occasion of her retirement. 
Jonathan Gray's post about mentorship and collegiality eloquently captures the collective sentiment of this online festschrift in honor of Michele Hilmes. Having worked closely with her as a faculty colleague, I can vouch for Jonathan's account of her sterling leadership and professionalism. I want to comment briefly on the latter before offering some observations about Michele's intellectual contributions to our field.
University professors can be pretty self-absorbed and, in a way, they have to be in order to run the gauntlet of tenure review and endure the stark loneliness of academic authorship. You have to believe deeply in yourself and your intellectual vision in order to simply persist as a scholarly researcher. The danger is that one can spend a bit too much time alone and attach a bit too much significance to one's own vision. In the collective life of a department this becomes most evident when faculty members and graduate students begin to personalize the differences that inevitably arise in the course of departmental affairs. What's truly remarkable about Michele is that she knows how to get the work done without personalizing the differences. Instead, she's focused, clear-headed, articulate, and even-handed. Consequently, she can pull folks together and get things done under even the most challenging circumstances. Moreover, she does it in a confident but unassuming way that simply exudes professionalism. So, "best colleague ever?" Yes, without a doubt, and I might add, a role model for the profession.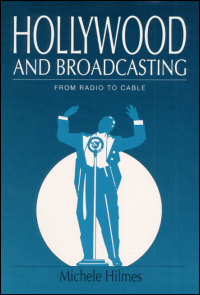 Equally inspiring is the fact that Michele's investment in the general welfare of the department hasn't detracted from her scholarly accomplishments. She has, for example, published truly pathbreaking historical monographs over the course of her career. Hollywood and Broadcasting was one of the first media histories to direct our attention to the synergies between radio and cinema during the 1930s. Previous research had generally considered these media separately (indeed entire departments and programs were built around the differences), overlooking the important interconnections that shaped the evolution of American popular culture. Moreover, the book anticipated the groundswell of interest that arose regarding media "synergies" during the conglomeration wave of the 1990s. Hollywood and Broadcasting became a touchstone for many conversations on this important topic.
Michele's second book, Radio Voices, was the first critical and cultural history of radio broadcasting in America, comprehensively addressing issues that had previously been under-appreciated, such as class, ethnicity, gender, geography, and national identity. She extended this scholarship into the television and new media eras with her landmark textbook, Only Connect, which is without a doubt the best cultural history of US electronic media that is currently available for classroom use. During my days as a graduate student, Erik Barnouw's Tube of Plenty was the standard point of reference for media historians and instructors, a status it enjoyed for decades because it was both comprehensive and comprehensible. As any book publisher will tell you, there's something to be said for understated eloquence. Barnouw and Hilmes: that's pretty heady company.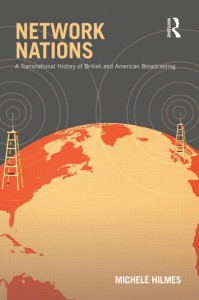 Michele's most recent monograph, Network Nations, was the first history to carefully compare the development of British and American radio broadcasting, exploring the many tensions and interconnections between the two. As is well known, the British public service and the American commercial systems became the two most influential templates for the development of electronic media around the world. Network Nations shows that although the two took decidedly separate paths, they were self-consciously constituted through their respective differences. That is, British media evolved partially in response to national conditions and partially in response to its imagined other, the commercial cacophony of the American airwaves. Likewise, the US networks strove to distinguish themselves from the elite and measured qualities of British radio while claiming to serve the desires of the listeners first. As Hilmes explains, the ongoing dialogue between executives, creative talent, and policy makers played a foundational role in the constitution of electronic media on both sides of the Atlantic and it resonated further afield, establishing the fundamental parameters of media polices  forged in Asia, Africa, Latin America, and other parts of Europe. Network Nations has become an invaluable resource for research and teaching about media globalization.
So, think about it for a moment: three monographs (each a landmark), many anthologies, departmental leadership, superb teaching and mentorship, and as my festschrift collaborators have so eloquently affirmed, a profound influence on the development of radio and sound studies. Not bad. Days well spent… and many more to come. Congratulations and thank you, Michele.