Honoring Hilmes: "New Media" Historian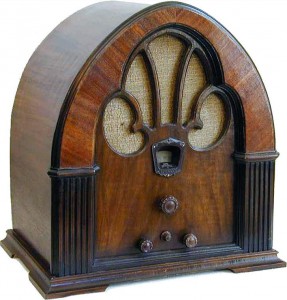 Post by Danny Kimball, Goucher College
This is the tenth post in our "Honoring Hilmes" series, celebrating the career and legacy of Michele Hilmes on the occasion of her retirement.
So much has already been said in this wonderful series to honor Michele Hilmes and all the different ways she has had such a tremendous impact on media studies and cultural history, but there is one perhaps unlikely aspect of her legacy that I'd like to emphasize in some brief thoughts here: Michele Hilmes as "new media" historian.
I had the immense privilege of being an advisee of Michele's through my graduate career and I benefitted greatly from her thoughtful guidance, kind nature, and sage advice. In addition, I was fortunate to have been trained by such an excellent "new media" scholar. The fact that Michele has advised many digital media scholars such as myself may strike some as odd considering that Michele is primarily known for her eminence as a radio historian. The intellectual curiosity and diversity that Ben Aslinger points to as characteristic of Michele's approach is certainly key to this, but it also makes sense if we understand Michele's pathbreaking scholarship as "new media" history. Indeed, Michele's work on early radio broadcasting is a history of a new medium, just as writing about digital media of today is. From the historiographical perspective so effectively championed by Michele throughout her work as a scholar and a mentor, we can see the importance of the historical context that makes a medium "new" in a particular time and place and that scholars can only ever engage those media through traces of the past, whether the past century or the past month.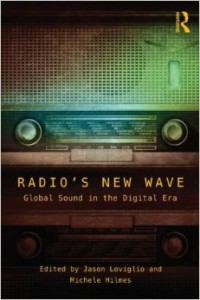 Michele may not foreground this aspect of her work — as history of old media when they were new — but her scholarship is nonetheless invaluable for new media scholars to properly historicize our work and our methods. Michele shows how to think historically and historiographically about today's "new media" — how to see how much is not really new at all. Michele has deeply explored the historical antecedents to many of the issues at the heart of new media studies today, whether it's media and cultural convergence (Hollywood and Broadcasting), access divides of identity and geography (Radio Voices), or transnational networked flows (Network Nations). Further, Michele's recent work directly addresses today's new media and its connections to Golden Age radio as what she calls "soundwork."
The most important perspective on new media that Michele's masterful historical work offers is an understanding of the role of culture and discourse in shaping the policy decisions and institutional structures that come to define media when they are new. In Michele's historiographical work, how new media take the shape they do — deciding what and who media are for — is not an inevitable matter of technological determinism or economic dominance, but an ideological and discursive struggle along lines of gender, race, class, and national identity. How the dominant discourse of a medium emerges in national and transnational context shapes how that medium emerges and, as Michele shows, whose voices are heard and whose are marginalized as a result. (The constructed image of the "little boys in short trousers" that policymakers didn't trust with the future of the airwaves is just one of the many vibrant examples from her work documenting this influence on emerging media.)
Michele Hilmes' legacy for radio and sound studies, broadcasting history, and cultural studies is clearly profound and prodigious, but her influence extends further, as well: this quintessential cultural historian is also a profound new media scholar.