Disney Deletes TRON 3: End of Line?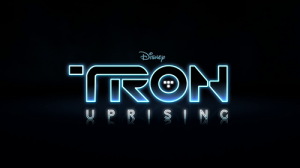 Post by Nicholas Benson, University of Wisconsin-Madison
In the wake of the news that Disney will not move forward with the (unconfirmed) plans to make a third TRON film, fans of the TRON universe have started a petition in favor of the movie, while journalists have more predictably started speculating as to why Disney has decided to cancel production. Both the fan-lead petition and the speculative articles reduce the decision to a financial one. These views, as with most popular opinions about the industry, fail to consider the complex history Disney has with the TRON property. Given that history, Disney's indecision about the property, in combination with their recent failed attempts to expand the Disney live-action brand (John Carter (2012), The Lone Ranger (2013), and Tomorrowland (2015)), rather reflects the company's inability to reconcile the disconnect between their branded properties and their acquired ones so they may be more explicitly associated with the Disney brand.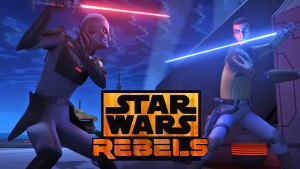 Currently, Disney has two financially successful properties in Marvel and Star Wars. Although these two properties bring in money from the male demographics that Disney has long sought after, in the mind of the average audience member neither of those properties are likely seen as truly belonging to Disney—for example, my guess is it will likely be a long while before you see a poster that says Disney's The Force Awakens. The italic Disney signature doesn't even appear above the Star Wars Rebels logo, a series made by and for the Disney channel. Due to Disney's lack of brand presence within these films, the success of these franchises does little to contribute to the Disney brand in and of itself, independent of the acquired properties. On the other hand, the content that Disney is generating that is seen as truly Disney entertainment, such as the recent live action Cinderella, or the upcoming live action Beauty and the Beast, is perceived as being either for girls, children, or Disney fanatics.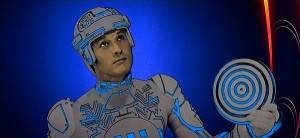 TRON, on the other hand, is a property that is perpetually stuck somewhere in between those two Disney spheres. Aesthetically and thematically it feels more like Star Wars or The Avengers. The dark corners of the grid have more in common with Star Wars' Coruscant than Alice's Wonderland. Yet, TRON is actually an original Disney property like Cinderella or Beauty and the Beast and therefore carries with it the Disney seal of fantasy and wonder. The original TRON does not resonate with Disney fans, nor does it really resonate with sci-fi fans: it is a cult classic, one that a very select group of mainly programmers and computer aficionados hold to be something of an inspiration.
Despite their current reluctance to commit, Disney has—or had—big dreams for TRON. TRON has historically represented Disney's desire to expand and grow its brand beyond family friendly entertainment to appeal to a broader audience. TRON came at a time when Disney was having an identity crisis and on the verge of financial collapse. The company sought to capitalize on the popularity and franchising success of sci-fi adventures brought on by the success of Star Wars. The original 1982 film tells the story of Kevin Flynn (Jeff Bridges) a young computer hacker who gets sucked into a computer. It goes without saying that TRON was hardly at home in the house that Mickey Mouse built, but that was exactly the point. Disney wanted to show they could do more than family friendly animation. Yet, despite their best efforts and a small cult following, the movie failed to have the cultural impact that Disney wanted.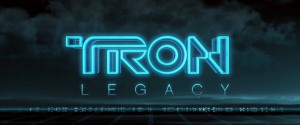 It was thirty years before they gave TRON a second chance. Disney had found some success in live action films in the early 2000s with the Pirates of the Caribbean movies which resonated with both Disney fans (because of its origins as a Disneyland ride), and with general fans of action adventure movies (because it was good). TRON was certainly an attempt to not only keep that going but bring it to the next level. Disney fired up the franchise machine on all cylinders, and TRON: Legacy was released in 2010. Despite mixed critical reception, the sequel became a relative financial success making almost $400 million worldwide.
However, financial success was only a piece of what Disney was after with TRON. What they really wanted was what Lucasfilm had, a lucrative transmedia franchise with staying power that appealed to males of all ages. In the spirit of what Star Wars was doing with The Clone Wars, Disney produced the animated series TRON: Uprising for their network Disney XD. Although the series was well done and received fairly positive reviews, the ratings failed to meet expectations and the show was deemed a failure and canceled after one season. Soon after, Disney purchased Star Wars and the hype around TRON slowly died out. Rumors of a sequel never went away, and Disney still drew on the property from time to time. For example in Disney's California Adventure a TRON-themed dance party continued nightly until mid-2012, and recently Disney put out two characters from Legacy as a digital exclusive for their Disney Infinity 2.0 iOS App, with plans to release physical versions of the figures with the upcoming Disney Infinity 3.0.
Disney is likely not done exploiting the TRON franchise. Their decision to officially announce the cancellation of a production that was never officially announced seems more like a buzz-generating tactic than a nail in the coffin. However, the real value of TRON is in its potential to be embraced by a male audience as a purely Disney branded product. While Disney's current strategy of retreating into their back catalogue of animated classics and remaking them as live-action blockbusters might prove to be financially successful, it also further ties the Disney brand to traditional family values and separates it from the Marvel and Star Wars properties that it has recently purchased. Their hesitation to move forward with TRON 3 is symptomatic of their inability to find an appropriate strategy that bridges these disparate pieces of the company under one unified Disney brand.