Pacifica Radio's From the Vault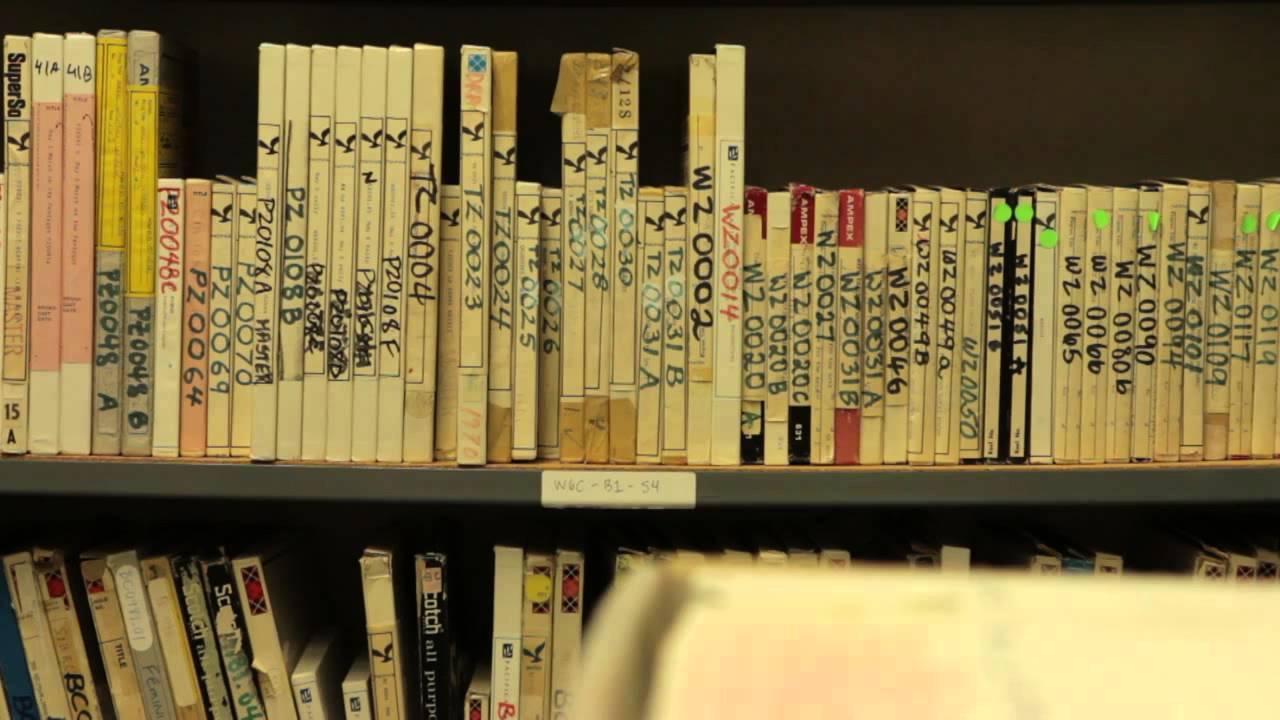 Post by Brian DeShazor, Pacifica Radio Archives
The Pacifica Foundation, founded in 1946 by Lewis Hill – a Quaker, conscientious objector, poet, and pacifist – began broadcasting at KPFA, 94.1 FM in Berkeley, California, on April 15, 1949. It was the first of its kind. The mission was to create a new kind of radio, supported by listeners, owing nothing to sponsors, providing an outlet for poetry, independent journalism, free speech, creative expression, and a safe haven for artistic experiments with the radio medium. Predating National Public Radio, over the next 28 years, the network added four stations: KPFK 90.7 FM Los Angeles, CA (1959), WBAI 99.5 FM NYC, NY (1959), KPFT 90.1 FM Houston, TX (1970), and WPFW 89.3 FM Washington D.C. (1978). Perhaps best known as a chronicler of social justice movements and cultural change, Pacifica stations contributed to their communities by broadcasting unique coverage of HUAC hearings, the civil rights movement, the anti-Vietnam war movement, the women's movement, the gay liberation movement, the student free speech movement, the Black power movement, the Native American Indian movement, and many others. Pacifica stations consistently embraced the performing and literary arts, offering sometimes the only forum for cutting edge and classical arts, as well as providing a stage to experiment with music, radio drama, spoken word, sound sculpture, and the art of radio documentary. This may be my favorite description of the programming ideals from a 1960 KPFK member folio program guide (all of which are freely available online at Archive.org):
"As a listener-sponsored station KPFK is free from the restrictions and inhibitions of commercial radio. We may attempt to discharge our special responsibility to the community with vigor, intelligence and imagination.
Our approach to broadcasting is permissive, bold and somewhat naive, because we feel that these attributes hold the secrets of growth and true wisdom. We choose to focus on the positive aspects of our freedom; what we are freed for; rather than what we are freed from.
We are free to serve: By tapping the creative resources of our nation and community we give hearing to deserving and unknown literary and musical talent, we provide a forum for the full discussion of public affairs, and we serve the community by an active participation in its cultural and intellectual life.
We are free to explore: In public affairs we are free to probe beyond the superficial level. Our programs are designed to stimulate, not to mirror complacency.
We are free to innovate: By broadcasting original works, special interviews, and live concerts, we can give free radio its rightful position as a provocative and intimate communicative medium. We are free to create new formats and recombine old ones. We can afford to risk without fear of the consequences on a popularity rating scale.
We are free to challenge: Our view of current happenings and long-term trends in this community and the world can be fresh and insistently honest, equally free to challenge the dogmas of the avante garde or the traditionalist, the intellectual or the anti-intellectual, the happy few or the complacent many, as the occasion requires. We frankly admit our prejudice, against the pretentious in any form or walk of life. Sacred cows find no sanctuary in our studios.
We have no commitments other than to these ideals."
The Pacifica Radio Archives has over 60,000 program units, and has digitized approximately 10% since the advent of the digital age thanks to several grant funded projects and by public request. We are currently in the final months of a two-year project to preserve and make accessible 2,000 programs covering the women's movement, in a project titled "American Women Making History and Culture: 1963-1982", funded in part by a grant from the National Historical Publications and Records Commission at the National Archives and Records Administration.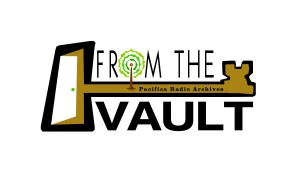 From the Vault is the Pacifica Radio Archives radio series produced weekly to rebroadcast and contextualize the history captured on reel-to-reel tape from 1949 to about 1999 by the Pacifica radio stations. The series is heard on the Pacifica Radio stations and its 200 affiliates. The series was created in 2006 in an effort to disseminate the history preserved to new audiences, promote the grant funded projects that helped digitize selections of the collection, and raise funds to continue preservation and access projects.
With thousands of tapes to choose from, it's no easy task to curate. We begin each week mindful of current events and obituaries. We work from a calendar of historic events, commemorations and anniversaries to motivate our research. Programs of note include: The first march on Washington for Gay Rights, 1979; a previously unknown 1964 speech by Dr. Martin Luther King, Jr., and my personal favorite, Flora Molton, a blind blues street singer from Washington D.C.
We are always seeking ways to make the materials contemporary and reach new audiences. In the works is a program on the 50th anniversary of the Watts Uprising in Los Angeles. We will be using the KPFK 1965 radio documentary, The Fire This Time, but not in the traditional way. On July 10, 2015, the archival sound will be used in a live concert event produced by Grand Performances as source material in a new hip-hop/ rap music mixtape performance curated by Lyricist Lounge co-founder Anthony Marshall, featuring dead prez, Jimetta Rose, ill CamiLLe, Bambu, food4Thot, and members of the Watts Prophets. From the Vault has produced 486 one-hour episodes to date.
Now that the Pacifica Radio Archives is partnered with the RPTF we look forward to expanding our Campus Campaign and our efforts to make the radio history part of educational curriculum.