"Bodies" That Matter
Post by Kyra Hunting, University of Kentucky
As a feminist scholar (and fashion fan) I frequently find myself returning to the problem of the body. Traditional trappings of femininity like make-up and nail polish and "feminized" interests like dance, fashion, and romance offer the body as a site of creativity, pleasure, and identity play but also something that is monitored, shaped, and disciplined. The contributors to the "Bodies" section in Elana Levine's edited collection Cupcakes, Pinterest, and Ladyporn: Feminized Popular Culture in the Early Twenty-First Century explores this tension by examining how pregnancy apps, fandom-centered fashion blogs, nail-polish blogs, and televised gospel performances all negotiate the complex intersections of technology, gender and embodiment.
That this section is called "Bodies" (plural) is significant, because–despite looking at very different media forms with disparate relationships to the idea of the body–all four pieces in this section explore an investment in how these media work to provide community for their users. Throughout the chapters in this section there were four key threads: an exploration of how these female-targeted media dealt with tensions inherent to the presentation of the female body, the way in which the imagined user and their investment effected the platform, how the technology interacted with these concerns, and the fostering of a female community around these technologies.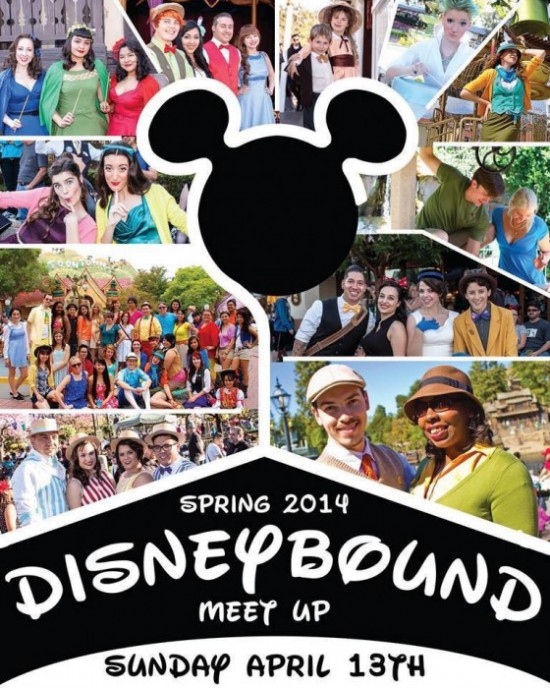 Community
In "Mothers, Fathers, and the Pregnancy App Experience" Barbara L. Ley lists the facilitation of a community of mothers (and to a lesser extent fathers) to-be as an important feature of pregnancy apps, alongside their prominent informational and organizational features. "Dance, Dance, Dance, Dance, Dance, Dance, Dance All Night! Mediated Audiences and Black Women's Spirituality" by Beretta E. Smith-Shomade looks at how a community based around shared spirituality can share profound religious affective experience through the viewing of gospel and religious performance on television. My own chapter "Fashioning Feminine Fandom" touches on how fashion blogs organized around specific fandoms (Dr. Who, video games, or Disney for example) bring together a community of (mostly female) fans interested in expressing their fandom through sartorial engagement. Some of these communities have become significant enough to hold real-world meet-ups.
Michele White's "Women's Nail Polish Blogging and Femininity" also addresses the community dimensions of beauty blogs, exploring how they become spaces for not only creative expression but for communities that guide and support one other's nail art. White notes that while these communities often discursively emphasize the creative elements of nail art, some advice-giving practices end up reinforcing more problematic gendered messages about the woman's body as a constant project to be worked on towards a normative "ideal."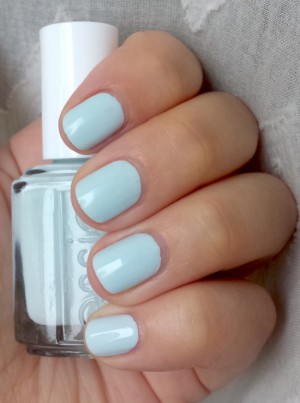 Body Presentation
It is the discussion of the photographing of nail polish bloggers hands that seemed to evoke this disciplining of the female body in White's work, as the quality of the nails themselves (not their designs) are evaluated. She found one blogger's advice to others on how to photograph their nails so they did not appear "fat," indicating that even when the goal was creative artistry it is difficult to present the female body without opening it to such scrutiny.
Similarly, Ley found that while pregnancy apps generally provided their users with helpful prenatal information, health advice, and tools, at times some of these tools, like weight and behavior tracking functions, had the potential to facilitate a similar scrutiny of the pregnant body. Ley, in her focus on reviews of these pregnancy apps, draws attention to a key issue in the analysis of feminized popular culture–the experience of the media's actual users–when she notes that for most reviewers these trackers were not experienced as disciplinary but rather gave the users a sense of control and made some tasks easier. My chapter looks at how most fan-centered fashion blogs de-center a focus on the body altogether. Unlike the majority of fashion blogs, fan-centered fashion blogs generally present images of outfits without showing wearers of these outfits. Because there is no body being photographed, it is the use of clothing and accessories to express an interpretation of a media character that is evaluated as opposed to the appearance of a woman's body, the fit of the clothes, etc. I also argue that fan-fashion blogs can function to unmoor characters from their embodied associations by interpreting macho super-heroes as prom outfits or hyper feminine Tinkerbell as athletic wear or androgynous jeans and t-shirts.

Here, removing the image or specific referent of the body allows this form of fashion blogging to play with fashion with minimal discussion of body type, weight, or evaluations of attractiveness. Smith-Shomade's chapter emphasizes the possibility of the female bodies' presentation outside of the contexts of objectification and surveillance by looking at how women in Gospel-competition television shows like Sunday Best present an embodied experience of faith that can be shared by viewers.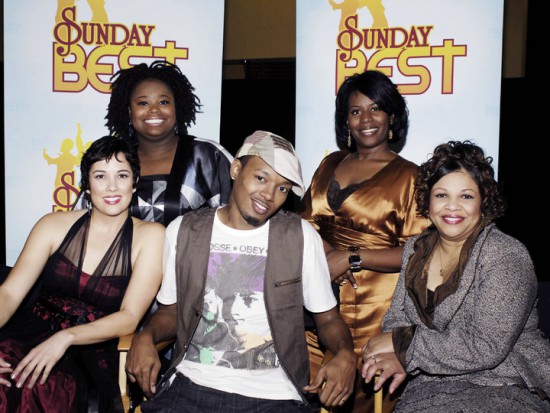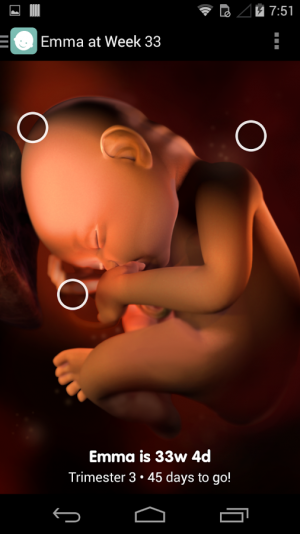 Technological Medium
Smith-Shomade considers the impact the television medium itself has on facilitating an intimate affective connection between the person performing on screen and the viewer allowing them to share an embodied spiritual experience. Here the media form–the television screen–can connect multiple bodies and spirits. Ley's chapter mentions how the intimacy of the smartphone screen and its visualization of the fetus as separate from the mother's body through the app can reinforce problematic political narratives about the fetus but also allows the user to "share" her pregnancy with others in a new way through its visualization on the device.
The contrast between White's and my own chapters also show how the significance of the technological differences between the presentation medium chosen for each blog (posting a photograph vs. building a collage with Polyvore) affects the ways in which the female body is or is not scrutinized.
Thematic Focus
Finally, each contributor considers how the thematic focus of each platform under discussion shaped its relationship to gender and embodiment. For Smith-Shomade the emphasis on faith and spirituality structures the context in which both the viewer and the text present the female singers, understanding them not simply as performers to be scrutinized but as participants in a faith community in which these kinds of spiritual experiences present an important space for African American women to take part. I argue that the emphasis on fandom as the focus that shapes the bloggers' creative engagement with fashion both allows for fashion blogs that emphasize creativity and interpretation and de-emphasize consumption and beauty paradigms while carving out a space for a femininity and female fans to connect in traditionally "masculine" fandoms gaming culture. Ley attends to this issue by considering how pregnancy apps often marginalize or diminish the role of the father in the pregnancy experience and assume a married, heterosexual, cis-gendered user base, which ultimately has ideological problems and consequences for the apps' usability for some reviewers (like fathers).
These four threads provide only a glimpse into the pieces featured in the "Bodies" section of the anthology, but they illustrate the significance and complexity of the issues identified in these chapters.