"Real" Transmedia: Cultures and Communities of Cross-Platform Media in Colombia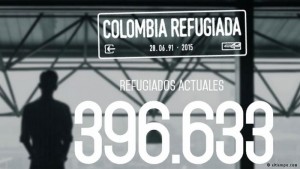 Post by Matthew Freeman, Bath Spa University
This post continues the ongoing "From Nottingham and Beyond" series, with contributions from faculty and alumni of the University of Nottingham's Department of Culture, Film and Media. Today's contributor, Matthew Freeman, completed his PhD in the department in 2015.
The media industries readily produce fictional stories across multiple media, telling the tales of the Avengers across comics, film and television, inviting audiences to participate in the reinvigorated intergalactic Star Wars universe across cinema, novels, the Web, video games, and so on. This transmedia storytelling phenomenon is of course a common go-to strategy in Hollywood's fiction factory of brand-oriented franchise-making, tied up with commercial notions of digital marketing, merchandising, sequels, "cash nexuses," and so forth. But what is becoming increasingly apparent is that transmedia is so much more than media franchising. In an age where the distribution of media across multiple platforms is increasingly accessible, transmedia has emerged as a global strategy for targeting fragmentary audiences – be it in business, media or education. And yet while scholarship continues to dwell on transmedia's commercial,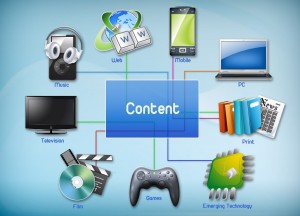 global industry formations, far smaller communities and far less commercial cultures around the world now make new and very different uses of transmedia, entirely re-thinking transmedia by applying it to non-fictional cultural projects as a socio-political strategy for informing and unifying local communities. There has been little attempt to track, analyze or understand such a socio-political idea of transmedia: Henry Jenkins famously theorized transmedia within a digital and industrial context,[1] but what does it mean to examine transmedia from a cultural perspective?
In one sense, examining transmedia from a cultural perspective first means acknowledging the innate multiplicity of transmedia's potential. James Hay and Nick Couldry, hinting at this very idea, argue that the oft-cited model of transmedia – that is, the one seemingly based on convergences in the name of commerce – is far from the only model, especially when positioned globally: "international differences are obscured by the generality of the term 'convergence culture', and it can be helpful to consider convergence 'cultures' in the plural."[2]
And so in another sense, examining transmedia from a cultural perspective also means establishing a whole new cultural-specificity model or approach to understandings of transmedia, taking into account the politics, peoples, ideologies, social values, cultural trends, histories, leisure and heritage of individual countries and their smaller communities. Taking a cultural approach to analyzing transmedia surely means mapping the many faces of transmedia in many different countries. For instance, while in the US and UK transmedia has evolved into an established marketing and brand-development practice,[3]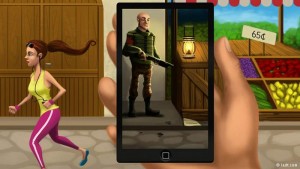 emerging research across Europe paints a different picture of transmedia. In Europe, transmedia can occupy the role of a promotion tool for independent filmmakers, or that of a site of construction for social reality games, or even serve as a means of political activism.[4] In countries such as Spain, meanwhile, entire curricula are being developed around the potential application of transmedia as a tool for educational and literacy enhancement for students seeking global citizenship skills (Gomez 2013; Scolari 2013).
Hence one thing starts to become very clear: when conceived of or utilized as a cultural practice – rather than a commercially-minded industrial one – transmedia is suddenly no longer about storytelling, at least not in a fictional sense. Instead, it is about something more, something more real – that is to say, something more political, more social and more ideologically profound.
Allow me to offer some examples. Towards the end of last year I was invited to consult and to teach in the School of Sciences and Humanities at EAFIT University in Colombia.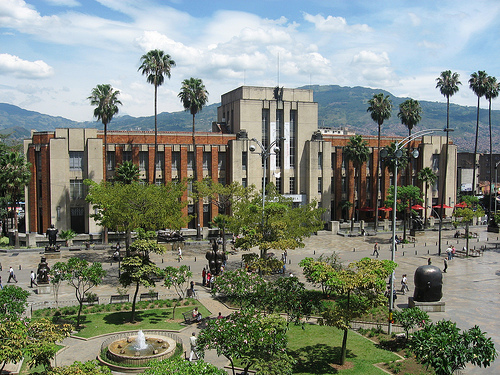 The invite was for the launch of a new MA in Transmedia Communication, the very first of its kind in Latin America. After consulting on the content of the MA program throughout the autumn, I then flew out to teach in Colombia, delivering a week's worth of lectures about the different models, strategies and techniques of transmedia storytelling – focusing primarily on UK and US contexts. The aim here was to try and lay out the core characteristics and tendencies of many transmedia stories so students could then apply particular ideas when developing their own transmedia projects. What struck me about the whole experience was just how irrelevant some – though thankfully not all – of my own ingrained ideas about what transmedia actually is were to a Colombian audience. For them, transmedia is not – or rather should not be – a commercial practice of promotion, fiction, world building, franchising and the like. Instead, it is a political system that is nothing short of pivotal to developing social change in local communities; for them, transmedia is about reconstructing memories.
Though documentary has for many decades played a vital role in Latin America's media ecology, independent producers and universities are the key drivers in the country's current transmedia trend. While at EAFIT University, a number of innovative transmedia projects caught my eye – all of which aimed to fulfill this promise of developing social change and reconstructing local memories. One project, now currently underway, aims to create non-official narratives of the Colombian armed conflict from the victims' point of view. By using different media platforms such as games, maps, web series, books and museums, the Medellín victims will be able to communicate their thoughts about the Colombian armed conflict to local and national public spheres.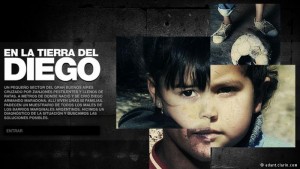 Another project, this one a graduate student's, uses transmedia as a tool to gather and articulate the emotional fallout of the people from Medellín who have been displaced from their homes. The aim is therefore to document the citizens of Medellín, and Colombia, and show what it is like to be displaced in one's own city, reconstructing an entire generation of historical memories concerning victims of internal displacement via the use of non-official stories and the representation of these stories across platforms.
In other words, in the context of Colombian culture, transmedia is not just a tool for social change – it is a blessing born out of a long history of cultural tradition that can help Colombians reconstruct the country after more than 50 years of armed conflict. As one of the students enrolled on EAFIT's MA in Transmedia Communication asserts, "I strongly believe that transmedia in Colombia can contribute to creating processes of memory, recognition and solidarity for the victims of the Colombian armed conflict. I think that using and developing transmedia with local communities can be the clue to starting real processes of reconciliation in the country."
The emphasis, again, is on using transmedia for something real. And so it seems particularly important to continue more fully interrogating non-fictional transmedia cultures – in the plural. Susan Kerrigan and J.T. Velikovsky begin to interrogate non-fictional transmedia storytelling through the framework of reality television formats, [5] just as Paul Grainge and Catherine Johnson (2015) consider the BBC's coverage of the 2012 London Olympic Games through the lens of transmedia. And yet it is still far from clear in academic circles what it might mean to fully conceptualize a "real transmedia," as it were. As my and William Proctor's Transmedia Earth Network will aim to address, perhaps it is now time to move beyond emphases on industry and technology and instead to more fully embrace how cultural specificity (politics, heritage, social traditions, peoples, leisure and more)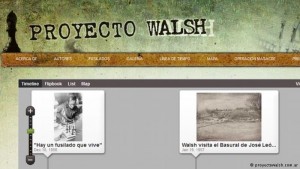 informs "real" transmedia stories with real cultural impacts and powerful resolutions for communities around the world. How do the unique politics, heritages and social traditions specific to a given country inform alternative models of transmedia? In Colombia at least, transmedia is now used to reshape its cultures and its communities – and in the words of one Colombian student, this is because, in Colombia, "transmedia is still a field of experimentation; it is new, it is unknown and we are the ones defining it and making it important for all branches of our knowledge."
Free from the shackles of its Western understandings, then, Colombia's notion of what transmedia actually is raises important questions about the future of transmedia, both as a phenomenon and as a focus of academic enquiry. How else is transmedia being interpreted by other cultures? And how else might it begin to reshape cultural communities and to tell their real stories of political and social traditions around the world? Only time will tell…
Notes
[1] See Henry Jenkins, Convergence Culture: Where Old and New Media Collide (New York: New York University Press, 2006).
[2] James Hay and Nick Couldry "Rethinking Convergence/Culture," Cultural Studies 25.4 (2011): 473-486.
[3] See for example Jonathan Gray, Show Sold Separately: Promos, Spoilers, and Other Media Paratexts (New York: New York University Press, 2010) and Paul Grainge and Catherine Johnson, Promotional Screen Industries (London: Routledge, 2015).
[4] See Carlos Scolari, Paolo Bertetti and Matthew Freeman Transmedia Archaeology: Storytelling in the Borderlines of Science Fiction, Comics and Pulp Magazines (Basingstoke: Palgrave Pivot, 2014).
[5] See Susan Kerrigan and J. T. Velikovsky, "Examining Documentary Transmedia Narratives Through The Living History of Fort Scratchley Project," Convergence: The International Journal of Research into New Media Technologies (online 2015, DOI: 10.1177/1354856514567053).