What Are You Missing? June 20-July 3
Note: Due to my summer travels throughout July, WAYM will be on hiatus until August. I'm pretty sure nothing important will happen in the media industries until then, so it's all good.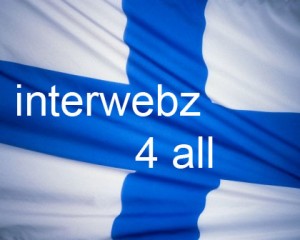 1. Digg is trying to renew its influence with a redesign, Perez Hilton might be losing his influence, and the influence of blogs in general could be fading. Conversely, user-generated porn is on the rise (be on the lookout for the .xxx domain). And whether it's used to access news, celebrity gossip, or porn, every citizen in Finland now has the legal right to broadband.
2. Google is gunning for Facebook, though tech insiders say its odds are long. Google is also still trying to make things work with China; MG Siegler is disappointed with Google's concessions therein. Finally, Google Wave is now open to everyone (now that no one cares about it anymore), and the company is now enabling same-sex domestic partner health benefits for employees.
3. The FTC ordered Twitter to be more careful with user information and account security, which is ever more important, as the social media service is growing across the globe (heads up, Mark Zuckerberg). This growth is also reflected in the number of cool stories about Twitter this fortnight, including about the use of the hashtag, how tweeting is physiologically like falling in love, the importance of tweet cred, Twitter scholarship, Coke's success with Twitter ads, and how Twitter has transformed NBA free agency.
4. There was a bunch of news about the dynamic between print and online this fortnight, most of which you heard plenty about (such as Rolling Stone sitting on the McChrystal story and seeing online outlets run with – or steal – it), but there were a few other stories that might have gone under your radar: newspapers' share of revenue from digital advertising is declining; traditional media is having fun with Tumblrs; iPad magazines aren't impressing yet and aren't effectively social; YouTube trumped traditional media with the news that BP has been burning up turtles; and News Corp.'s paywall for online access to The Times is now up, a move Steve Blacker says Rolling Stone should take note of.
5. Pixar rules, Jonah Hex drools. The U.S. government cracks down, a file sharer battles back. A Fox marketing executive takes the heat for Knight and Day, but Cruise's stardom likely fights on for another day. Screenwriters are struggling to find work, while Fox struggles to treat screenwriters like they matter.
6. indieWire offers a mid-year report on the specialty box office; the foreign-language Oscar winner The Secret in their Eyes could end up earning an impressive $7 million, and The Girl With the Dragon Tattoo is headed toward becoming one of the 25 highest-grossing foreign-language films of all time. Restrepo and Cyrus also saw impressive earnings in recent weeks.
7. DVD's days as a regular WAYM entry may be numbered: Blockbuster is being dropped from the NYSE due to its low share price (though the company has been granted more time by lenders to restructure its debt), Apple is backing streaming video online over Blu-ray, Ryan Lawler sees Hulu Plus as a DVD killer, and Will Richmond agrees with Jeffrey Katzenberg that DVD ownership may soon be a thing of the past.
8. Video games as a business: Console sales are down but games were up slightly in May, Microsoft says it's going to wait and see on 3D, and UK tax relief for the games industry has been canceled. Video games as art: Tom Bissell argues that video games deserve more respect, Roger Ebert relented in his games-aren't-art battle but gamer Gus Mastrapa was disappointed that he did, and Dennis Scimeca has a mixed response to a handful of video games presented as art exhibits.
9. Two researchers who argued back in 2004 that peer-to-peer file-sharing did not have a negative impact on recorded music sales have now reversed their position, while T Bone Burnett decries the fact that creators aren't being rewarded financially for their music. A new company has cropped up to help boost that reward by licensing music for YouTube videos, and Peter Kafka says even though digital music distribution is a terrible business. Google is right to get into it.
10. Some good News for TV Majors links (and please note the new URL at the site – the "blogspot" is out): Pay TV Doing Fine, Network Summer, Captive Audiences, Daily Show & Women, Hulu Plus, Ratings Kick, Viacom Loses, Multi-Cam Dominance, Til Death Weirdness, Treme Finale, Franco Returns.