Rehabilitating the Investment in Sports Stardom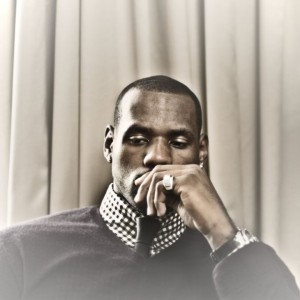 One of sports' biggest superstars, LeBron James, made waves this summer with his decision to leave the Cleveland Cavaliers to join fellow All-Stars Dwayne Wade and Chris Bosh with the Miami Heat, an announcement he made with a one-hour hype machine on ESPN. James faced a wide range of criticism after the announcement in July:  the Cavaliers owner likened James to Benedict Arnold; Charles Barkley called the announcement a "punk move" and said the move to Miami will change James' legacy; Michael Jordan said it's something he never would have done. During the NBA season opener last week, as "King James" made his on court debut in a Heat uniform, Nike aired this 90-second spot for LeBron (below). According to Nike's agency, the spot allows James to "address his off-season controversy head-on."
Releasing commercials prior to an athlete's return to sports for image rehabilitation is a familiar tactic for Nike, evidenced by the Tiger Woods ad featuring the voice of his dead father that aired the day before Woods returned to professional golf. But in both cases, Nike comes months late to the game. Waiting to "address off-season controversy" until the day the season (or golf tournament) actually starts only reconstitutes the very discussion Nike is trying to move beyond. Sure, the problems with Woods' and James' image are not quite comparable, and sure, both spots resulted in viral video buzz for Nike, but when it comes to the task of recuperating the tarnished image of a sports superstar, I'm not sure either of these ads get the job done.
This brings up a host of questions that I've been mulling over recently: first, is there even a need for Nike to actively rehabilitate either star's image with television ads? And why these athletes and not others? Many sports columnists, commentators, and advertising industry execs are of the opinion that the negative impact of both Woods' and James' controversies would blow over once they returned to their respective sport, relying on the assumption that their athletic skill would outweigh their off-the-court misgivings. After all, Kobe Bryant returned to endorsement deals less than a year after being accused of rape with only a statement by Nike touting his athletic skill and basketball ability, not major image management efforts. What about Ben Roethlesberger, Serena Williams, or Brett Favre? What does this say about the specific contexts of sport stardom and our expectations (or lack of) for professional athletes as opposed to other celebrities? How do gender and race play into these narratives and/or athletes' ability to play the villain, anti-hero, or underdog?
Second, if Nike's ads don't really work to rehabilitate the tarnished image of sports superstars, then what do they do? Certainly the ads contribute to the discourse about each star's persona, which like any star text, give us a way to talk about the world around us. As Richard Dyer notes, stars serve as an important discursive space for the construction, narration, and negotiation of cultural meaning and social hierarchies. The James ad, in particular, comments on the way stars and star personas are inherently open for interpretation and unmoored from concrete meaning. Featuring James looking directly to the camera and asking, "What should I do?" followed by a host of somewhat playfully rhetorical follow up questions ("Should I admit I ruined my legacy?" "Should I just sell shoes?"), the spot takes a self-reflexive stance on the very precariousness of sports stardom. Asking "Should I be who YOU want me to be?" acknowledges this complexity and opens up a space for the viewer to ponder just what meaning they assign to James as a person, as an athlete, and as a star. But ultimately, these spots seek to fix the star text as a branded commodity. The complexity in LeBron's question of "What should I do?" is of course neatly answered with Nike's "Just Do It," signaling a desperate attempt to cling to the sports star as a complex but coherent symbol of American capitalism. Thus, rather than rehabilitating James' controversial image, Nike's latest spot works hard to rehabilitate the very investment in sports stardom itself.