What Are You Missing? Sept 25-Oct 8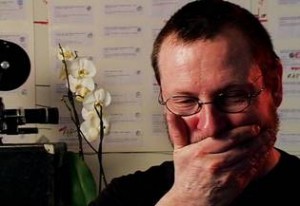 Ten (or more) media industry news items you might have missed recently:
1. With indie movie theaters fighting for their lives against the big chains, and indie distributors continuing to struggle for profits, some argue the future of independent films lies in video-on-demand, a route which Lars Von Trier's new film Melancholia is trying out (just don't ask Von Trier to comment on it). Netflix may or may not be the future for indies (at least one indie filmmaker likely feels definitely not). Maybe the future lies in serving booze, like at the Alamo Drafthouse, which is looking into new LA and NY outlets. They can save time by not looking into Utah, where a theater got fined for serving alcohol during a film deemed sexually explicit (The Hangover Part II. For real.).
2. Hollywood films are increasingly getting the video-on-demand and online release treatment, with Paramount making the latest Transformers movie available to rent on its own website and UltraViolet finally launching next week with Horrible Bosses. But while those films have had standard theatrical windows, Universal is poking the theater owner hornet's nest by planning to release Tower Heist on VOD only three weeks after its theatrical debut. The Cinemark chain says it will refuse to screen the film in protest, but Will Richmond says the VOD charge for the film – $59.99! – is likely to make it a flop anyway.
3. None of these Hollywood stories are related, but they all interest me so they all get included: Lions Gate STILL can't shake Carl Icahn, the MPAA reversed a content rating ruling on an upcoming drama, most of the Hurt Locker file-sharing defendants are off the hook, religion-focused films are on the rise, the foreign language Oscar race already has its usual share of controversy, a woman is suing Drive's distributor for false advertising and racism (no, really), and the Academy might finally build a film museum in LA (no, really).
4. iTunes is spreading even further across Europe, and Apple is also working on global cloud-music rights. Rhapsody has acquired Napster in a bid to better compete with Spotify, and in Sweden, music piracy has dropped since Spotify arrived, illustrating that people are willing to pay if the service is worth it (and overall sales in the US happen to be up this year), while one new label is going to give out its music for free.
5. Nielsen scoured social media to come up with a list of the top 20 video games on holiday wish lists. Music video games are no longer high on such lists, though Rock Band is still picking up likes. Not picking up likes is Bill Bennett, who says gaming is destroying our country's manhood.
6. Magazines are having to adapt to the mobile age. Spin, for one, is reducing its print run and expanding its online presence. Others are trying to get on board with the Kindle Fire. But one expert argues magazines might ultimately see their lifeblood – advertising – threatened by Facebook. Apparently Vogue is doing something right, because it's been named Ad Age's Magazine of the Year. (Apparently magazines don't do much from October through December.)
7. Twitter is either doing well: over a thousand more advertisers on board than last year and ad revenue predicted to grow by 210%. Or it's falling apart: internally it's a mess and morale is low. A lengthy NY Mag profile of the company fittingly notes that anxiety and optimism are found in equal measure at the company. Maybe Twitter can measure it own mood as well as it can the world's.
8. Tumblr is the latest social media success story, now with more page views than Wikipedia and valued at $800 million. It's no Facebook, which is now as big as the internet itself was in 2004 (but not as big in Brazil as it is in Singapore and elsewhere globally), but it's making more noise than Google+, which claims that it's a good thing there doesn't appear to be a lot of action going on there.
9. Google is huge. Amazon is huge. Delicious is redesigned. Chrome is catching up. Open Range is dying. Diggnation is dead.
10. Some of the finer News for TV Majors (@N4TVM) posts from the past two weeks: Canadian Cancellation, BBC Cuts, Behind TOLN, Fox News Reflection, Hulu's Problem, Future of TV Report, MTV Remade, Spectrum Fight, The ESPN Dilemma, Cable A La Carte, More Screens Are Better, GLAAD Report,  FX Ad Drama, News Study.