Specter of Legitimation: The Fading of NBC's Thursday Legacy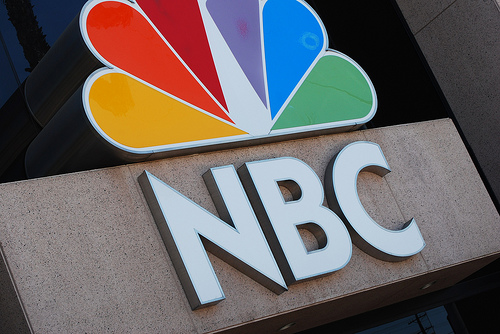 NBC's struggles are well documented, with network president Bob Greenblatt forced to admit to assembled television critics at the TCA press tour last week that they "had a really bad fall." We are past the point where we can be surprised with a new NBC series struggling to find an audience, and the impact of yet another double-digit ratings collapse for a returning series is all but gone.
On some level, NBC would be best off forgetting about the past and focusing on the future, but the network continues to swear fealty to the ghosts of NBC past. Specifically, the network's Thursday night lineup remains tied to the network's previous success on this evening, scheduling four comedies and a drama as a gesture back to the days when Friends, Will & Grace and ER were dominant in these time slots.
While the actual "Must See TV" branding is all but gone, and even the more recent "Comedy Night Done Right" has fallen by the wayside, there remains a specter of legitimation surrounding the evening…at least in the eyes of NBC schedulers. Viewers have seemingly disagreed, with Prime Suspect bottoming out early this Fall, and Community moving onto the bench after underperforming. We could get into a lengthy conversation about the actual quality of these shows, but the fact remains that NBC was looking to this week's relaunch of their Thursday night lineup as the season's second attempt at tapping into this history, making three changes meant to re-energize their standing on the evening.
That all three of those changes were ineffective raises further questions about the limitations of the network's pedigree on this particular evening. However, while a quick glance at TV by the Numbers would reveal the fairly dismal ratings data that met the returning 30 Rock (moving into the 8/7c slot vacated by Community), the relocated Up All Night (swapping timeslots with Whitney at 9:30/8:30c), and the newly debuted The Firm (stepping into its regular timeslot at 10/9c, drawing such low ratings that I won't even bother discussing it in any detail below), I don't want to necessarily focus on the numbers here.
This is partly the result of my general wariness regarding the impact of TV by the Numbers – a site that perpetuates flawed metrics and stokes the flames of fan frustration with reckless abandon (and with little purpose other than driving up hits to their site) – on our conception of a show's success or failure. However, I also think we need to focus as much on the means as the ends when it comes to the success of television scheduling, moving past "X or Y are going to be canceled" to an exploration of what the network was attempting to accomplish and the strategies they used in that attempt. Ratings data might indicate the success or failure of a particular strategy, but the proliferation of those ratings as an instant metric for a show's success has replaced more cogent, detailed analysis of ratings results and their implications (although Todd VanDerWerff's occasional, more thorough ratings reports at The A.V. Club are a step in the right direction).
What I want to focus on instead is the promotion surrounding the return, or the lack thereof. While 30 Rock's premiere was not exactly off the radar, and Up All Night's move to Thursdays has been present within promos for the show since late last year, little extra work was done to suggest that the new lineup was an "event." While I don't want to overstate the importance of critics to a show's success, that NBC chose not to send out screeners of the 30 Rock premiere (or any other comedy episodes in this week's lineup) in advance meant that there were no advance reviews; although the fact that most critics were otherwise occupied at the aforementioned Press Tour may have played some role in this, it still seems odd given how long 30 Rock has been off the air (eight months). Similarly, while Up All Night's move to Thursdays is perhaps not the same as a season premiere, treating it as a season premiere would have been a great way to draw in a larger audience.
NBC usually does some level of holistic marketing for their Thursday comedy block, and this week was admittedly no exception. However, the problem is that it should have been an exception, instead of the tired 2012 Mayan Apocalypse riff that the network threw together:
Where is the celebration of the timeslot pairing of Tina Fey and Amy Poehler, successful in both television and film? Where are the efforts to combine Ed Helms' Hangover credibility with Maya Rudolph's Bridesmaids credibility to draw in the "Wildly Successful R-Rated Comedy" crowd? I'm not suggesting these would be brilliant strategies, but it seems strange that no effort was made to herald these returns beyond slotting them into timeslots where the network has been successful in the past.
That effort, it seems, was reserved for the Wednesday debut of Whitney and Are You There, Chelsea?, branded as "Happy Hour" (much to the chagrin of critics who are unfavorable towards both multi-camera series):
The more extensive branding approach to the Wednesday premieres is logical given that it was the series premiere for Chelsea, but it also reflects that NBC feels it is working from scratch in the timeslot and needs something different to connect with viewers. Conversely, the lack of promotion surrounding 30 Rock and Up All Night's returns reflect the network's belief that Thursday night comedies on NBC are an event no matter what promotion they might run, a belief which seems more misplaced with each passing week.
The "Must See TV" brand is not necessarily dead, I'd argue, but it is no longer so viable that it can be tapped into without any sort of concerted marketing effort. While Greenblatt may be willing to admit that his network had a rough fall, his new Thursday lineup may have performed differently if the network was also acting like it, even on the most hallowed of nights on the network's schedule.