Upfronts 2012: "Save our Show (On the Industry's Margins)"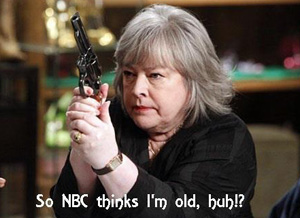 [This is the first of two pieces on this year's Upfronts from Antenna – on Friday, Jonathan Gray will consider the newly ordered shows from the five networks, while today I focus on the renewals and cancellations.]
Our friends over at In Media Res are in the midst of a week on "Save our Show" campaigns, and Upfronts week is where many of those campaigns originate. This is the week when the bubble is supposed to burst, and fans are supposed to come out of the woodwork to defend their favorite shows on message boards and social media sites. This is the season when peanuts saved Jericho and Subway saved Chuck, after all, and I've been watching my Twitter feed with baited breath to see which show would be this year's equivalent.
The equivalent never came. FOX decided to give Fringe a shortened final season despite its ratings struggles. NBC, perhaps out of fear over what fans would do if they canceled Community, chose to renew the low-rated sitcom. CBS renewed critical darling The Good Wife over a month ago. ABC showed no interest in threatening sophomore success story Happy Endings, and TBS swooped in to save Cougar Town before the network could cancel it. The CW avoided angering the Chair Factory and allowed Gossip Girl another season despite a precipitous ratings drop. Accordingly, 2012 lacks that one big cancellation that has everyone talking.
This isn't to say that there were no cancellations, but none of those cancellations made any real impact for a variety of reasons. Breaking In was already canceled last year before being saved by a last minute deal between FOX and Sony Pictures Television. NBC's Awake long outlasted Kyle Killen's infamous Lone Star, making it enough of a success to satisfy devotees. In the case of NBC's Bent and Best Friends Forever, meanwhile, the problem lies in how the network treated the shows: it would be entirely plausible for some people to have never even known that Bent existed with its bizarre three-week burnoff, while Best Friends Forever was quickly pulled off the schedule (albeit after more promotion from the network than Bent received). It's hard to create a "Save our Show" campaign for shows that never had time to build an audience—Best Friends Forever fans are trying, but it's nearly impossible to get any traction after such a short run. Given that NBC barely seemed to want the show in the first place, getting them to order new episodes will be an uphill battle.
However, given that we can count the number of successful "Save our Show" campaigns on one hand, it seems strange to think about these campaigns in terms of success rate, even if that is our impulse. Instead, I propose we think of them in terms of visibility. On the one hand, these campaigns are—at their most basic level—about gaining visibility in an effort to save a particular show. However, at the same time, they offer visibility—or the potential for visibility—to audiences who feel their viewership has been marginalized, the cancellation signaling a lack of respect for their agency. Efforts to save The Game upon its cancellation by The CW (as Erin Copple Smith outlined in this post about the show's resurrection on BET in 2010) told us something about fandom more generally, but it also said something about African American audiences who were being pushed out of the network's target demographic by way of systematic cancellation.
In other words, we should turn our attention to why we're not talking about a big cancellation in a year where a number of highly-rated shows got canceled. CBS' Unforgettable was drawing over ten million viewers a week, while NBC's Harry's Law drew more viewers than any other fictional series in NBC's lineup. However, neither show performed well in the 18-49 demographic (hence their cancellation), and both are in genres (the crime and legal procedurals, respectively) that are consistently delegitimated within the online spaces where such fan campaigns are commonly spread. Does this mean that no one is out there fighting to save these shows? No – in fact, Harry's Law fans have started a Facebook page that actively deconstructs this delegitimation within NBC's scheduling practices. However, "Save our Show" campaigns are unable to operate outside of the cultural hierarchies that devalued these particular programs to begin with, meaning that the viewers who might want to save the show are unlikely to be visible in the spaces—Twitter, the mainstream press—where shows are generally saved even if they are actively engaging in such campaigns.
And even in cases where "Save our Show" campaigns do become visible, like with Jericho, they become visible as the actions of cult audiences rather than the actions of audiences covering a wide range of age groups. In my interaction with Jericho fans back in 2007, I discovered a surprising number of baby boomers active in fan communities, and yet when we talk about "Jericho fans" in the context of our histories of active audiences I doubt students are picturing 55-year-old women mailing peanuts to CBS.
While older viewers may be a more explicitly marginalized and delegitimated group within industry and online discourses, we could follow Elana Levine and Michael Newman's lead and consider how the masculine nature of discourses of quality inhibits the ability for other campaigns—for shows like The CW's The Secret Circle , NBC's The Sing-Off or ABC's GCB—to spread as widely as those for shows aimed towards younger male audiences.
While all the visibility in the world might not convince NBC to renew Harry's Law, what visibility these "Save our Show" campaigns achieve could shed further light on marginalized groups and the industrial hierarchies that placed them in this position; the networks might not be listening, but this is the time of year when their voices can at least be heard.