Time Warner's "Thought Leadership Seminar"
Interested in media industry studies? Want to know more about how people in the media industries understand their work? I strongly recommend taking advantage of the many programs for college-level educators sponsored by industry associations, such as the Academy of Television Arts and Sciences, the National Association of Television Programming Executives, and the International Radio and Television Society.
Occasionally media companies also organize these programs. Last week I attended Time Warner's "College Professors Thought Leadership Seminar," focused on media research, at their new Media Lab in New York City. Presenters included vice presidents of media research from Turner, HBO, Warner Bros. Entertainment, and Time.
Halfway through the program, our MC announced that much of the research material is "proprietary" and should not be "shared" publicly. His comment shows the tension within the media industry between promotion on the one hand, and control on the other. For TW, educational aims don't square perfectly with competitive aims. Of course I feel no such conflict.

The presenters emphasized TW's commitment to "innovation" and "unparalleled passion for storytelling." But they confessed also to an interest in "bolstering the ecosystem," which eventually emerged as their main objective. In fact TW's chief innovative strategy is TV Everywhere, the plan to restrict online program access to subscribers to cable and satellite video services. And what recommends it to company executives is precisely its supposed ability to "extend an existing successful business model" and discourage "cord cutting" (i.e., canceling multichannel video subscriptions). The industry's dogged, perhaps panicked, insistence that its business model will survive social and technological change was one of the most instructive features of the seminar.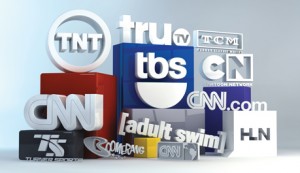 The Turner VP presented studies from 2008 and 2010 "proving" that audiences will sit through as many ads in online video as in linear television (non-timeshifted viewing). In these studies, more ad interruptions did not lower the viewing rate. When I suggested these studies predated the rise of Netflix, an ad-free streaming option, this executive remained serene. Audiences won't change, he insisted, and everybody in the industry is "happy" with the interrupting ad model. I am skeptical, however, that the audience will share the industry's contentment.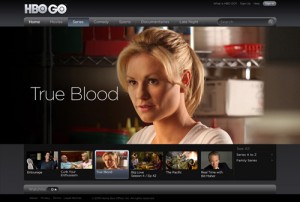 The HBO representative bemoaned his company's lack of access to customer information, which is held by multichannel video providers (cable operators, DBS, telcos). HBO depends on those providers for marketing HBO subscriptions and so is reluctant to break from that "ecosystem," despite evidence that there may be a market for freestanding OTT (over-the-top or streaming) HBO GO subscriptions. That HBO is reluctant to break from its providers, despite being well positioned to compete with Netflix in the OTT "space," indicates the depth of resistance in the cable industry to such a possibility.
Famed media researcher Betsy Frank presented a biometric study in which participants wore belts measuring heart rate and respiration, and glasses with tiny POV cameras. While the study demonstrated the fragmented attention spans of "digital natives," it left open the question of whether sustained attentiveness is a consequence of the technology used or the maturity of the users. Every media shift has produced hand-wringing over youthful attention spans; is multi-platforming a new behavior or just a newly measurable behavior?
Warner Bros., one of the largest television program production companies, also syndicates programs to local broadcast stations and cable networks. Such programs include off-network shows, such as reruns of Friends and Big Bang Theory, and first-run shows, such as Ellen and TMZ. This presenter explained that "syndication" is an old media term: they have renamed themselves "WB Branded Networks" because they offer, along with the usual episodes and 30-second spots, the opportunity to integrate advertising into these programs using three strategies. When, say, clips of Big Bang characters eating hamburgers are wrapped around a commercial for Burger King, we have "contextualization." When a week of episodes is "themed" around an advertiser, we have a "brand takeover." When the ad is integrated directly into the program, we have "branded entertainment." Ellen DeGeneres, for example, promoted Ore-Ida sweet potato fries during her talk show not only with an ironic, Arthur Godfrey-inspired pitch, but also with a tongue-in-cheek dance routine using dancers costumed as giant sweet potato fries:
Integrations are as old as broadcasting itself. The inspiration for the Ellen integration is probably this 1952 example for Old Gold cigarettes:
But the Ellen integration relies on irony to disarm audience resistance to the shill.
Much more can be said about TW's seminar, but I hope I have inspired some readers to take advantage of these industry programs. While TW may expect educators to follow its "thought leadership," in fact industry programs give us the opportunity to develop our own informed critiques of media industry strategies.