I, Reboot (Part II)
Casting off my weak and overused metaphor of a motor vehicle for a moment, I will tell the story of a "word," and how it semiotically multiplied into a conceptual hubbub of meanings, and why. My thesis deconstructs the reboot term and I shall share with you what I have uncovered. It is not often, if ever, we get to see a word, a single, linguistic seed, evolve from the neologistic birth canal into a semantic formation.
And before you get your knickers all twisted up in a poststructuralist knot, it is necessary to construct definitions before we can even begin to analyse, examine and debate how cultural processes operate. The idea that concepts can be interpreted any which way possible is to misinterpret poststructuralism that suggests that language.
Let's get down to brass tacks here. The term "reboot" – as in rebooting your computer – is only forty-three years old, its birthday being 1971. Relatively speaking, that's a squealing, squawking baby! If words could grow legs and arms, reboot couldn't even clench a fist, let alone walk or run.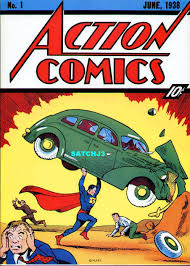 Etymologically, a reboot-as-narrative-analogy is even younger, a foetus, a seedling even (1989 is its birthday according to the Oxford English Dictionary). Many have commented that the reboot narrative concept comes from the comic book medium. Indeed it does. But this is where the problems begin, you see? This is where the genre process and rebooting get all entangled and entwined in a Gordian knot of conceptual hodge-podge. Comic books have been rebooting for decades, since "minute zero," as Michael Chabon calls the publication of Action Comics #1 which introduced the world to Superman in 1938.
Not true.
To be sure, comic books have always sufficiently engaged in periodic revisions, regenerations and reformations. As Geoff Klock has argued, one of the principle reasons why long-running vast narratives, such as DC and Marvel, have managed to expand and enhance their brand "life" is by delicately dancing the dialectic between standardisation and differentiation to great effect as an elemental part of their survival code, a kind of Darwinism, a natural (textual) selection.
This is how all texts operate and not a description of the reboot process. "Mere repetition would not satisfy an audience," claims Steve Neale. I concur, Steve. For Derek Johnson, "product differentiation is the key to profit." Well said, Derek. Or, as Stringer Bell would no doubt say: "word" (which is cool-talk for "definitely," or so I am led to believe).
What, then, is a reboot, I hear you ask?
In 1986, DC Comics sought to purge their labyrinthine story-program of continuity errors and a narrative history that deterred potential "newbies" from jumping on-board. Sales had been declining rapidly for over a decade and Marvel "ruled the roost." A twelve-part mini-series, Crisis on Infinite Earths, was the answer to their problems. Annihilate the DC Universe and start over from scratch. In short, reboot the system. Wipe away a publication history and begin again with a new story-program.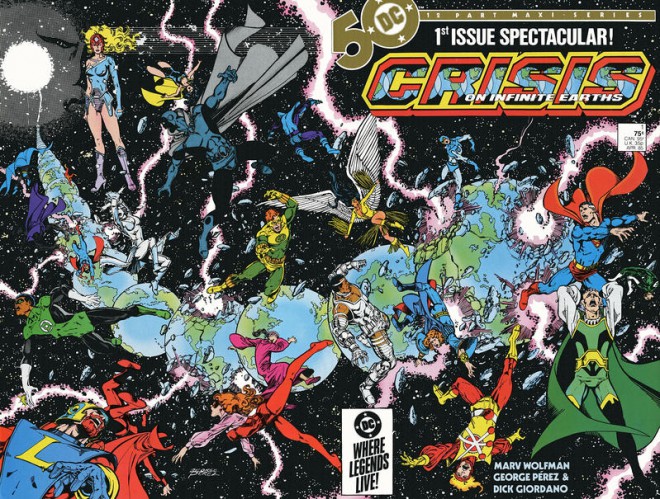 To be sure – and I do not mince my words here – engaging with the DC comic book hyperdiegesis at that time could not have been helped by three PhDs in Quantum Physics, a Macarthur Grant and a five-year long sabbatical from life, the universe and nutritional necessity! Douglas Wolf describes fans who can successfully navigate the chaotic contours of the DC and Marvel hyperdiegetic continuities as "super-readers." I think this does them a disservice. Comic book readers of the 1980s who consumed and understood the continuity are nothing less than geniuses, gurus, veritable professors of alternate realities and monstrous geographies. I say award them MBEs, each and every one of them. Stick 'em in a laboratory and watch them create the time machine. Hell, throw in a Delorean, let's see life really imitate art….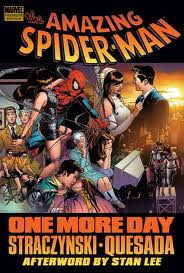 The notion that comic books have been rebooting since its inception is misleading and fallacious. One technique which DC and Marvel have adopted over the years is that of the "ret-con," an abbreviation of "retroactive continuity." A ret-con retroactively changes continuity by altering the details of an event in the past to make sense of a current storyline. Sometimes this technique can be extreme, such as the Spider-Man arc, One More Day, which ret-conned Peter Parker and Mary Jane Watson's marriage out of continuity – and created a fan backlash in the process for good reason: it was just too darn silly!
It is not only comics that engage in ret-conning. If anyone remembers Dallas, and the infamous season where Bobby Ewing is killed and is miraculously resurrected the following year. How did he return? It was all a dream! This ret-con wiped away an entire season's worth of episodes in one fell swoop. Of course, it was all downhill from there and Dallas had "jumped the shark."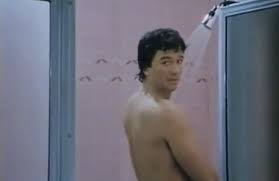 A ret-con is not a reboot. A reboot wipes away a publication history or, in film or television, a screen history and begins again with a new syntagmatic layer.
Of course, rebooting can never truly wipe the slate clean. The slate is a palimpsest and contains all the traces and ghosts of previous incarnations. However, we can see (hypothetically) intertextuality and dialogism spiralling along a horizontal axis – the paradigmatic – and the story itself unfolding sequentially along a vertical axis which is the syntagm. Intertextuality may "destroy the linearity of the text," as Laurent Jenny argues, but linearity is still preserved. I prefer to understand narrative as a dialectic between linearity and non-linearity, chaos and order, paradigm and syntagm. Intertextuality vandalise the text while at the same time readability is guaranteed. As Mark J.P Wolf states, "without causality, narrative is lost."
Next time, I shall illustrate how the reboot terminology has been marshalled by academics and journalists in ill-conceived ways, one which has birthed a buzz word – fuzz-word even – that has set in motion a range of non-sequiturs.