Through the Lens: The Wisconsin Protests in Photos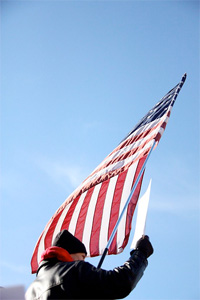 Over the course of the past week, I've been in and around the Capitol Square capturing as much of the story as possible with my camera – this is something I tend to do in most situations, but it felt particularly necessary here. For a few days, my photos went unshared thanks to a misplaced card reader, and it felt like some form of injustice – now, having found what had been lost, it's been almost thrilling to share pictures from "on the ground" with those who may not be in Madison, or who may have seen only parts of the goings-on at the Capitol.
Admittedly, this is not quite a journalistic perspective: most of the pictures share my own experience, or the experience of those I know personally, rather than that of the thousands who have their own stories to tell. However, I feel as though the pictures were taken with an objective eye, offering a glimpse of the overall atmosphere more than any one particular point of view.
All photos were taken between Wednesday February 16th and Saturday February 19th in Madison, Wisconsin.
Inside the Rotunda: The Capitol
Capitol Square: Marching in Madison
An Alternate Voice: The Counter-Protest
Eye on Wisconsin: The Media in Madison
[For more photos from the week's protests, feel free to peruse my "Wisconsin Protests – 2011" set on Flickr]