Everybody's Doing Molly? Dance Music Cultures and Drugs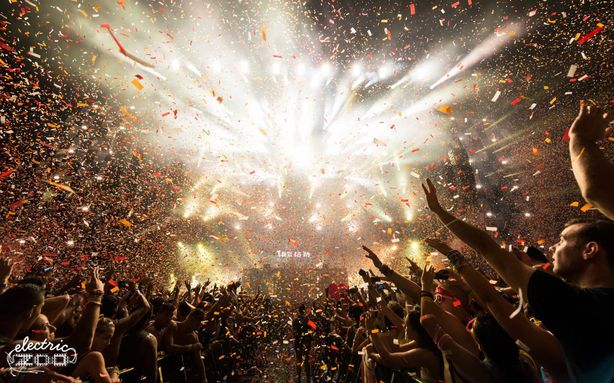 The high-profile cancellation of the third and final day (September 1, 2013) of Made Event's Electric Zoo festival on Randall's Island, New York, following the drug overdoses of two festivalgoers, shined another spotlight on one aspect of electronic dance music (EDM) cultures that is either an intimate or inherent part (depending on where you're standing); namely, the presence of MDMA.
After it was revealed that Olivia Rotondo, 20, died after ingesting pure MDMA (the drug sold in pill form as ecstasy and in powdered form as molly), and that Jeffrey Russ, 23, died after taking a mix of MDMA and methylone (another stimulant often mixed with MDMA and also sold in powdered form as molly), both an expected heartfelt apology from Made Event and a torrent of soul-searching from those within the scene followed. If nothing else, the commentary that emerged, whether contributed to by Pasquale Rotella (the promoter who is himself no stranger to drug-related deaths at EDM events) or EDM performers Kaskade or Diplo (who was attempting to break the twerking "world record" at Electric Zoo) suggests that there isn't a consistency of opinions about how best to tackle the problem of drugs within EDM cultures.
It seems that until the solution is abstinence (unlikely), harm reduction (as preached and practiced by DanceSafe, the education-focused nonprofit), or something revolutionary, the fact remains that a cycle of drug-related death, followed by media framing of said drug-related death, and internal commentary on how best to prevent another drug-related death so as to avoid the cold glare of the media and the subsequent fatal stare of lawmakers, seems inevitable. (This is all not to bring up the elephant on the dancefloor, which is the fact that "molly" can mean both "pure MDMA in powder form" as well as "who knows what is in this amphetamine cocktail I just snorted." Semantics can be harmless when writing about the drug but potentially deadly when ingesting it.)
While a comparison with the ecstasy-related death of English teenager Leah Betts in 1995 might be instructive in thinking about how the media frames the relationship between dance music cultures and drugs (Betts literally became the face of drug abuse for the British tabloid press and the face of an anti-drug campaign spearheaded by her parents within the space of a few months), a more useful comparison might be to take a wider view, in order to sketch the similarities between the mainstreaming of rave music cultures in the mid- to late- 1990s and the mirrored mainstreaming of EDM cultures in the early 2010s.
Indeed, the superstar DJs like Paul Oakenfold and Danny Rampling who earned 1990s-ridiculous sums of money find their doppelgangers in the megastar DJ Afrojack, who earns 2010s-ridiculous sums of money; the Ministry of Sound superclub, which eventually joined up with sponsors like Sony and Pepsi in the rave boom of the mid-1990s has a contemporary twin in the megafestivals like Electric Daisy Carnival, which is sponsored by Sony and Red Bull; and advertising campaigns for sneakers and candy that used rave imagery are rebooted in TV commercials for Doritos or Kia that wub to an EDM soundtrack.
Journalist Stephen Kingston bemoaned the neutering of rave in 1995, and his words sound especially eerie today: "The house movement has been herded into a capitalist kraal. Club culture used to talk a lot about 'freedom.' It's turning out to be the freedom to be farmed." One wonders what he would have to say about a festival whose moniker is a sort-of-synonym for kraal, or, more significantly, the mooted IPO of the Live Nation-affiliated concert promoter SFX, which looks, after the success of the TomorrowWorld EDM festival on the weekend of September 27-29, 2013, to be a sure thing.
Given the mainstreaming of rave in 1995, it was a sad truth that drugs would similarly go mainstream. As Matthew Collin suggests in his history of dance music culture Altered State: The Story of Ecstasy Culture and Acid House (Serpent's Tail, 1997), at the same time that rave culture boomed, the unsavory aspects of that same culture also boomed. As he comments, "Recreational drug use in Britain underwent a process of democratisation that mirrored the evolution of dance culture." And while he is careful to not foist causality onto dance culture, it is nonetheless a fact that drug use exploded in Britain at that time.
I do not want to claim that the mainstreaming of EDM cultures has caused a contemporary mainstreaming of drugs, drug use, or drug-related deaths. But I do ultimately wonder what happens when the forces of unchecked capitalism associated with the mainstreaming of music cultures prevent those cultures from protecting or regulating their own.