Will 2014 Be the Year of the TV Latina?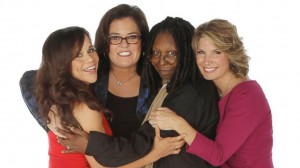 On September 15 of this year, Rosie Perez took her seat as the first permanent Latina co-host of The View, ABC-TV's long-running daytime chat show. The network confirmed its hiring of Perez (an Oscar-nominated actress also known for her work as an author, filmmaker and activist) only a week or so prior to the new season's premiere. Days later, Eric Deggans at NPR's Code Switch blog asked, "Does it matter that Rosie Perez is the first Latina co-host of The View?" Answering his own question, Deggans affirmed, "Seeing a Latina performer with a history of speaking out on serious issues get a platform like The View is an encouraging sign" that "just might make for some great television, too." Deggans's sentiments echoed the midsummer burst of enthusiasm among media commentators for the Latina headliners of CW's Jane the Virgin and ABC's Cristela, who together became the unexpected breakout stars at July's Television Critics Association annual pre-season junket. With Perez joining The View, the online chatter only grew: might 2014 be a breakthrough year for Latinas on TV?
Such "Latin explosions" — or apparent surges in the visible presence of Latinas/os in popular  culture — have certainly happened on TV before. Only a dozen years ago, George Lopez launched his eponymous network sitcom at a time when Latino-themed scripted shows could be found mostly on cable networks like Nickolodeon and Showtime. The 2002 network schedule saw not only Lopez's show but also second Latino family sitcom as well as a critically-praised Latino family drama. But only The George Lopez Show survived 2002's mini-boom in Latino TV to endure for five seasons, long enough to share the broadcast schedule with another one or two other successful network shows prominently featuring Latina/o characters and actors on primetime. Still, in 2014, the notable presence of Latina/o performers, characters and themes (on more than one network television show at a time) remains surprising enough to stir media buzz.
On quick glance, 2014's broadcast network schedule does suggest that there are more Latina/o characters, actors and narrative scenarios this year than, perhaps, ever before. True, most such shows are not about Latina/o characters but rather include Latina/o actors, especially within ensembles featuring kids or cops. This year brings a couple Latina/o kids and a whole raft of Latinas/os enforcing the law in new comedies, thrillers and genre shows. Not infrequently, these Latina/o actors are tasked to play their Latina/o characters "stealth" — embodying what media scholar Mary Beltrán has called "ambiguous Latinidad," wherein a Latina/o performer's presence permits audiences to either see or not see the character's Latino-ness. On ABC's How to Get Away with Murder, Karla Souza's Laurel Castillo exemplifies what I call "stealth Latina" casting, for — if you did not happen to know or notice that this established Mexican actress was appearing in her first US show — the show itself would provide few cues hailing the actor or her character as Latina. Likewise, Michael Peña's presence in the ensemble of FOX's Gracepoint recasts the family at the center of the show's murder mystery as a bicultural Latino family, an Americanizing gesture that does circumspectly root Fox's adaptation (from the British ITV original Broadchurch) legibly on the northern coast of California. Only a few other gestures, most embedded as details within Peña's performance, confirm that the Gracepoint's grieving Solanas family is at least half Latino.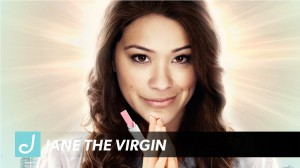 But there is nothing "stealth" about the Latinidad staged in CW's Jane the Virgin, an effervescent dramedy that narrates the unlikely saga of a young woman who is artificially but accidentally inseminated with her boss's child. Jane the Virgin features a majority-Latina/o cast centered on three generations of Latinas (one of whom speaks almost exclusively in Spanish) in a style as rooted in madcap comedy as it is in sentimental drama. Adventurously adapted from a Venezuelan telenovela, Jane the Virgin relishes the elaborate complexities of the serial romance as source for both comedy and drama, using a deftly crafted voiceover to sustain both narrative clarity and stylistic tone. Though observers have questioned the show's lack of Latina/o writers, Jane the Virgin and its star Gina Rodriguez have enjoyed an extraordinary first wave of acclaim as the "best" of the new season.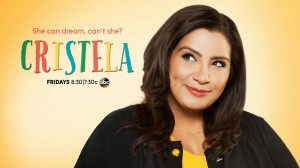 Cristela Alonso has also been anointed as one of this season's biggest (and most unlikely) breakout stars for her work on the sitcom that not only wears her name in its title but also as the show's creator, executive producer and star. Where Jane the Virgin has been celebrated by critics for its stylish storytelling, Cristela has been mostly critically dismissed as a middlebrow, retrograde or conservative multi-camera sitcom, with an unfortunate generic reliance on emphatic punchlines, broad stock characters and a prerecorded laugh-track. Some have noted Cristela's deft combination of tried sitcom scenarios ("fish out of water" and "culture clash") to create a show centered upon a smart, defiant Latina that somehow still plays as a "family sitcom." Fewer have noticed the formidable "crossover" veterans inhabiting Cristela's supporting ensemble (Carlos Ponce, María Canals-Barrera, and Gabriel Iglesias), each signaling Cristela's potential to speak to major Latino entertainment markets (Spanish language media, tween entertainment, and stand-up comedy, respectively) that US networks are yet hungry to reach.
Yet these shows — one the belle of the critical ball, the other a potentially lucrative commercial workhorse — both place the complex struggles of young Latinas (amidst Latina/o-majority ensembles) at the undeniable center of their show's narrative. Though both shows are presently among the lowest-rated on their respective networks, Jane the Virgin and Cristela, like their stars, are worth watching, in part because the story of Latina/o presence on US network is a reliably unpredictable one — a story (as Jane's "Latin Lover Narrator" might remind us) that even this season is still "to be continued…"