What the Canadian Netflix Says About Canadians (and Netflix)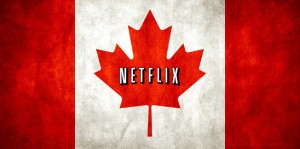 Netflix is very big in Canada. The company has recently claimed 4.6 million people subscribe to its Canadian service.  A study by a local software company estimated that somewhere between 30-40% of downstream traffic in peak hours belongs to Netflix. In addition, a large number (one report claims up to 35%) of Netflix subscribers access the U.S. version of the site through VPNs, watching shows like Louie or films like American Psycho that are unavailable on the Canadian service for rights reasons. If my cord-cutting students are a faint indication of overall use, their references to shows like Friends and The Fresh Prince of Bel-Air suggest that the reduced catalogue (some estimates say its 50% of the American service) has recirculated old television programs much like re-runs.  These shows are "new to them."
When we talk about Netflix in media studies we tend to focus on how its algorithms frame the user's experience.  But there is more to the service as a cultural phenomenon than big data.  Think about when we study how different versions of format television programs are "localized." We wonder about the politics – cultural and economic – involved in "Canadianizing" something like Idol or Project Runway. What if we gave Netflix the same treatment?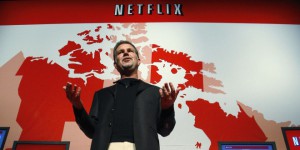 A striking feature about the Internet has been the absence of cultural nationalist rhetoric. No one was calling for Canadian editions of social networking sites like Facebook or suggesting that Google made it difficult for Canadians to "tell their stories." While these platforms may have piqued the interest of privacy officials and the security establishment, Netflix has awakened those in Canada's cultural industries. Representatives in the creative sector are concerned that Netflix operates outside of the policy framework that supports the production of Canadian television. Those in Canada's highly protected broadcasting industry – that has companies with properties across media platforms from newspapers to telecommunications – are complaining that they cannot compete with Netflix because it does not have content regulations and other regulations that they have to follow.  The regulator (known in Canada by the acronym CRTC) is furious at Netflix for refusing to release subscriber information during a recent round of public hearings on the future of television (the company claimed it was not legally required to do so). With an election looming the ruling Conservatives – positioning themselves as "consumer-friendly" – have promised that they will not issue a "Netflix tax" any time soon, despite the efforts of one of the provinces to advocate for that very thing.
Canadians' use of multiple versions of Netflix serves as a reminder of the cultures and practices of cross-border shopping that are part of Canadian life. During the 1990s some Canadian houses had satellite dishes and people would "know a guy" who could help them de-scramble services like Direct TV when substandard Canadian equivalents were on the marketplace. The same could be said for international broadcasters that were not otherwise available on Canadian cable broadcasting services, like Al-Jazeera, which received a license from the broadcasting regulator with conditions applied that all but guaranteed that no distributor would be able to reasonably carry the service.   Indeed, many of Canada's mainstream media outlets – including the country's largest newspaper – appeared to encourage VPN use by publishing the names of companies and services that permit its use and by suggesting that the company itself is not serious about cracking down on those working in grey zone. In the headier days when both countries currencies ran nearly at par, many living near the border rented U.S. post office boxes to avoid high shipping and customs rates.  This is to say nothing of the organized bus tours, shopping guides and special sales aimed at encouraging cross-border shopping.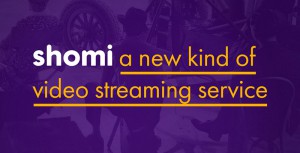 All of this attention is coming at a time when Netflix's moment in Canada may be at its apex.  Over the last few months, competing streaming services have entered the market.  Two major telcos, Rogers and Shaw, have teamed up to offer Shomi, signing exclusive deals with U.S. specialty stations and services like Amazon Prime to make shows like Transparent available to its users.  In addition, Bell now offers CraveTV and its libraries of HBO and Showtime programs to its subscribers for an additional cost. Both services are currently restricted to the company's respective cable subscribers and are offered as part of plea to stop customers from cutting the cords but one can easily imagine that both services will be widely available at some point in the future even for those who are already adrift (a recent announcement by the CRTC signals this may be coming sooner rather than later). As the competition gobbles up streaming rights for popular programs because of their ability to expose it across different platforms will Netflix be a less and less desirable option unless its original content continues to shine? It is difficult to imagine that the company will not be brought to heel by Canada's broadcasting regulator at some point that may nudge subscription rates higher.
Will Netflix have the stomach to stick it out if that happens?  It certainly has consumers on their side, fed up with expensive cable packages, restrictive contracts and lousy customer service that have historically characterized the  Canadian television experience.  Its current partnership with Shomi for the show Between points to a possible way forward.  Rogers will have the rights to air the show in Canada on its City television stations and on its streaming service, while Netflix will get distribution rights outside of Canada for a year before being able to show the series on its Canadian platform. It will be interesting to see how this "Canada first" windowing method plays out.
In the future we may see this moment as one of those blips in time when large numbers of Canadians engaged in a form of audio-visual media consumption outside of the policy framework. When thinking about Netflix outside of the U.S. then the big question is not how smart the algorithms are but how its entry into new locales encourages a range of cultural practices that test the political and regulatory contours of nations before they are eventually put into place.  This settles things just long enough for people to find new ways to get around them.