Television and the 2000s: Notes on Cable Drama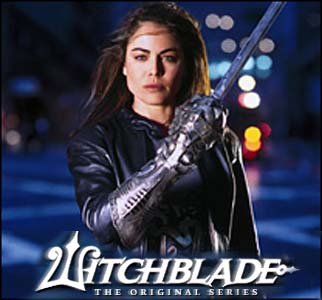 The early arrival of the obligatory "this year's best" lists and even some that note this as the end of the first decade of the 21st century as well as ruminations on the end of Monk and others recounting the change of this decade left me thinking about what can be said of television programming of the past ten years. While I instinctively recoil from assertions such as "we've entered a new Golden Age," there is an argument to be made for 2000-2009 as the decade of the original cable drama.
Importantly, I'm not just talking The Sopranos, Battlestar Galactica, and Mad Men here. The cable channels, with their variation from broad (TNT, USA, FX) to narrow (AMC, Lifetime) appeals, have indicated a real range in form. The shows they've established in the past decade are important both as television and for how they've adjusted the competitive field. In the brief space here, I address primarily basic cable, leaving to others the oft-celebrated examples of premium cable.
Ten years ago, neither audiences nor industry executives thought much of original hours on cable. Few had succeeded (and what was success). There was a sense that a breakout show could establish a channel brand—but even non-narrative shows could do this with less risk and cost. The general assumption was that an hour-long original cable series would surely be subpar to its broadcast counterpart. That perception is gone today, replaced with the knowledge that many of the most innovative and experimental series can be found on basic cable.
Some highlights to be remembered—both for storytelling and industrial disruption—The Shield's best actor Emmy win (the first major Emmy for a basic cable series) and syndication sale (another first) to Spike; USA and TNT's development of a whole slate of solid series that may lack mainstream chatter, but prove vastly more interesting than most broadcast drama (Psych, Burn Notice, among others); and finally in the last few weeks, that Sons of Anarchy—a relatively buzz devoid, yet emerging FX series—bested two broadcast networks in its timeslot. The cable originals have offered venues to see some of the finest television acting in memory (The Shield, Damages, sometimes Rescue Me, and Katey Sagal's recent Sons of Anarchy performances). It is not surprising that most of the actresses nominated for Emmys last year came from cable series.
I'm not yet sure what this means for the broadcast drama other than I don't watch very many of them. Certain versions continue to draw the audiences needed for broadcast economics (see CBS). Others, while artistically laudable, have risen so precipitously in cost to usher in The Jay Leno Show stripping as economic necessity. Many of the cable dramas provide far greater characterization while having plots not dissimilar from franchise broadcast fare so I suspect cross-influence to continue. Many others may not make official lists of the best, but deserve mention for accomplishment of the moment—a fond thought back over the decade and to the industrial form that offered Any Day Now, Witchblade, Playmakers, and Over There.