What Do You Think? Most Important TV Shows of the Decade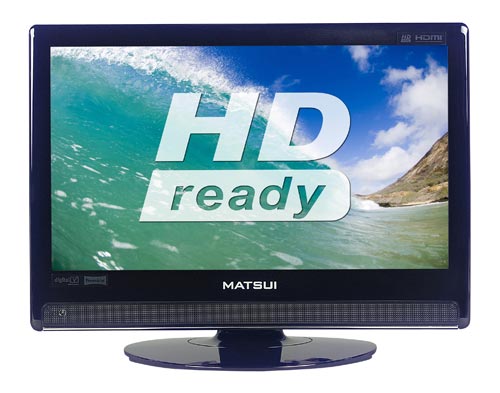 So yes, yes, the decade is an arbitrary way to group years, but (a) list-making can be fun, (b) decades take on meaning for many, which means even if they were arbitrary to begin with, they cease to be arbitrary in lived reality, and (c) see (a). With that in mind, what shows would you nominate as the most important of the decade? We're not asking for the "best" per se, and we're leaving it open with regards to what constitutes "importance," but humor us and play along. We've started the ball rolling, with personal picks, but the list needs your participation too.
All we ask is that you only list one show per post, then let others have a turn, since we want this list to form communally, not simply to be a collection of everyone else's lists. Also, be sure to say why it's important.
(Note: soon to follow will be Film, Music, and Websites).
Family Guy (Nick Marx):  Like most Simpsons acolytes 25 and over, I used to loathe Family Guy.  I devoted an entire chapter of my terrible, terrible master's thesis to "Cartoon Wars," the South Park episodes that pick apart the supposed laziness of FG's "Hey, remember that time we…" aesthetic.  I'm still not entirely sure I like the show, but there's no denying its importance.  FG was rightfully razed, then rightfully raised from the dead by Fox, and creator Seth MacFarlane now controls 75 percent of network television's most hallowed ground for primetime animation (not to mention the program's thriving syndication, DVD, and merchandising lives).  But its real importance can be seen as catalyzing the spread of flashback- and cutaway-driven humor on situation comedies and beyond, from How I Met Your Mother to 30 Rock to Saturday Night Live to the movies of Jason Friedberg and Aaron Seltzer (check the B.O. numbers, y'all).  Certainly, Family Guy is not the first or funniest program to do this, nor is it the most watched.  It is, however, a window into the mind of millennials, a useful case study in post-network era politics, and an ineluctable talking point for any discussion on comedy in the aughts.
The OC (Jonathan Gray): Of all the shows I'd put on my list, this is probably the one that I liked the least, so let's be clear that it's not here out of personal bias. But important it was. The show ushered tawdry, guilty pleasure teen viewing back into network primetime, and in doing so cleared the way for 90210, Melrose Place, and Gossip Girl. But rather than simply target a new generation of teen viewers, The OC also aimed to bring the previous gen along with them. And it led to Laguna Beach (and hence The Hills) on one hand, and The Real Housewives of Orange County on the other. And through the character of Seth Cohen, it arguably played a key role in instating geek chic, which led not only to geek friendliness across primetime but also to helping geek chic cinema (cf. The World According to Apatow).
The Wire (Andrew Bottomley): I may be over exaggerating here but it seems quite possible that more words have been written about The Wire than the series had viewers during its original run. Thus, it is perhaps unnecessary that I add to the heap of critical and academic musing now. But it is for precisely this reason that I'd choose The Wire as one of the most important programs of the 2000s: it is a show that will continue to be talked about, analyzed, rediscovered, and, if we're lucky, emulated for years to come. Relatively few TV shows have attracted the kind of serious examination and respect that The Wire has received from observers outside the traditional realms of Arts & Entertainment beats and media studies departments. Granted, praise for The Wire is too often cloaked in notions of "quality" and its successes are described as exceptions from the televisual rules. Nevertheless, as someone who both studies and cares a great deal about TV, I consider the venerability afforded to The Wire a great achievement because, despite efforts to define the show in terms of film, literature, sociology, political science, et al, it is TV and, as such, its merits highlight the value of the entire medium.
The Sopranos (Josh David Jackson): The Sopranos was at the very epicenter of one of the most significant television trends of the '00s: the rise of the cable drama. It was truly a popular phenomenon. Few, if any, other programs during that period could match the series in terms of its critical regard and commercial success. Consider the final episode, which captured nearly 12 million viewers with its premiere alone, won an Emmy, and launched ten thousand water-cooler discussions and internet tirades (and, of course, a Family Guy gag). It also punctuated the different ways people consumed TV in the '00s. The Sopranos shepherded viewers to premium cable and to DVD on TV (indeed, HBO has released a new "complete box set" for the series every holiday season since it ended in 2007, including its full Blu-ray treatment last November). Moreover, unlike other dramas on premium channels, The Sopranos lives a happy afterlife in syndication. Finally—and this is a little more subjective but what the hell—I thought it was often pretty damn good, and that's better than I can say about 90% of the other shows I'd put on a "Most Important TV" list.