Style Blogging and Retail Fandom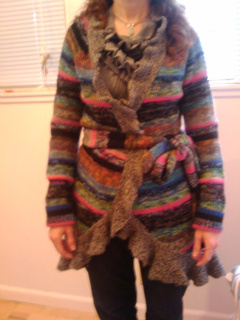 A new-to-me blogging community is that of the fashion or style bloggers.  Perhaps unsurprisingly, these blogs are primarily written by women and rely heavily on images as well as text to tell their stories.  Bloggers often post daily photos of themselves and detail the origins of each article of clothing they are wearing.  Commenters typically compliment the bloggers on their style, and ask questions about where they can get certain items.  There are also multiple style blogging sub-genres—many of which I'm sure I have yet to discover.  One such sub-genre is the academic style blog.  Those I've discovered, including academichic, Fashionable Academics, and What Would a Nerd Wear, are written by graduate students, most of whom identify as feminists and explore the politics of fashion in academia.  Their style tends to combine thrifted items with those purchased new from mass-market retailers, and sometimes includes DIY efforts, as well.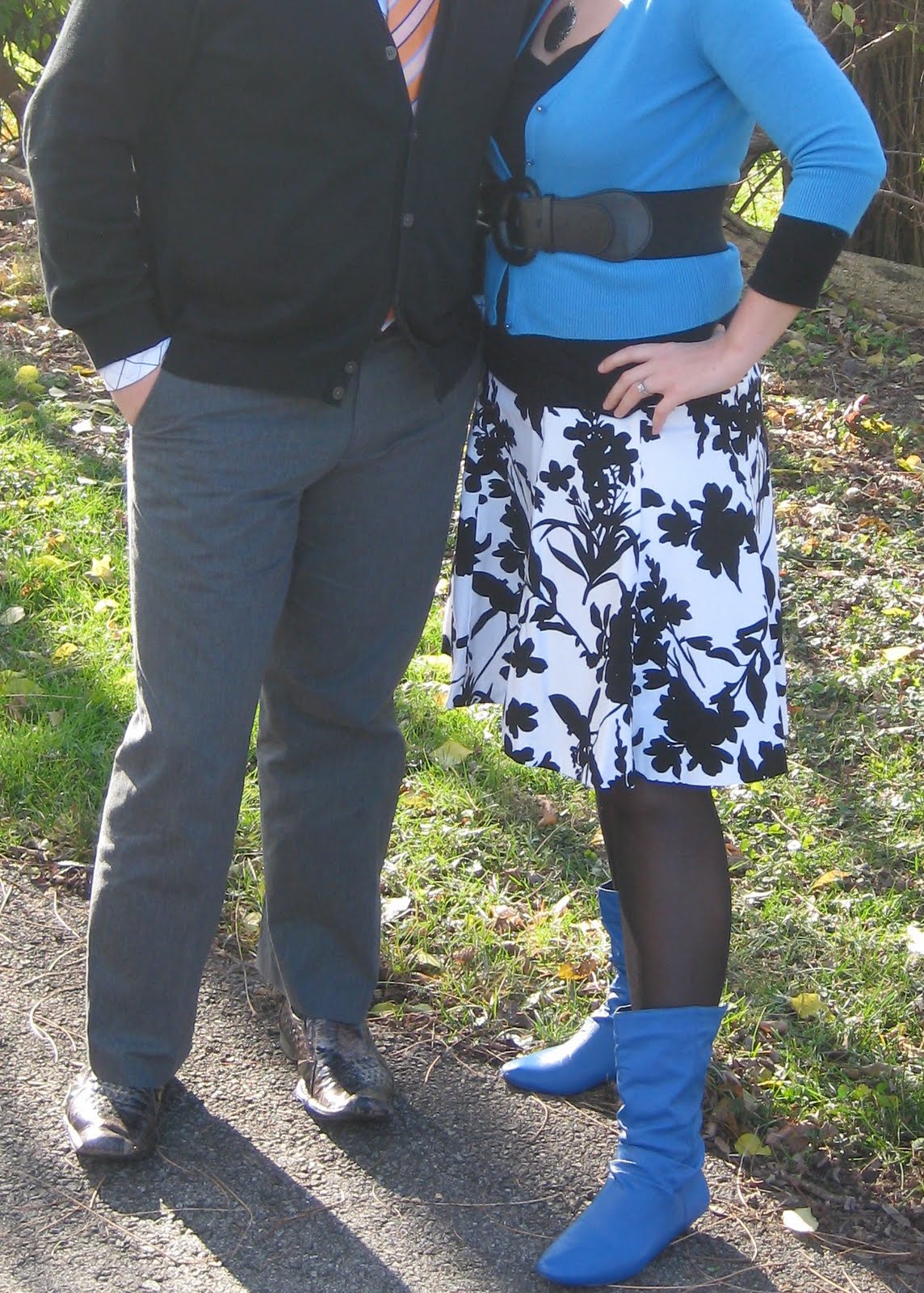 Another sub-genre focuses on an individual retailer, with bloggers identifying as fans of a particular store and focusing their energies upon reviewing its latest offerings.  One such community exists around the retail chain, Anthropologie, a retailer of women's clothing, shoes, and accessories, as well as home décor items. Anthropologie identifies itself as targeted to women with household incomes between $150,000 and $200,000, but the bloggers in this community, including such blogs as Anthroholic and Effortless Anthropologie, do not necessarily fit this income level.  Indeed, there are links between these blogs and those of the academic bloggers, which suggests that Anthro "fans" come from a variety of economic circumstances.  The Anthro bloggers are well aware of the pricey nature of their adored objects, and regularly discuss strategies for acquiring Anthro products more affordably.  Indeed, much time on these blogs is spent monitoring the sale patterns of the stores and website, tracking ebay offerings, and buying, selling, or trading items within the blog community.
The Anthro blogs are as much about appreciating the store's unique products as they are about consuming them.  Bloggers spend significant time in Anthropologie fitting rooms, photographing themselves in the latest items, most of which they are not buying imminently.  While there is no doubt that such blogs celebrate and support mainstream consumerism, they also exhibit features typical of other kinds of fan communities, those that media scholars are more accustomed to studying.  For one, they certainly function communally, with bloggers and readers supporting each others' style choices and complimenting each others' taste and appearance.  They also challenge dominant conceptions of feminine beauty, as fashion fans of all sizes and appearances are celebrated and seen as role models.  The women wearing Anthro clothing on these blogs have adopted some of the poses and style choices forwarded by the company's own advertising, but much of the photography is more utilitarian, with women taking pictures of their outfits in mirrors, their cameras or, more typically, their camera phones more visible than their faces.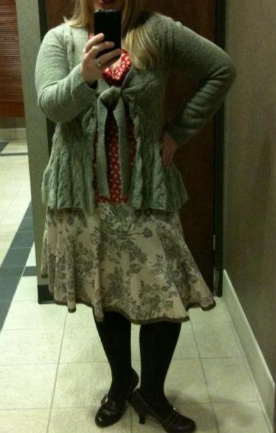 There is no doubt that the ability to think this carefully about fashion, as well as to invest the time and money in maintaining a particular look, not to mention blogging about it, is a product of privilege.  But the style bloggers whose work I am so enjoying remind us that we all negotiate a place for ourselves in a culture within which we possess different degrees of privilege in different contexts.  The women of the style blogging communities I have explored consciously use fashion to shape their identities, form connections with one another, and define particular iterations of contemporary femininity.  That they do so in negotiation with a patriarchal, consumer culture makes no less significant their efforts to find small ways of making that culture their own.