Our Intractable Ideological Moment: Surnow, The History Channel, and the Kennedys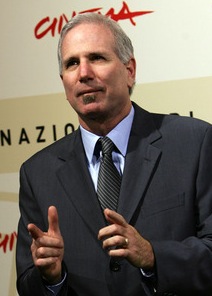 For me, the dilemma began in 1991. I was teaching an "Introduction to Political Science" class at the time, and one evening I boldly proclaimed that what the new talk radio media phenomenon, Rush Limbaugh, was saying was a load of crap. I simply assumed that anyone attending college would, of course, recognize that Limbaugh's spurious claims, ad hominem invective, and dubious social and political analysis would be obvious to any sentient human being. I was taken aback, though, when a round-faced young man on the front row from somewhere in rural Alabama earnestly and honestly proclaimed that I was wrong—Rush Limbaugh was not lying; he spoke the truth, I was told.
Ever since that moment, I have wrestled with what I see as the fundamental issue that defines our political moment in time—the seemingly irreconcilable epistemology of liberals and conservatives. That is to say, conservatives have mobilized a full scale assault on our previously shared ways of knowing and what counts for truth. For at least two decades (if not longer) they have routinely promulgated a myth of an untrustworthy and dangerous "liberal media," as well as "liberal elites" that supposedly dominate much of society. That has grown in recent years into a full-throated screed against any sector of society that doesn't adhere to the orthodoxy of right-wing conservativism. While this line finds obvious currency in the rhetoric of media populists such as Sean Hannity, Glenn Beck, Bill O'Reilly, and Limbaugh, it is now much more pervasive through all segments of the Republican Party and conservative establishment, including politicians such as Sarah Palin, Michelle Bachmann, Eric Cantor, and others. Furthermore, it is now routinely a rallying cry for all ilk of ill-informed grassroots groups, including that amorphous yet dangerous grassroots populist uprising known as the Tea Baggers.
As I have argued elsewhere, what lies at the center of these attacks is an epistemological challenge to how society arrives at its truth claims. From the ridiculousness of Conservapedia (the right-wing's answer to the supposedly liberal and anti-Christian Wikipedia) to the patently offensive assault on knowledge and history that is Glenn Beck's "documentaries" linking Fascism and Hitler to Communism and Stalin (and by association, the great American Socialist Barack Obama), the far right is making headway in their promulgation that the old ways of arriving at knowledge are not to be trusted (a point parodied, of course, when Stephen Colbert noted that "reality has a well-known liberal bias").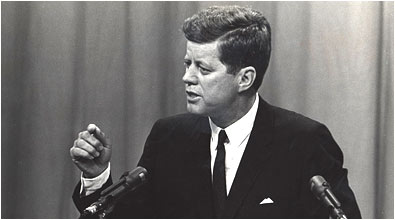 The latest flair-up in this epistemological challenge can be seen through Joel Surnow and The History Channel's upcoming documentary on the Kennedys. Press accounts report that left-wing documentarian Robert Greenwald (Brave New Films) is spearheading a campaign to thwart what he and former Kennedy staffers see as a tawdry and malicious hatchet job on the Kennedy family. The best the press can do in trying to measure such disputes is point to a previous docudrama, The Reagans, to suggest a historical corollary. The Reagans suggested that Ronnie was "insensitive to AIDS victims, and that Nancy Reagan was shown as being reliant on a personal astrologer" (which history also suggests was true in both accounts). Surnow can, of course, assert that the Kennedys were womanizers (which is also historically accurate, however that is defined), and offer a fictionalized account that can display that in all its soap-operatic glory.
What we are left with, though, is competing truth claims—a He Said, She Said of political history and, ultimately, historical truth. But what conservatives realize is that at this moment in time, truth is up for grabs, and popular culture is as good a realm as any (if not better than most) for making historically revisionist claims to alter history toward their preferred readings. With a distrust of elites, a delegitimized news media, a populist-paranoic rise in anti-intellectualism, and a hyper-ideological political culture, what constitutes historical truth (and even contemporary reality) is and will be hotly contested in the foreseeable future. It is a contestation that will be played out repeatedly and with much gusto across media platforms, formats, and genres. When such conflict is derived from a profound difference in our (no longer) shared ways of knowing, I am unsure how society arrives at the "common good." In sum, if the conflict really is epistemological, I am worried it is going to get worse before it gets better–and frankly, that scares the piss out of me.