Letting Go of Criticism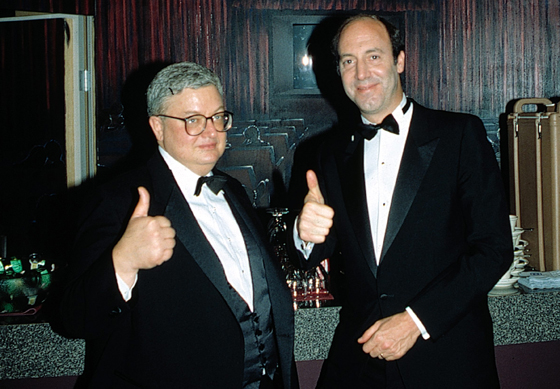 At the Movies, the one remaining television network show about film criticism, is cancelled and the hosts A.O. Scott (the New York Times' film expert) and Michael Phillips (the Chicago Tribune's film expert) have until this summer to enjoy the power and privilege of television publicity. On April 4, Scott used the New York Times to publish a eulogy to his own show and this piece of writing doubles as a eulogy to the whole enterprise of popular film criticism. Is popular film criticism dead or, worse, can anybody make money out of film criticism anymore?
The few, which include Scott and Phillips, are a dying breed, a group of often academically trained critics who tend to place film within histories, industrial traditions, aesthetic structures, and broad social and political concerns. They are being replaced by a new generation of young technocrats whose sole expertise seems to be to summarize, to decide whether they liked the film or not, and to put together websites. I think I know where these young technocrats come from.
Some of us suspect, and Scott let's on that much, that Siskel and Ebert, the creators of At the Movies, were the beginning of the end. With their attempts at creating criticism for the masses who apparently needed the final dictum to be a binary sign, the "thumbs up" or the "thumbs down," Siskel and Ebert redefined criticism. Who could imagine that a film critic, a master of words and images, would resort to the crudest form of communication to do final praise or condemnation? Siskel and Ebert, who perhaps mistook their task to popularize as a task for diluting the intellectual and affective power of criticism, benefited from this and their thumbs became the brand of their intellect.
Why did they allow it? Who would want her/his intellect to be represented by thumbs up or down? For years, these thumbs affected box office success and were reproduced in other media to signify film curatorial arbitration. These thumbs made careers and broke them, but their power went beyond; these thumbs came to be equated to film criticism.
For roughly ten years I have taught film classes in three fine institutions of higher learning (University of Texas at Austin, Southwestern University, and University of Virginia) and in all of these institutions I thumb-wrestled with Siskel and Ebert and, too often, they won. My students have regularly reduced the task of criticism to making flipping remarks on taste and writing petulant evaluations of film quality based on gut-feelings, a la Romanesque. My job doubles, for I not only have to teach to understand criticism as the intellectual practice of locating a film text into historical and contemporary contexts, but I also have to help my students unlearn the vices and schemas about criticism that they have grown up with, thanks to popular film criticism.
I am sorry Scott. I also thumb-wrestle with you and I do not feel particularly sorry for having your show cancelled. But of course, I did not win. The technocrats won.
Metacritic.com is one of the most popular places for people to go and make sense of movies. I cannot call it criticism; not even the creators of metacritic.com can. But it performs this role just the same; with simple signs and colors, metacritic.com scouts a world of signs and evaluates them using algorithms and mathematical formulas that end up signifying taste. From 0 to 100, they have 50 times more subtlety than Siskel and Ebert.