What Are You Missing? Sept 12-25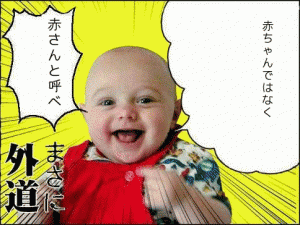 Ten (or more) media industry stories you might have missed recently:
1. Positive internet news: YouTube is testing a streaming platform for live video, Dan Savage has created a YouTube channel to provide support for gay teens, online video is sparking innovations, CAPTCHAs might be getting somewhat less annoying (though only if you find ads somewhat less annoying than unreadable text), and an adorable baby photo has gone viral.
2. Less positive internet news (plus one big software story I had to fit in somewhere): A court ruling has gutted the first-sale doctrine in regard to software, the free Wi-FI in NYC parks deal turns out to be lame and a corporate giveaway, Google seems to be acting evil, and web spam is spreading. Those 21% of Americans who aren't online get to avoid all that spam, but then they also miss out on WAYM too, so sounds like a wash.
3. The New York Times has developed a hyper-local blog focusing on the East Village, and Alex Wilhelm thinks that such blogs, including those organized within AOL's Patch, are newspaper killers. Apple is developing an iPad subscription plan for newspapers, and another Murdoch newspaper, the tabloid News of the World, is going behind a paywall, but Gordon MacMillan thinks paywalls are news blog killers.
4. The American Society of Magazine Editors has selected the 12 best magazine covers of the year, though such covers apparently are decreasingly appealing to affluent Americans, whose magazine readership has dropped by 16% in the past year. One affluent-targeting mag, Forbes, has undergone a redesign, while Jeff Bercovici thinks the Wall Street Journal is redesigning itself into a print Fox News.
5. Spotify has garnered 10 million users thus far without even tapping into the US market, though the vast majority of those users use the free ad-based service rather than subscribing. Google's idea for a music service involves a $25 yearly subscription to store your music, and while Radiohead would likely be in favor of such an iTunes alternative, the band sees a lot of digital music shortcomings. The Metropolitan Opera has figured out an effective way to effectively exploit live digital distribution, and if you hate digital music altogether, you've still got a few great vinyl and CD stores to kick around in.
6. Video game anniversary time again: Super Mario Bros. is 25, a birthday which Nintendo celebrated with a neat ad. Nielsen says in-game ads are effective for real-world products, and another study says action games can help you make faster real-world decisions. Fears of real-world effects are driving parents to support a contested California law that limits violent video game sales, but Hollywood is uniting to battle against it. Also drawing controversy is an upcoming Medal of Honor game set in Afghanistan that lets you play as the Taliban.
7. Warner Bros. readied its plans for the future with some executive shuffling and extending, and the company is moving DC's multimedia production to LA, part of a bigger role for DC in WB's future. Lionsgate now has a future on the web, Disney's top internet exec has to find a new future, MGM might have an Indian future, and the Hollywood Reporter definitely has a glossier future.
8. Strong but sensible deals for specialty films at the Toronto International Film Festival led Deadline's Mike Fleming to optimistically consider the indie biz back, but Ted Hope points out that indie cinema still needs to find ways to appeal to youth culture. Tax incentives in Michigan have helped out indie directors, but the state's net loss on those incentives is causing some to question their viability. A new partnership between Lionsgate and Televisa will hopefully help the viability of Hispanic-focused films.
9. Blockbuster's bankruptcy is official; Ryan Lawler looks back on how it all came to this and wonders if the new Blockbuster will be able to compete. Meanwhile, Redbox is expanding further into convenience stores and Netflix is expanding into Canada (though with one embarrassing misstep), offering a streaming-only service that might be an option in the US soon too. Some studio execs believe the DVD sales market is stabilizing and Robert W. Butler notes that DVD's not dead yet, but Best Buy shirking DVD for the holidays won't help, nor will iTunes movie downloads that include extra features.
10. Some good News for TV Majors posts from the past two weeks: prime-time network ratings for Monday, Tuesday, Wednesday, Thursday, Friday; Zucker Out, CNN Prez Out, Colbert to Congress, Cord Cutting is Real, Good TVeets, Streaming Pirates, The Schedule Still Matters, ATWT Ending, Stewart-Colbert Rallies, My Interactive Generation.